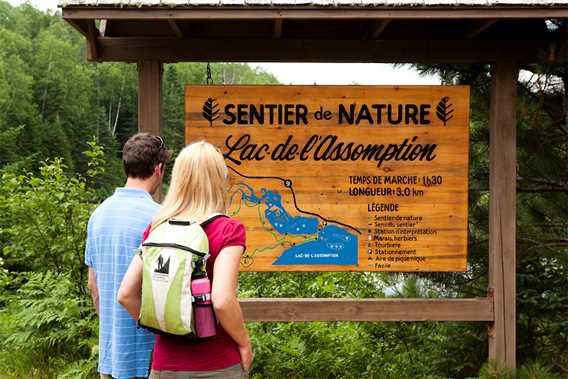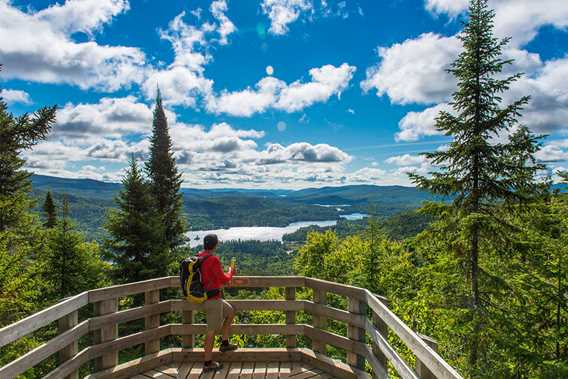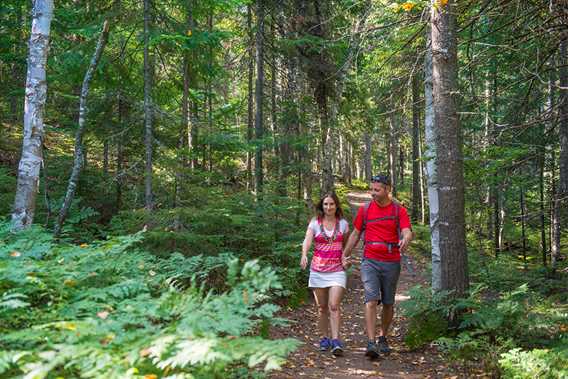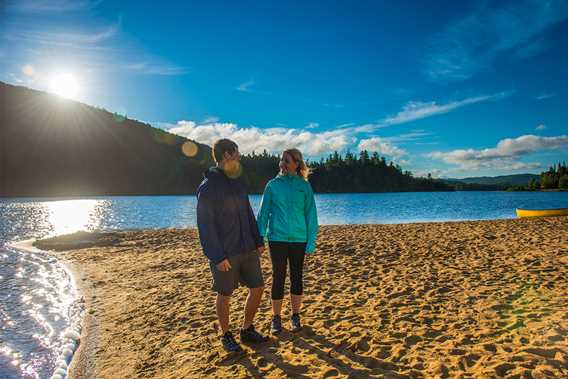 Hiking - Parc national du Mont-Tremblant (Saint-Côme et Pimbina-Saint-Donat)
Lodging on-site
Campground
Picnic area
Free Wi-Fi access
Mont Tremblant National Park is a vast territory in which a generous nature offers itself in a waltz of rounded mountains, lakes and rivers. To discover these landscapes from a new point of view, the park offers a unique mountain experience with the Via ferrata of the Devil.

Over 200 m of unevenness, you will keep an inexhaustible memory of your hike in the mountains which will lead you to cross safely, beams, various types of bridges and two footbridges.

There is no need to be a climbing enthusiast to experience this experience and all the necessary personal safety gear is provided. A trail of learning makes it possible to make contact with the basics of the progress in Via ferrata before starting the trail.
Services
Schedule
Operation period: La Pimbina Sector : Year-round - L'Assomption Sector : Mid-May to October
Hiking - informations
Difficulty: Easy, intermediate, difficult
Picnic area
Total lenght: La Pimbina Sector : 27 km - L'Assomption Sector : 15 km
Belvedere