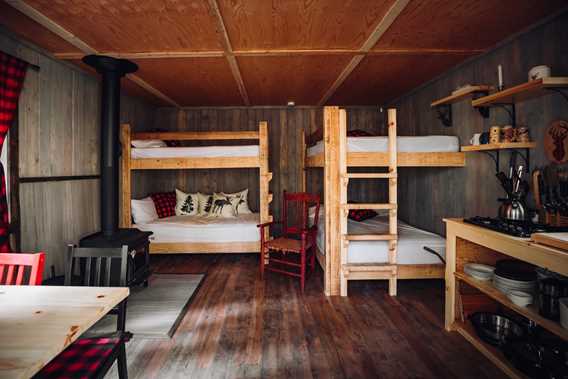 Myriam Baril-Tessier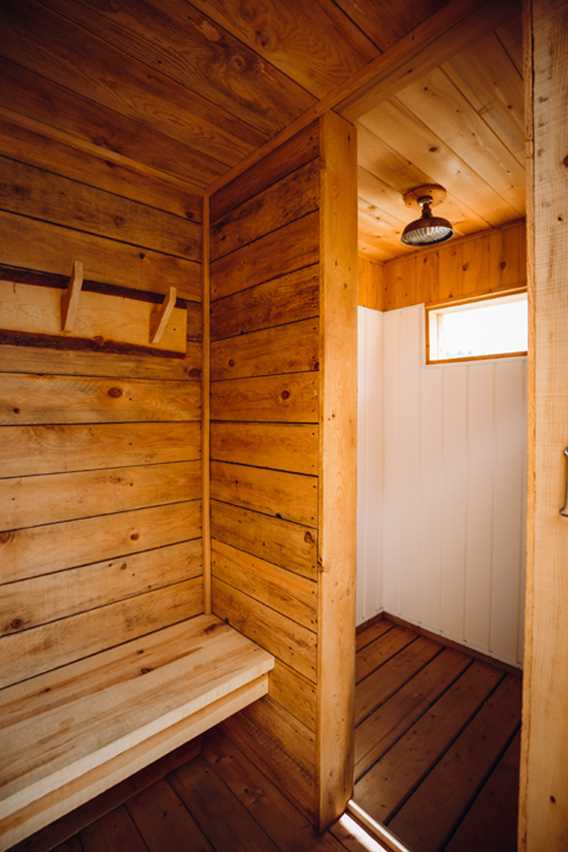 Myriam Baril-Tessier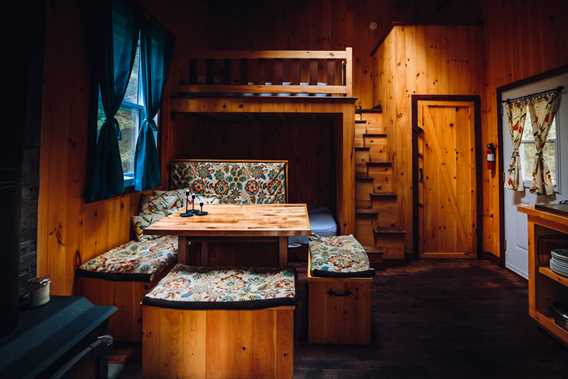 Myriam Baril-Tessier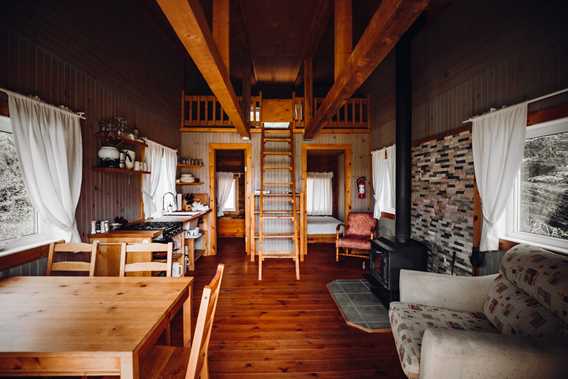 Myriam Baril-Tessier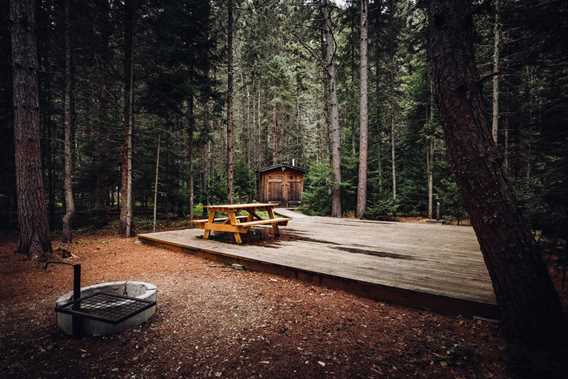 Myriam Baril-Tessier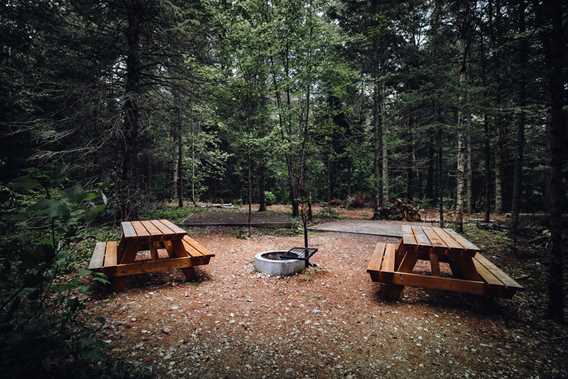 Myriam Baril-Tessier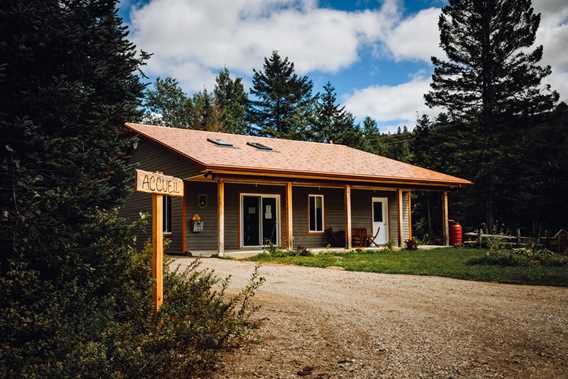 Myriam Baril-Tessier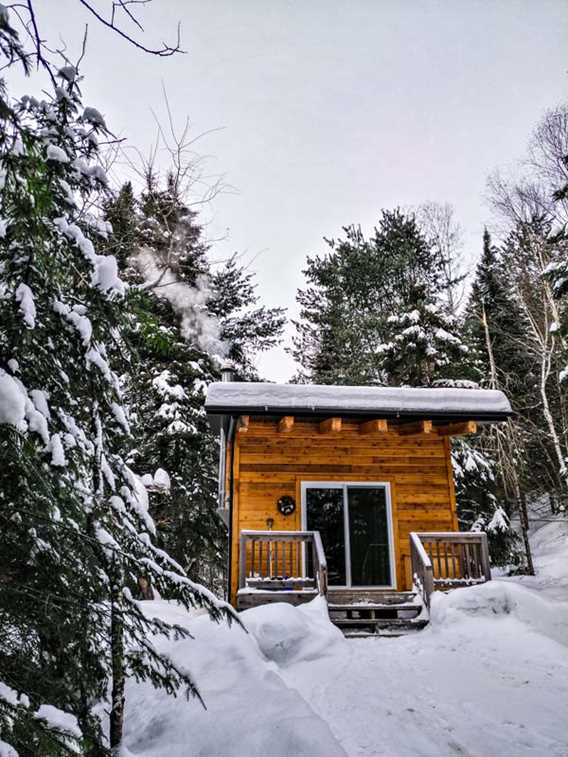 Justine Laurier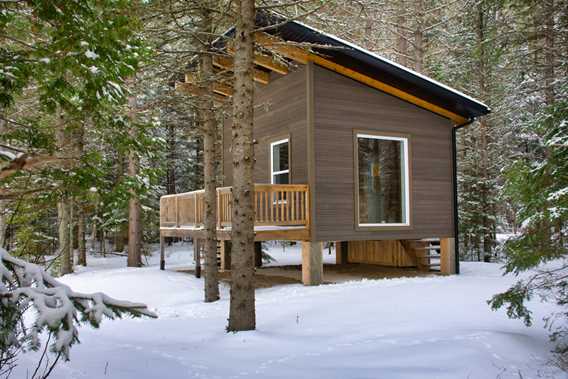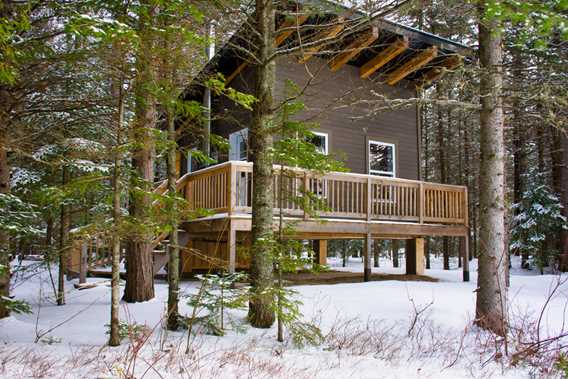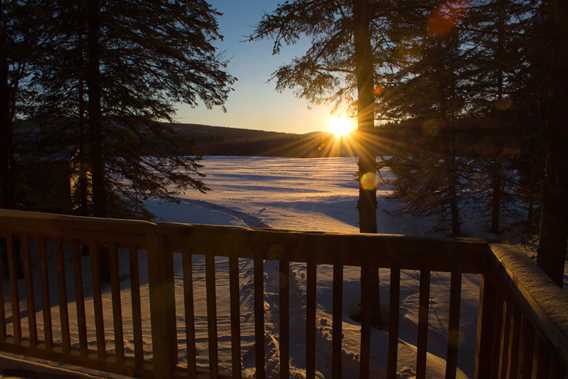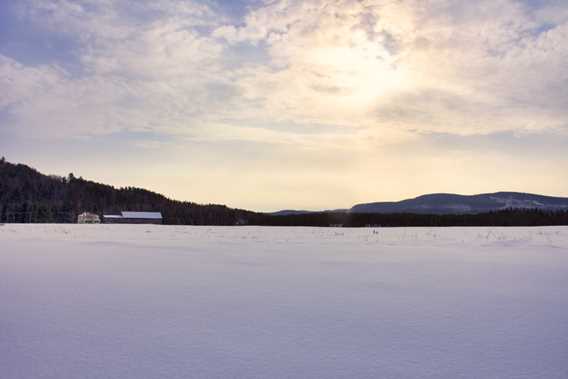 Pets allowed
Located in nature
Adapted to families
Ready-to-camp
Gollé Gollu is all about the connection between earth and the forest, and between humans and the world we live in. Our campsites aim to offer visitors the same experience. We have 7 ready-to-camp huts without electricity, equipped with a wood-burning stove, solar powered energy and pit toilets. 

There are also 15 wilderness campsites all located in the forest or on its outer edges. Water is available near the sites. We now have 2 rustic camping spaces for small RVs and small trailers on the edge of the forest. An environmentally friendly market gardening. Diversified offers on site: market garden products grown with respect for the environment, walking trails, trout fishing, family educational rally, U-pick. 
Services
Activities
Fishing
Beach: Less than 10km
Children's playground
Hiking
Offered services
Wood
Showers
Ice
Free Internet access
Experience lodging - informations
Number of spaces: 7
Maximum price per day: $215
Campground - informations
Total number of spaces: 17
Pets allowed
Deals and packages
35 % discount - Warm refuge and nature at the Gollé Goulu
This Explore Québec on the road package is offered to you thanks to the financial support of the Ministère du Tourisme.
Lodging at the Gollé Goulu, in Saint-Come
From two nights in an ecological cabin without electricity for up to 4 or 6 person or in a yurt with access to : snowshoe (for rent $) and cross-country ski trails
A choice between a product from the Gollé Goulu orchard (sea buckthorn berry jam or sea buckthorn cream sugar) or a CD of traditional music by local groups or a calendar in the colors of the Gollé Goulu
Access to Parc regional des Sept-Chutes in Saint-Zenon 
Access to Parc regional de la Foret Ouareau in Notre-Dame-de-la-Merci
$204 - 35% = $133 per person, occ. db, plus taxes (discount valid for Quebec residents only). 
2 nuits et plus
Enjoy this offer

Partner Website