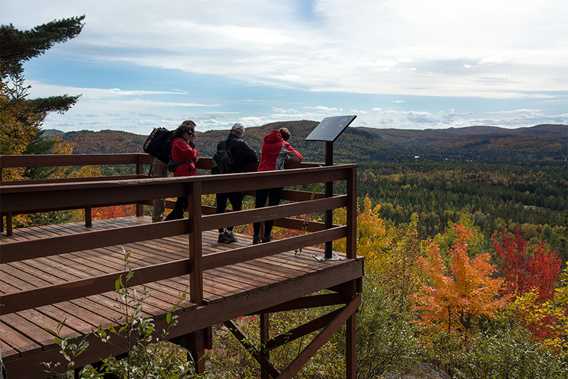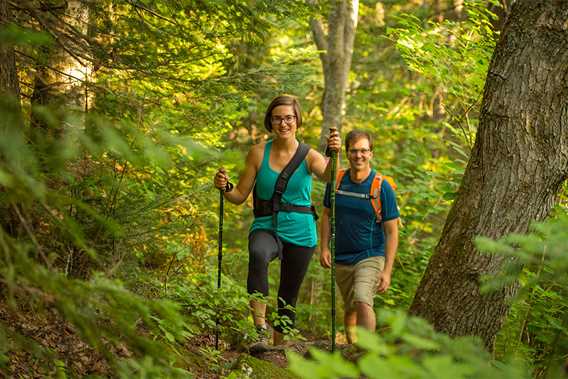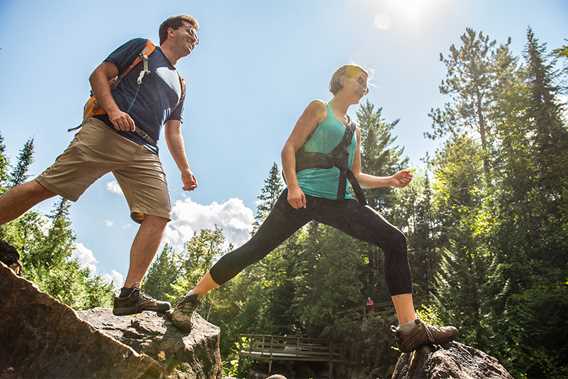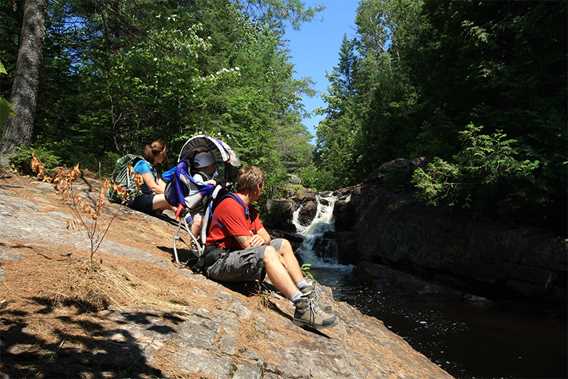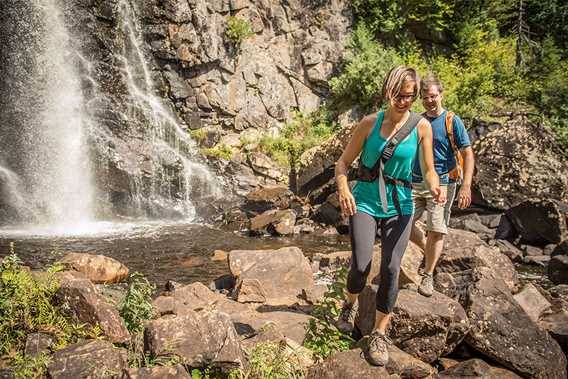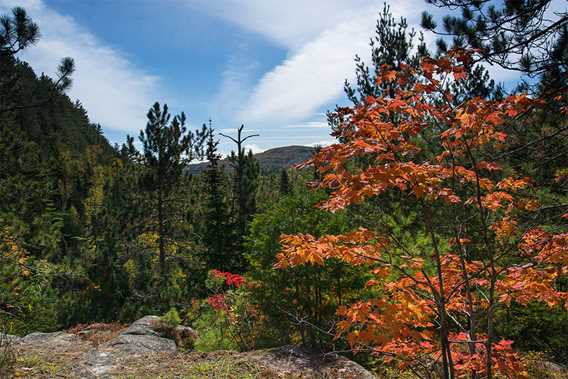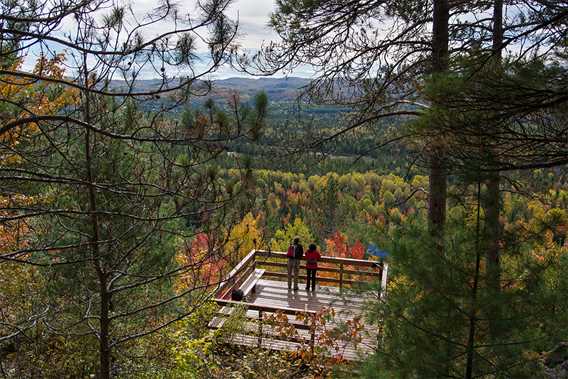 Randonnée pédestre - Parc régional de la Chute-à-Bull
Level of difficulty
Pets allowed
History and open air, these are the discoveries to be made in the Regional Park of Chute-à-Bull. The latter offers hikers six (6) kilometers of hiking trails. En route, you will discover its history on the drave and you will appreciate the replica of the covered bridge of the village. A stop at the belvedere will allow you to admire the still wild nature of Saint-Côme. A break at the top or at the foot of the fall, a height of 18 meters, will plunge you into a relaxed assured ... feet in the water. In the winter season, put on your snowshoes and discover the beauty of the fall that has covered its frozen coat.
In summer and winter, you can extend your stay with the three (3) refuges. For enthusiasts who want to, you can continue your journey since the trails in the park are connected to the National Trail and even further to the village of Saint-Côme.
Services
Schedule
Opening hours: 8:30 a.m. to 4:30 p.m.
Hiking - informations
Difficulty: Easy, intermediate, difficult
Total lenght: 6 km
Belvedere
Animals permitted