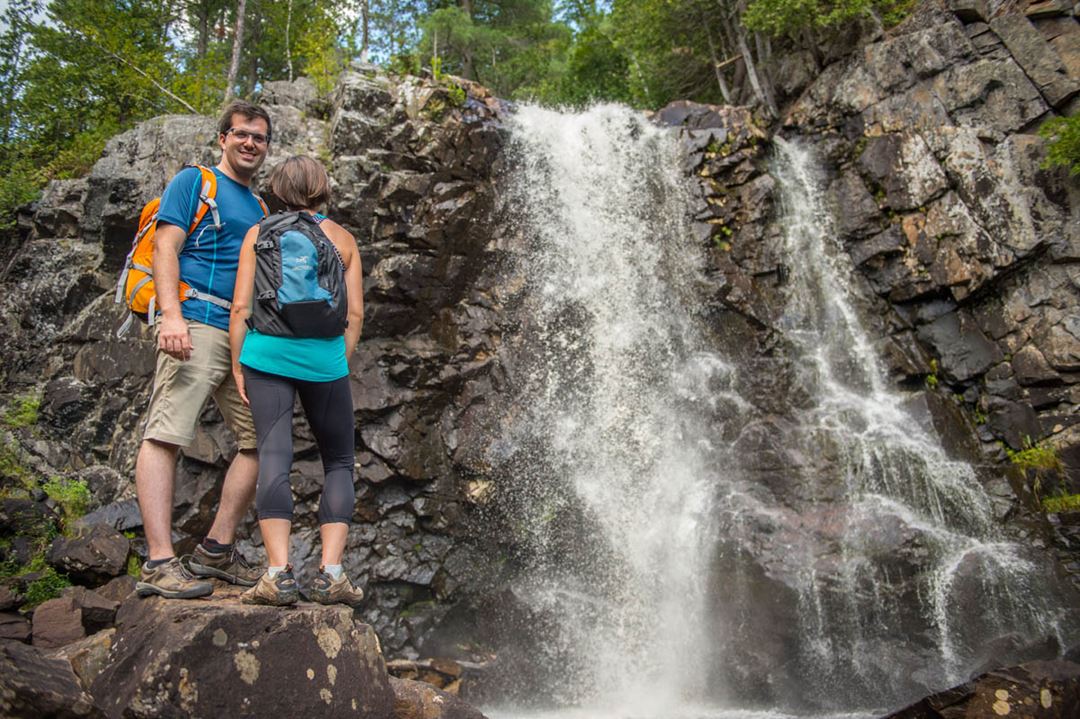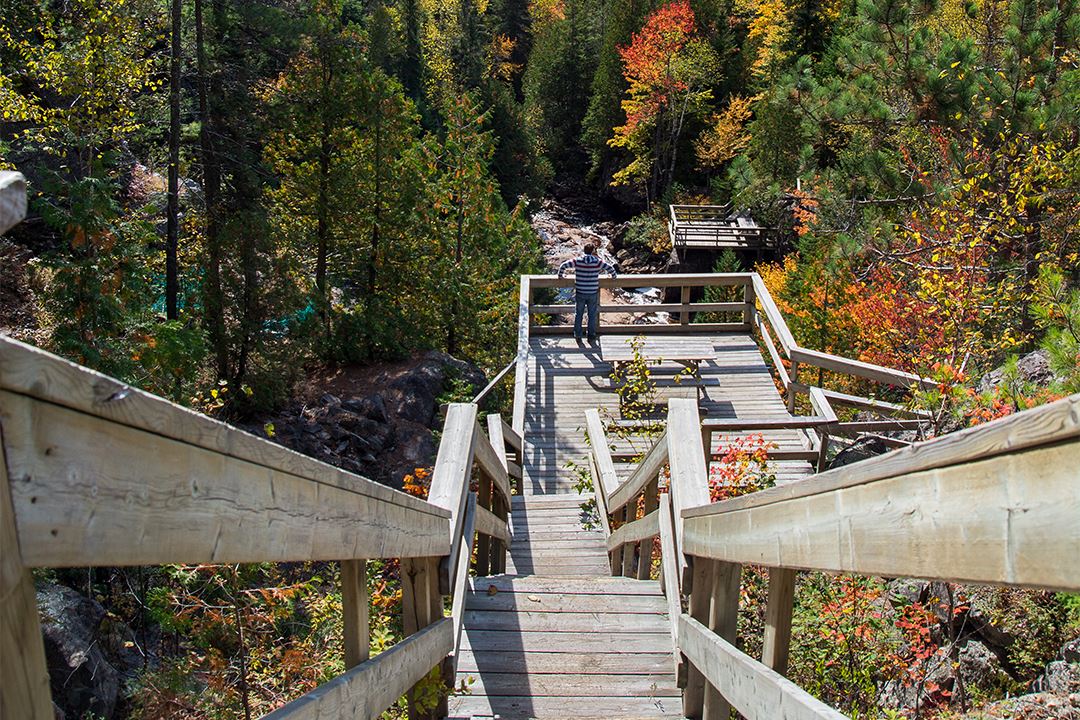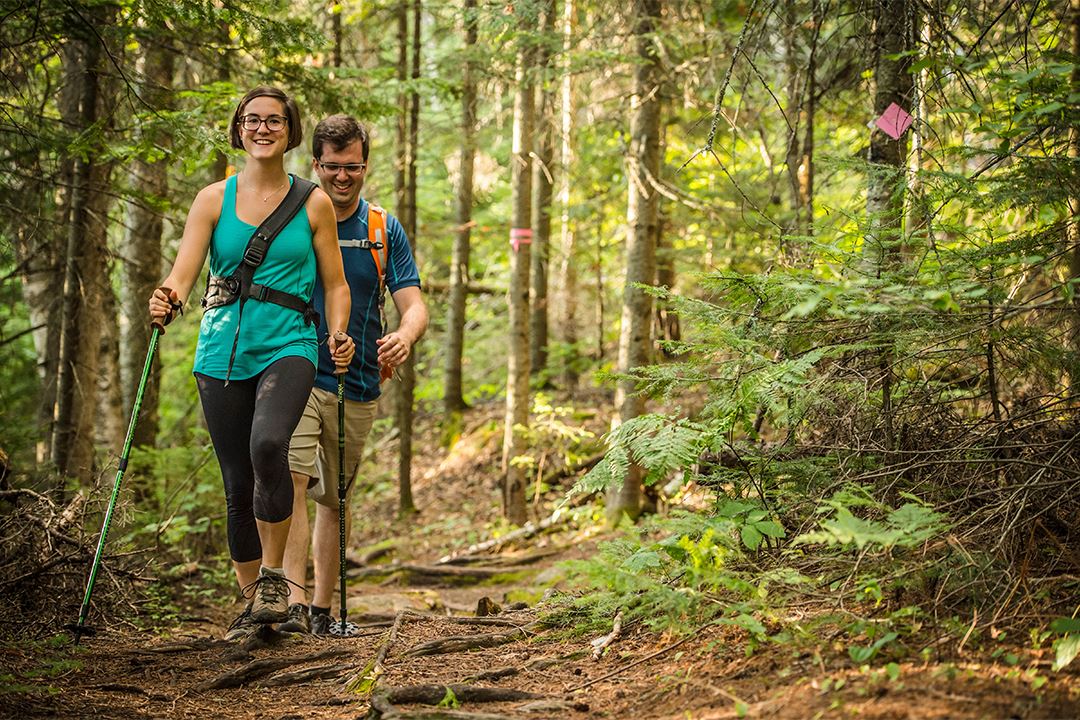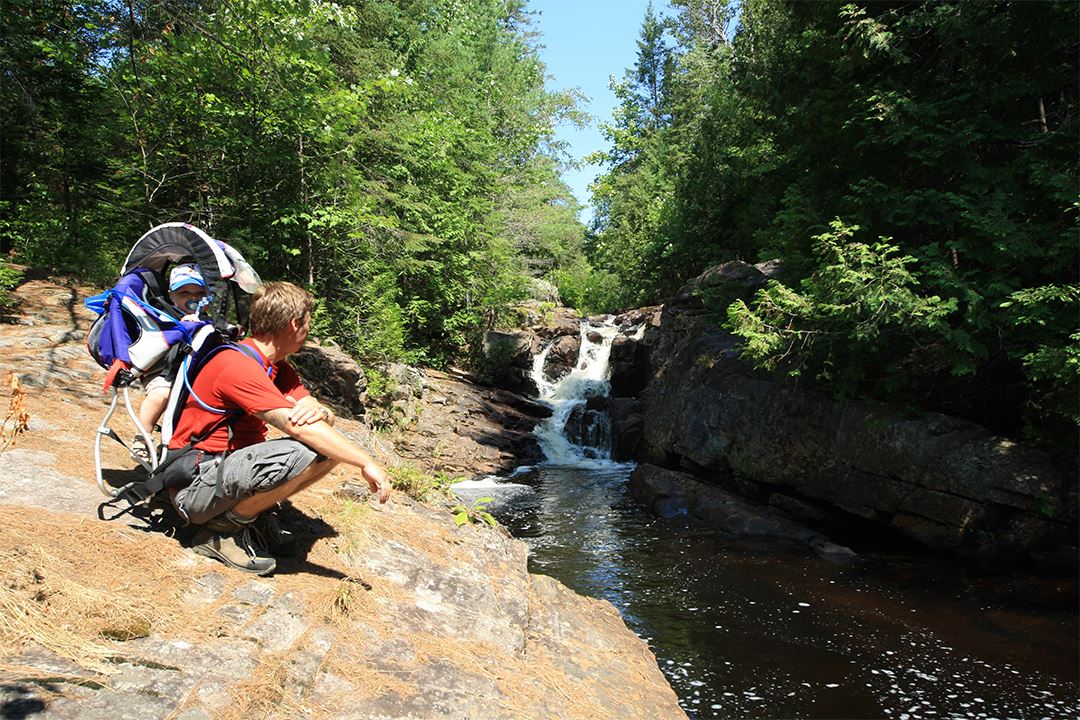 Parc régional de la Chute-à-Bull
Picnic area
Pets allowed
The regional park offers 9 km of hiking trails in both summer and winter. Relive the life of the forest workers through cascades and waterfalls used for logging at the end of the last century, and finish your trip with a night in a refuge.

Admission: Cost of entry for hiking only during summer season. Refuge rentals: $25 per person, per night.
Services
Schedule
Operation period: Open all year
Hiking - informations
Picnic area
Belvedere
Animals permitted
Deals and packages
A Northern experience in parc régional de la Chute-à-Bull
Admire snow-capped peaks, frozen lakes and icy waterfalls while enjoying an invigorating snowshoe hike. Don't forget to bring some treats for the birds, who want only one thing: to land in the palm your hand!
Prolong your adventure with an overnight's stay in a hut with room for up to 20 people.
From $25 per person, per night.
On weekends, the second night's stay is always 50% off the regular price.
From Sunday to Thursday, get 50% off the regular price.
Exceptions:
Holiday Season: December 21, 2017 to January 3, 2018
Spring Break 2018: full price
Book online at www.parcsregionaux.org
Enjoy this offer

Partner Website