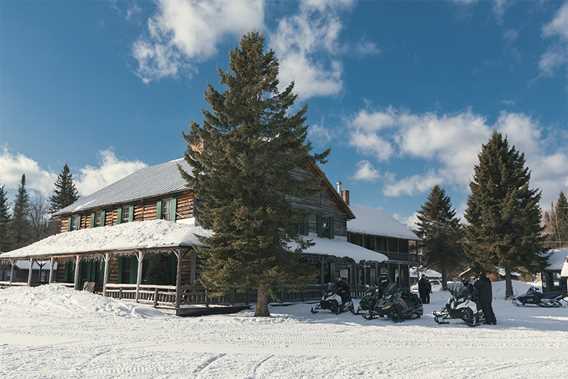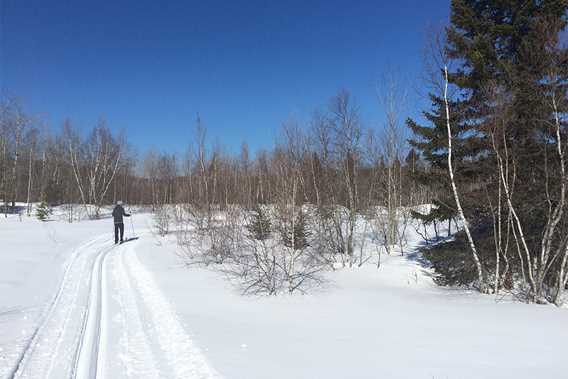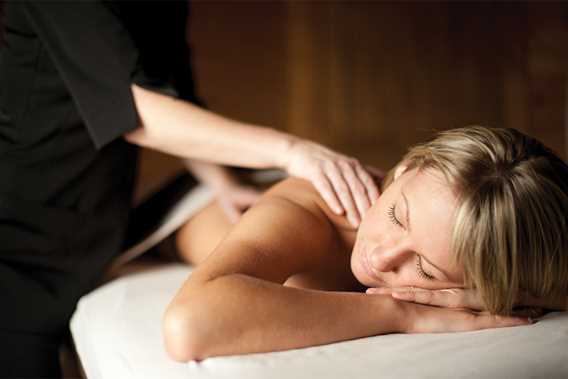 Lac Maskinongé and surroundings
A beautiful 20-km lake and fun all around
In winter, the sector turns into a snowmobile paradise. Here, snowmobilers are having fun because they are at the heart of a network of thousands of kilometers. Cross-country skiing and snowshoeing enthusiasts will enjoy the 27-km Brandon trails where hiking is also possible year-round.
In Mandeville, families will love the trails and several lookout points in Chutes du Calvaire Regional Park. On your way back, take everyone to the spa before settling in for the night in one our lodges. Cottages are a great choice if you want a longer stay. Wherever you go, it'll feel just like home.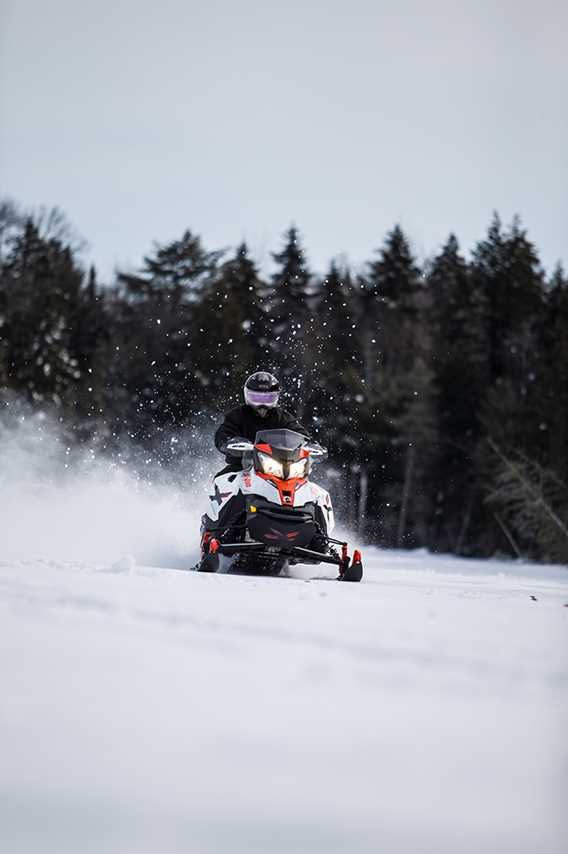 Lac Maskinongé, a snowmobiling paradise
A popular snowmobiling destination in Quebec, the Lac Maskinongé sector is the main entry point to the region's northern trails. Outstanding snow conditions, regular trail maintenance and scenic views, not forgetting the lookout point, offer an unforgettable snowmobiling experience.
Learn more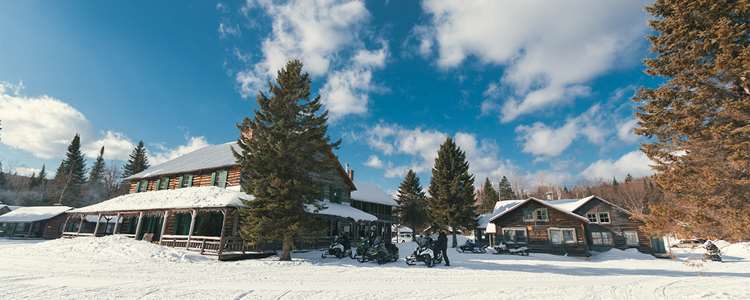 The Brandon Trails, for great hiking in nature
With its 27 km of trails dotted with lookout points, heated relay stations and rest areas, the Brandon Trails are perfect for snowshoeing, cross-country skiing or simply exploring on foot. The enchanting setting of plains and hills makes for a peaceful and energizing getaway in nature.
Learn more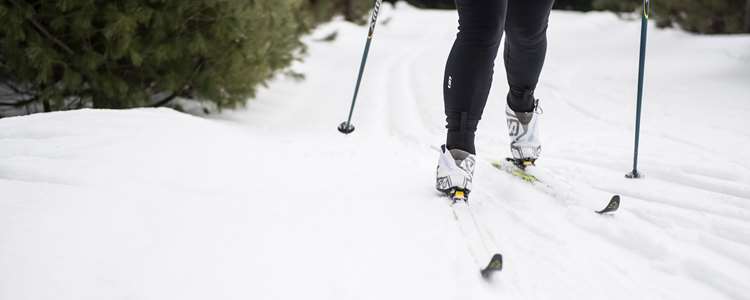 In the heart of the mountains in Mandeville, enjoy a moment of relaxation in a Turkish bath, Nordic waterfall and Finnish sauna. Stay the night in one of two rustic cabins onsite.
Learn more

You don't need to have your own snowmobile to explore the region's trails. Rent a snowmobile or ATV and set out on an adventure on your own, in a group or with a guide.
Learn more
Our directory
Need help planning your trip to the region? Whether it's to stay overnight, eat or choose activities, you'll find a selection of must-see locations below.
OTHER ACTIVITIES AND SERVICES TO DISCOVER
LOCAL FLAVOURS
Fumoir St-Damien

 

- maple wood smoked fish, meats and products |

 

6740, chemin montauban, Saint-Damien

Jardins de l'Écoumène -

 

organic seeds and edible plants workshops | 2855, chemin de l'Écoumène,

 

Saint-Damien

La Belle Gousse -

 

fresh garlic dressings, pestos and seasonings | 541 ch. Mondor, Saint-Damien
Marcheterre Ferme Forestière 
Ferme Une Faim de Loup -

 

lamb and kid butcher | 701 Chemin Beauparlant, Saint-Damien
Emporium Safran

 

- bulbs and saffron products | 2584, chemin des Cascades,

 

Saint-Damien

Ferme Deschênes -

 

calf farm | 917, chemin Beauparlant
Vignoble Diable et Démon

 

- vegetable stand
Cibouleau

 

- white birch sap products |

 

7155 Chemin Montauban, Saint-Damien,

Aux jardins de la Bergère -

 

organic fruits and vegetables |

 

1898, chemin Beauparlant, Saint-Damien

Marché Brandon

 

- market bringing together local producers | 5111-C, chemin du Lac
Merveilles d'Abeilles -

 

honey and derivatives

 

|

 

1310 Chemin de Lanaudière, Saint-Didace 
ACTIVITIES AND ATTRACTIONS
Zec des Nymphes -

 

hunting, fishing, camping | Mandeville, Saint-Zénon
Centre Zenning -

 

massage therapy, yoga, tea room | 13 rue Michaud, Saint-Gabriel
Création Michel Charron

 

- artisan ébéniste |

 

7130, Chemin Montauban, Saint-Damien 

Fou de vous - laine en écheveaux teinte à la main | 6825, rue Principale, Saint-Damien
FOOD PLACES
Restaurant Chez Marso

 

- resto bar grill |

 

217 Rue Maskinongé, Saint-Gabriel-de-Brandon

Resto Le P'tit Ranch -

 

snack

 

|

 

27, Rue Desjardins, Mandeville
Restaurant Pizza Barbas |

 

138, rue Maskinongé, Saint-Gabriel-de-Brandon
Restaurant Le Mistral |

 

349, rue Beauvilliers, Saint-Gabriel-de-Brandon
Pub Chez Leduc |

 

173, rue Desjardins, Mandeville