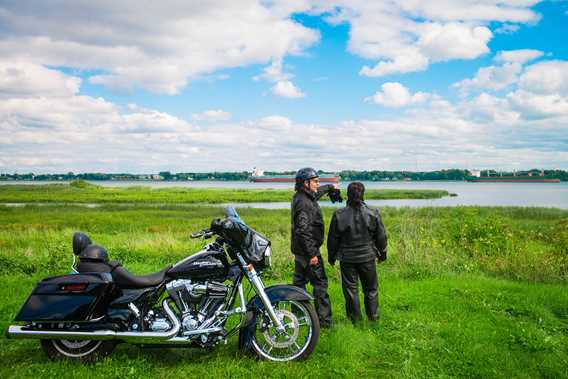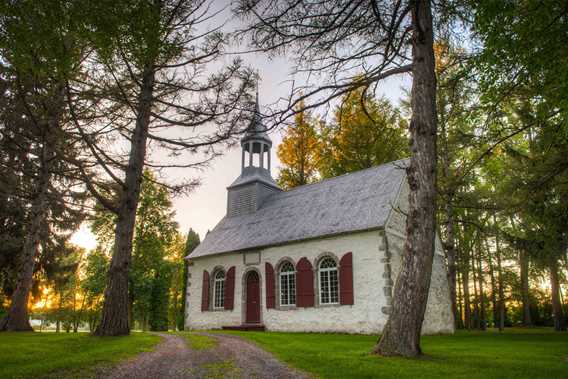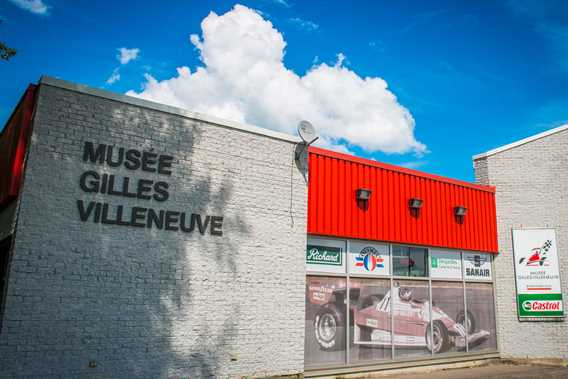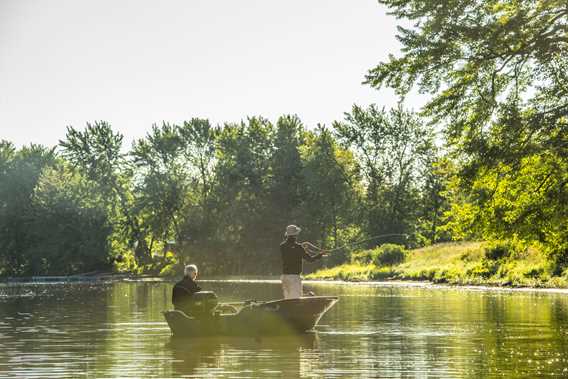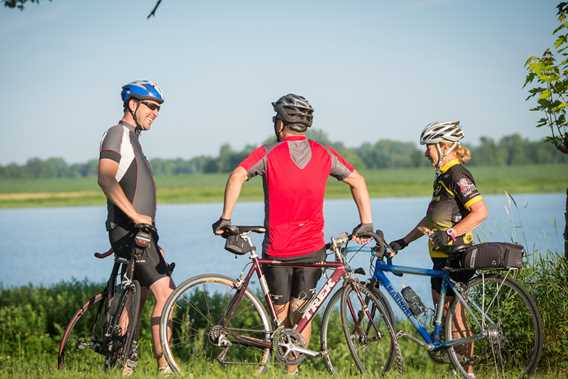 Berthier and its Islands
Experience a mesmerizing archipelago
A sight to behold with so much blue all around. Summer is a wonderful time to roam around the Berthier Islands, slowly discovering its beauty. Lost in the middle of the majestic St. Lawrence River, the islands are accessible from almost any direction. Hop on your bike and in no time at all you'll be riding through captivating landscapes, crossing over bridges and causeways. A ride on the scenic Sorel-Tracy ferry is a must. Or make your way around the islands in a sea kayak. Whatever you do, don't forget your camera—you're in bird paradise!
Forty kilometres long, Lac Saint-Pierre is included in UNESCO's world network of biosphere reserves. It's one of the bodies of water most densely populated with fish in Quebec.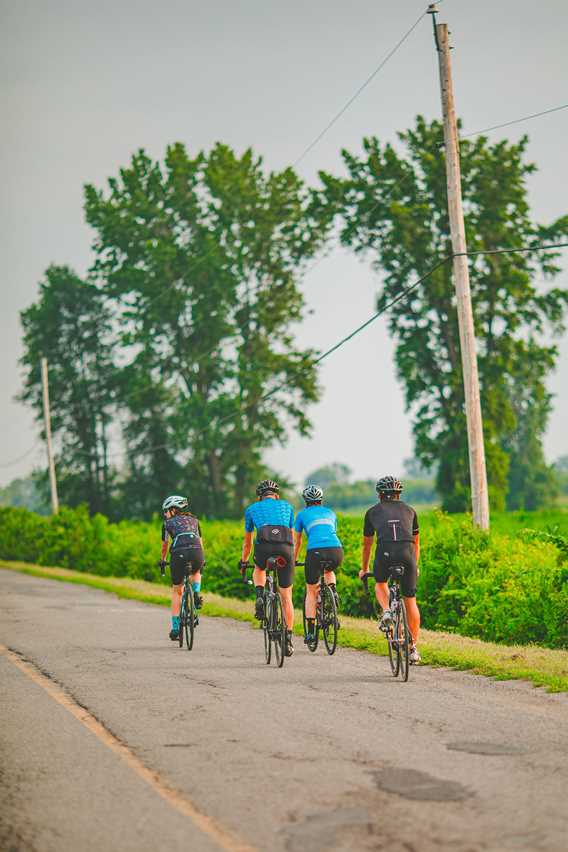 By bike, motorbike or car on the King's Road
Soak up the heritage by taking this road built in 1737 to go from Montreal to Quebec along the St. Lawrence River. On the road, agritourism and cultural attractions, restaurants, accommodation and magnificent viewpoints await you.
Learn more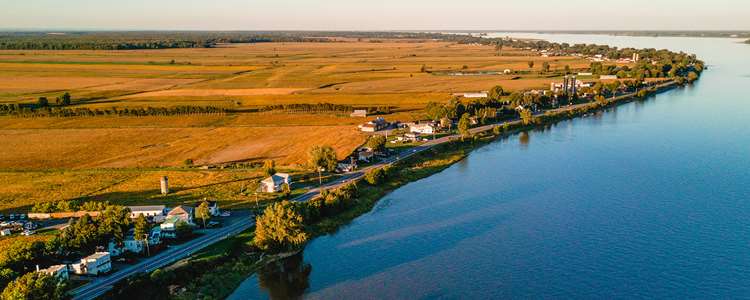 Explore the surroundings by bike
 A riverfront, islands to cross, a low altitude, charming landscapes... the perfect conditions for a cycling expedition! Three circuits allow you to admire the singularity of this sector, whether you cycle along the St. Lawrence River via the Chemin du Roy or through cities and countryside. The Berthier Islands Circuit is a must for all cyclists, while a ferry boat allows you to pass from one island to another. So many possibilities to enjoy unique views on the richness of the flora and fauna!
Learn more
Explore an area rich in wildlife
The Berthier Islands is a unique area made up of bogs and swamps that are home to over 222 species of birds. Nature is in the spotlight here at the Société de conservation, d'interprétation et de recherche de Berthier et ses îles. Birdwatching opportunities, interpretation trails and footbridges let you see this fascinating environment up close.
Learn more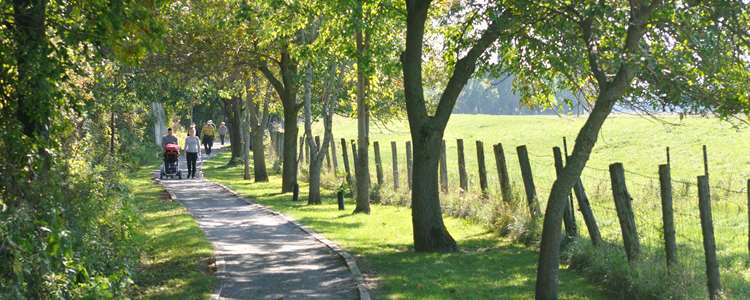 Gilles-Villeneuve museum: discover famous race car drivers
Passing through Berthier, be sure to stop by this museum showcasing the incredible story of racing legend Gilles Villeneuve, who lost his life 40 years ago. From snowmobile events to F1 racing, you'll find an impressive collection of cars, trophies, a film, a simulator and a mini race car track. The museum traces the history of the Villeneuve family and presents other Quebec racing greats.
Learn more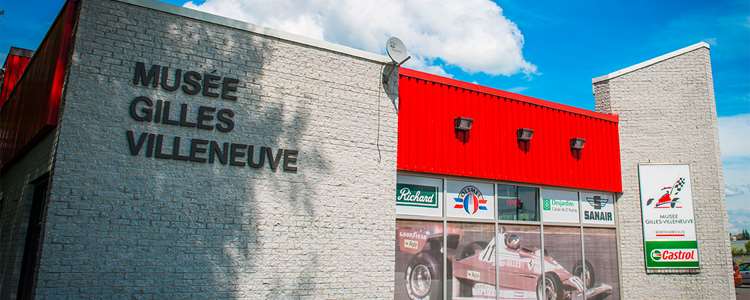 Our directory
Need help planning your trip to the region? Whether it's to stay overnight, eat or choose activities, you'll find a selection of must-see locations below.
Not to be missed this summer
Events not to be missed to enjoy the cultural life of the village centers, without forgetting the encounters with the local flavors during the public markets.
more ideas
Local flavours
Fromagerie Domaine Féodal -

 

12 cheeses made on site. | 1303, rang Bayonne sud, Berthierville
Folle Farine -

 

Organic flour produced and ground on a stone wheel directly on the farm. | 327, Grande Côte Est, Lanoraie
Fruiterie des îles - fruits, vegetables and local products | 136, chemin de la Traverse, Saint-Ignace-de-Loyola
Vignoble Carone -

 

Vineyard. | 75, rue Roy, Lanoraie
Activities and attractions
Les Bricoleuses - Coffee and refreshments with art and craft shop. Gifts, decoration and local products. | 480, rue Frontenac, Berthierville 
Parc Gérard-Lavallée -

 

Rest area with walk along the St. Lawrence river. Quay, landing stage and sports facilities. | 122, rue Saint-Antoine Sud, Lavaltrie
Berthier Golf Club | 1480 Grande Côte, Berthierville
L'Escale-du-Roy - municipal rest area with historical model and exhibitions, including one on the Tourbières-de-Lanoraie | 14 Louis-Joseph-Doucet Street, Lanoraie
Promenades sur le fleuve - rest and picnic area with sculpture exhibition and panoramic trail | 12, rue Louis-Joseph Doucet, Lanoraie+
Galerie Le Berthelet - store and art gallery | 24, place du Marché, Berthierville
Food places
Casse-croûte Chez Cocotte -

 

Fast food in a food truck along the St. Lawrence River. Having a poutine here is a must! | 532, Grande Côte Est, Lanoraie
Le Décante -

 

Resto-lounge with varied menu and privately imported wines. | 999, rue Notre-Dame, Lavaltrie
Crèmerie Avalanche -

 

Ice cream and sweet treats. | 810, rue Notre-Dame et 11, chemin Lavaltrie, Lavaltrie