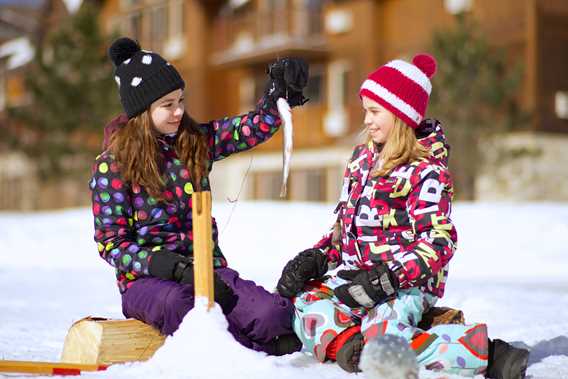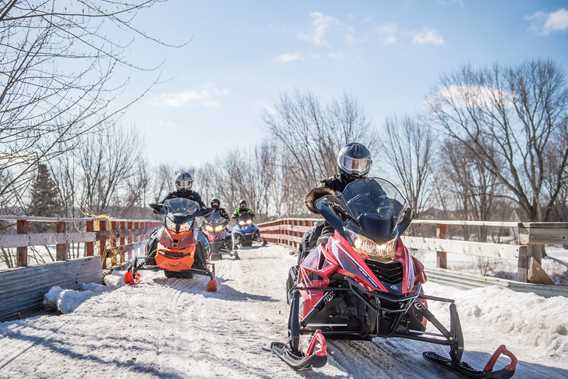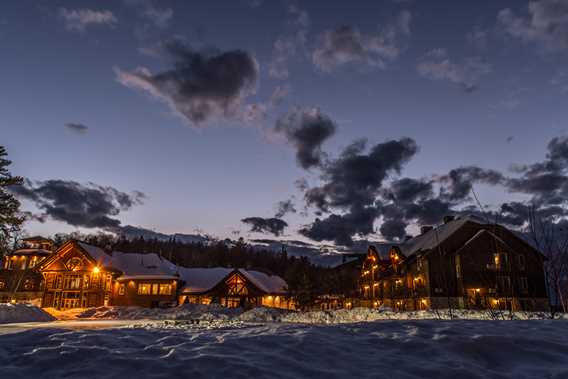 Lac Taureau and surroundings
A luxury retreat in the heart of the forest
As you head north to Saint-Michel-des-Saints, Lac Taureau Regional Park attracts visitors with its welcoming wilderness. The Auberge Lac Taureau is the perfect place to discover the joys of winter in all its pristine beauty. Come enjoy an idyllic getaway complete with fine dining in the heart of the forest, right beside the lake.
In the Lac Taureau region, snowmobiling reigns supreme. Not equipped? Our hoteliers have all you need to make the most of this great sport—and stay warm. You'll also love dogsledding on the woodland trails or getting a workout by exploring the many snowshoe and cross-country trails.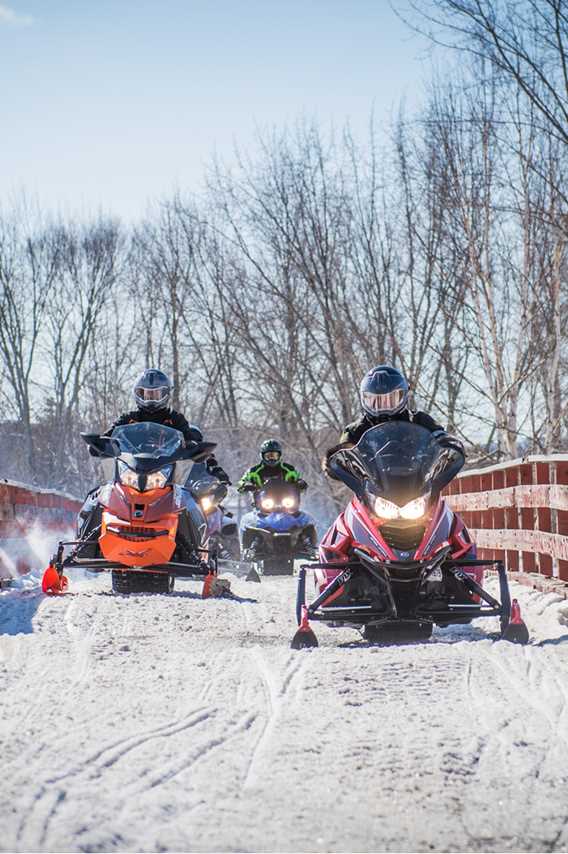 Make the most of winter at Auberge du Lac Taureau
Auberge du Lac Taureau is the perfect place to enjoy a host of winter activities. Everything is possible here: snowmobiling, skating, ice fishing, dogsledding, fat biking and much more. After a fun-filled day working up an appetite, you'll be happy to top off your day with some delicious food.
Learn more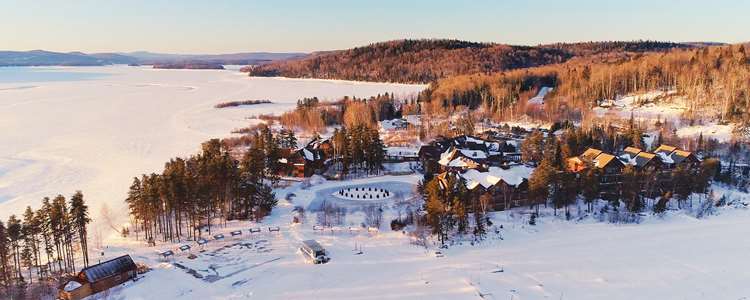 Northern-bound on a snowmobile
Winding your way along the trails toward Saint-Michel-des-Saints, you'll quickly understand why this is called Snowmobile Country! Outstanding snow conditions and numerous attractions near the trails make it a paradise for snowmobile enthusiasts.
Learn more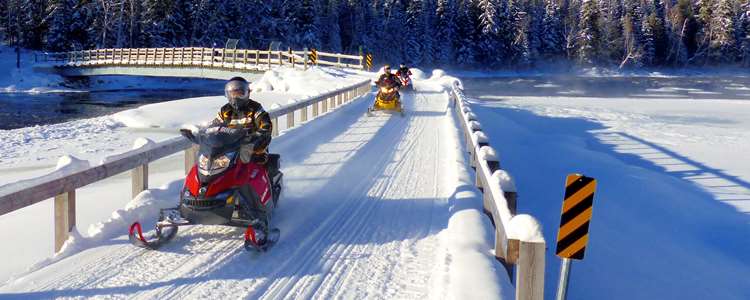 Enjoy this four season trail that takes you from Saint-Alphonse-Rodriguez to Saint-Michel-des-Saints toward the Laurentians via the La Macaza trail. ATV's are accepted in the village, making for easy access to all the nearby services.
Learn more
The largest snowmobile rental agency in Canada, Location de motoneiges Haute-Matawinie is the perfect place for seasoned or beginner snowmobilers. Guided excursions are also available.
Learn more

Let our dogs bring out your spirit of adventure as you glide along the many kilometres of wild and scenic trails in Lanaudière.
Learn more

Unique experience in the Lanaudière region with activities such as snowmobiling, dogsledding and ice fishing. In terms of accommodation, there are chalets and an authentic yurt of Mongolia!
Learn more

Our directory
Need help planning your trip to the region? Whether it's to stay overnight, eat or choose activities, you'll find a selection of must-see locations below.
Our events
To ensure you don't miss any local events during your stay, such as outdoor shows, consult our calendar below.
OTHER ACTIVITIES AND SERVICES TO DISCOVER
Restaurants
Restaurant de l'Auberge du Lac Taureau

| 1200, chemin de la Baie-du-Milieu
Saint-Michel-des-Saints
Restaurant de l'Auberge du Vieux Moulin |

200, chemin du Vieux-Moulin




Sainte-Émélie-de-L'Énergie

Restaurant Au vieux Moulin à scie  |

 

2340, rue Saint-Maurice Est Saint-Michel-des-Saints

Hôtel Resto Bar Le Central | 510, rue Brassard, Saint-Michel-des-Saints
La Marmite gourmande (Auberge La Glacière)

 

| 4551, chemin Brassard Sud (route 131)
Saint-Zénon