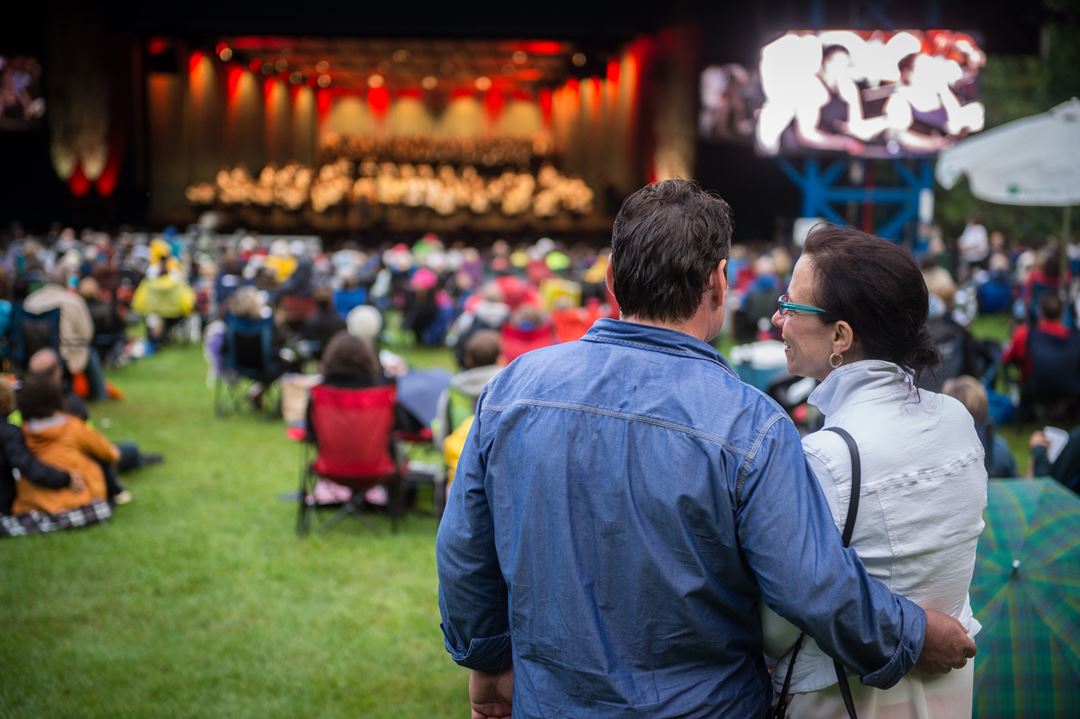 Festival de Lanaudière / Amphithéâtre Fernand-Lindsay
Restaurant on-site
Adapted to groups
Bar
Picnic area
From July 5th to August 4th 2019
Renamed in 2010 in memory of Father Fernand Lindsay, who devoted a significant part of his life to classical music, the amphitheatre was built in 1989 in a 70-hectare park located alongside the L'Assomption River. This outdoor concert hall has a capacity for 1,996 people in the covered section and 5,000 in the grassy area. Since the summer of 1995, the Société de la Place des Arts has been managing the Fernand-Lindsay Amphitheatre. Outstanding acoustics, a charming site and the quality of concerts presented during the Festival de Lanaudière, held in July and August, make it a unique venue, attracting an increasing number of visitors each year.
Services
Services
Paid parking
Restaurant
Picnic
Partially accessible for persons with reduced mobility
Schedule
Operation period: July 5th to August 4th 2019
Deals and packages
Musical concert
Concerts on the lawn for $ 20 at the Amphithéâtre Fernand-Lindsay during the current season. They are non-refundable and cannot be used for upgrades for seat under the roof.
Price per person, plus taxes and service charges, concert on the lawn.
Valid for 2019 season
Enjoy this offer

Partner Website