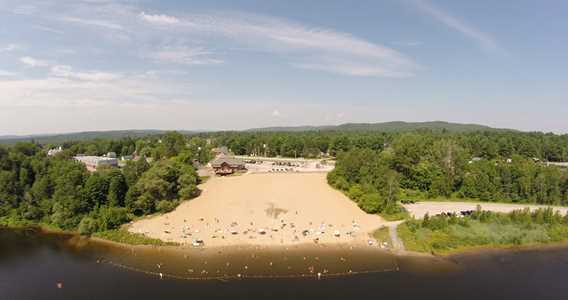 Paid activity
Picnic area
Restaurant on-site
Beach
Rawdon municipal beach is one of the outstanding natural attractions of the region. This beach is on the edge of Lac Rawdon and a natural slope sandy gives you access to a swimming area bounded by a cable (about 6 feet deep x 125 feet wide). Access via Route 337, just minutes from Queen Street on 8th Avenue. 
In winter, enjoy free on the site of a skating rink, a children's slide fitted, a small rink and a hockey rink. Snowshoe rental cottage at the beach.

Visit also Parc régional des chutes Dorwin and Parc des Cascades!
Services
Schedule
Schedule: Every day form 10a to 8pm
Operation period: Weekend before Québec National Day to Labor Day
Beach - informations
Parking
Restaurant
Lifegard
Picnic area
Rates
Rates: 0-6 years: free; 7-12 years: $4; 13 years and over: $12; 65 and over $ 4; bus: $60