When it's so hot outside that all you can think of is ice cream, fresh drink and a lake or a river, beaches are the place to go. As we do not intend to leave you in the heat, here are our suggestions of best beaches in Lanaudière.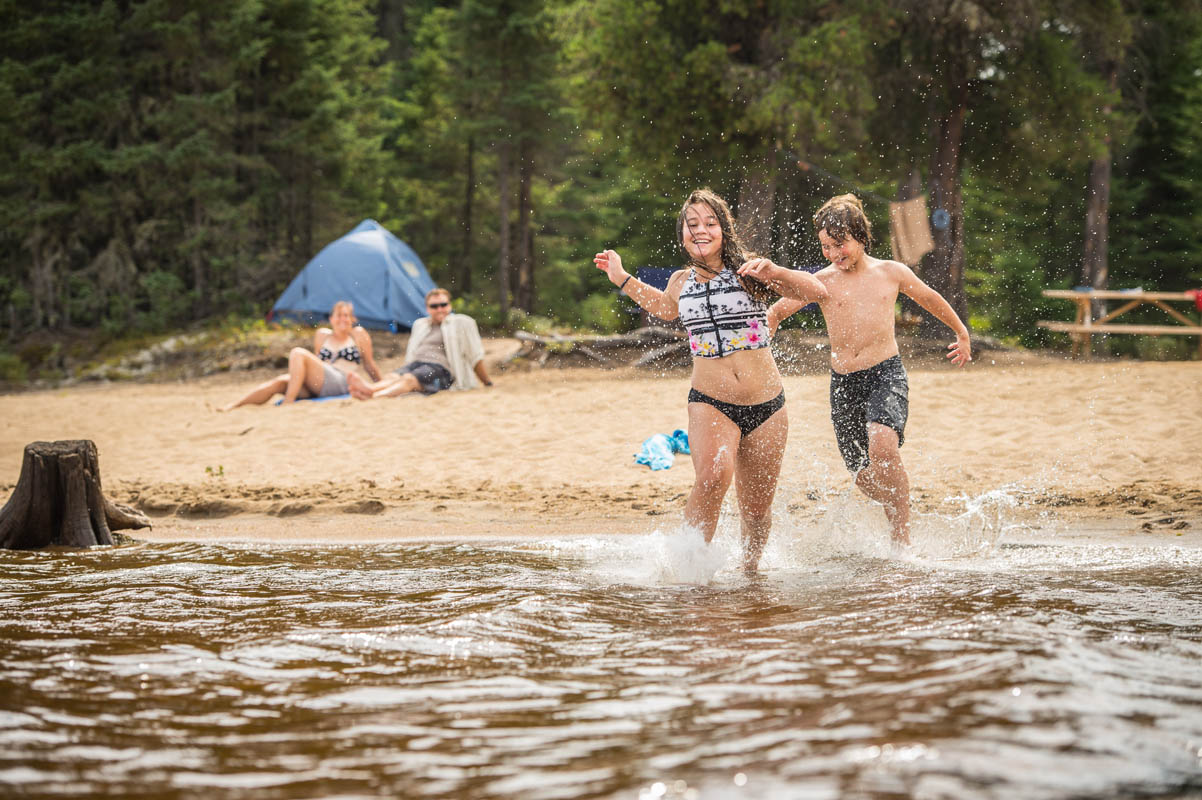 Lac Taureau | Photo: Jimmy Vigneux
Taureau Lake is a huge reservoir of 95 square kilometers. Its 45 islands and its many sandy beaches make it an exceptional resort. The many bays and 31.7 km of shores that Lake Taureau offers provide the best conditions for swimming and boating. The Pointe-Fine beach is reminiscent of the great beaches of the south, so great!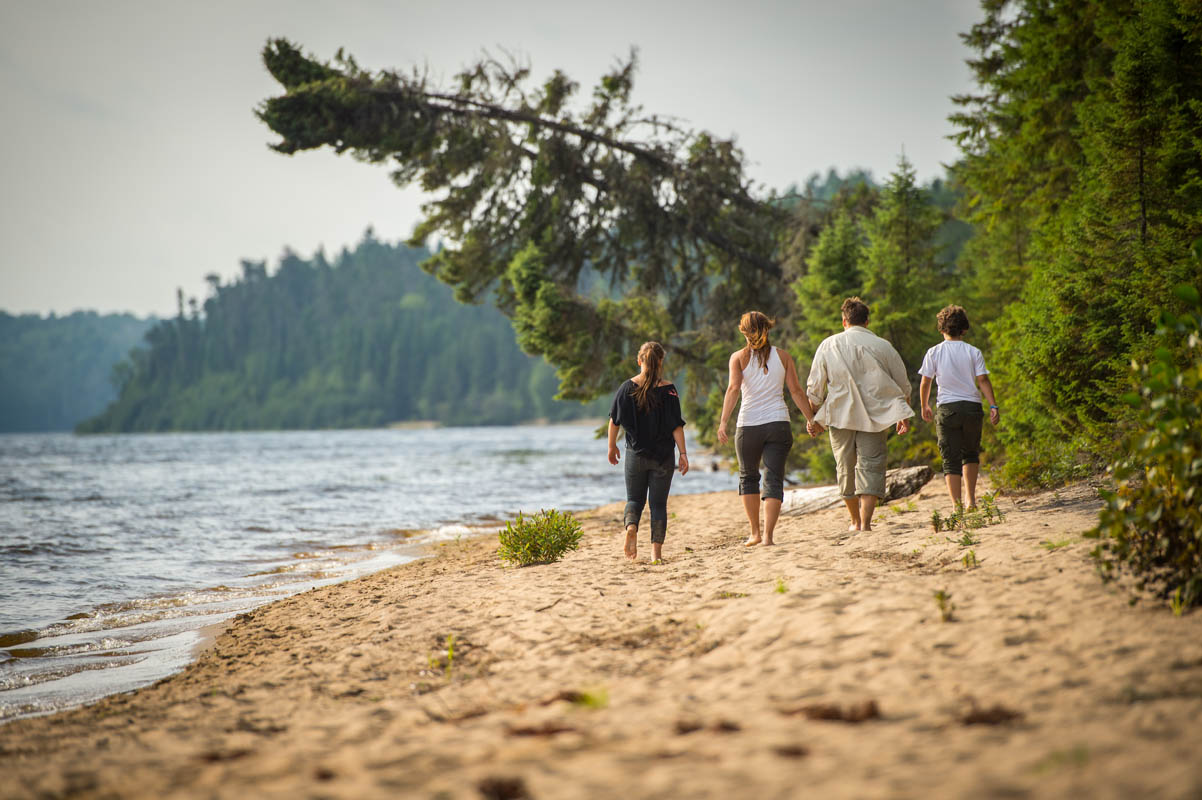 Parc régional du Lac Taureau | Photo: Jimmy Vigneux
In summer, the vacationer will enjoy the many water bodies including Lakes Archambault and Ouareau, both suitable for water sports. The whole family will enjoy being at Parc des Pionniers for swimming, a picnic or listening to a free concert on Thursday nights!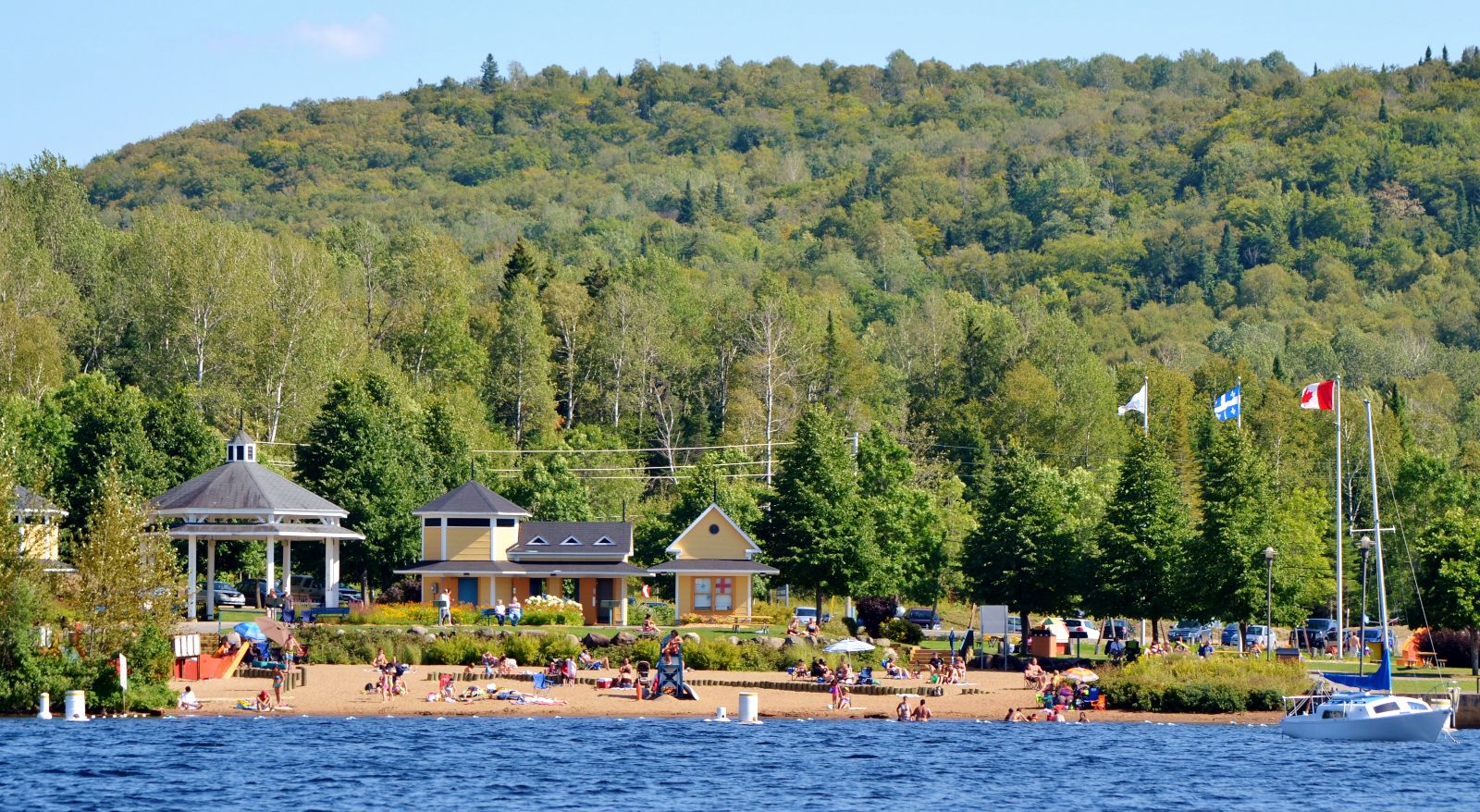 This beach is certainly the best known of all Lanaudière with the "beach parties" that are organized at this place every year. A beautiful large beach with all the facilities to make your beach day a success. Animation is also present this year, with the Summer Festival of St-Gabriel.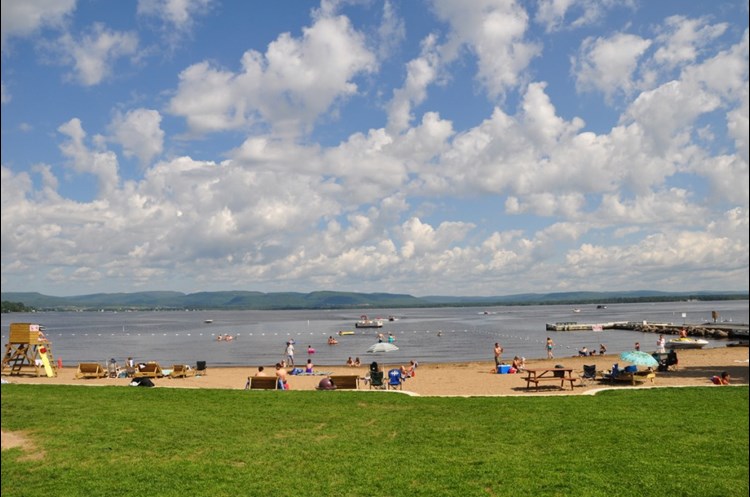 Plage municipale de Saint-Gabriel-de-Brandon
Lac Provost beach is closed for the moment. We are keeping a close eye to the further announce of its re-opening.
Located in the area of La Pimbina of the National Park, this supervised beach is a beautiful and surrounded by mountains, which extends to the middle of the lake. Stay overnight or plan a long hike, because the park is a huge playground worth exploring!
Lac Provost beach | Parc national du Mont-Tremblant
Only 45 minutes from Montreal, Rawdon beach is one of those that comes to mind most quickly when looking for a nice place to sunbathe and cool off. Also, you'll find a volleyball court and a picnic area if you do not want to be in the sun all day. You can also rent canoe, kayak, paddleboard and more. And, for a busy day, why not go for a walk around Dorwin Falls or the Cascades Park, not too far from there?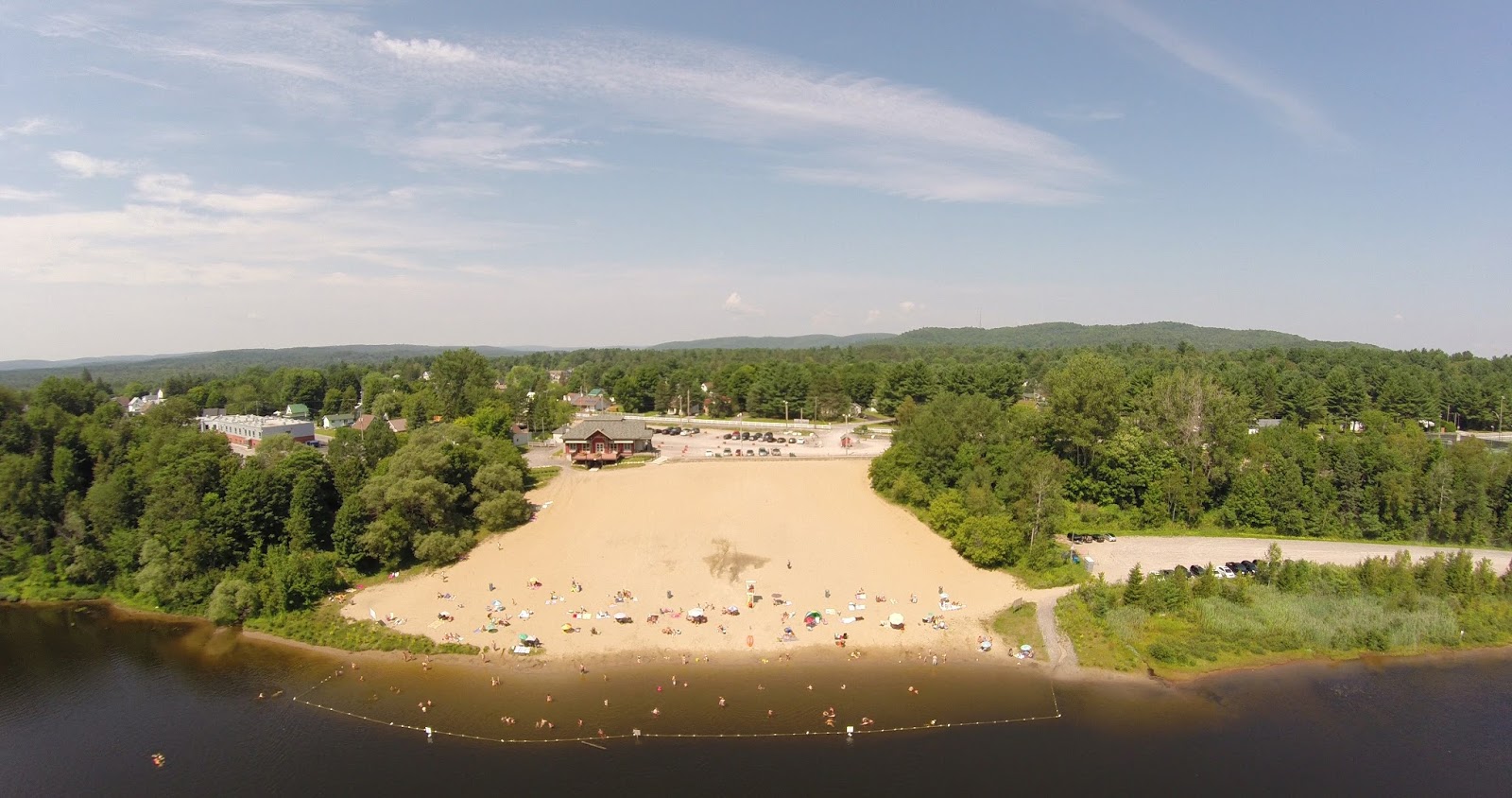 Plage municipale de Rawdon
This enchanting site gives you access to Lake Pierre. There is a picnic area and a volleyball court. In Saint-Alphonse-Rodriguez, you can have access to the Assomption River, a ubiquitous forest and year-round outdoor activities on more than 30 kilometers of multifunctional trails.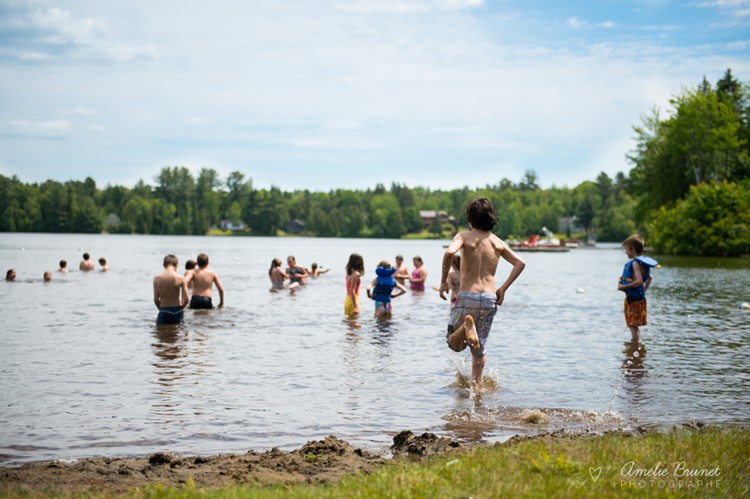 © Crédit: Amélie Brunet
In the beautiful and vast park Saint-Jean-Bosco, you will find two public beaches in shallow water. Ideal with young children, these beaches overlook the Assomption River. Qualified rescuers provide surveillance. A boat launch for canoe or kayak enthusiasts is also available. Tennis courts, bike path and water games nearby.

Seasonal schedule
End of June to mid-August
Every day from noon to 6 pm
Free access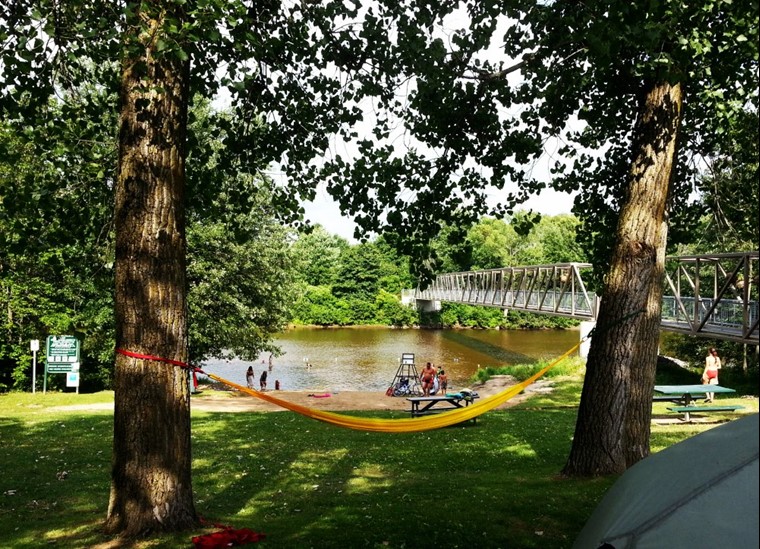 The beach is located at Robillard Street Park. Swimming with supervision, playground, picnic area, volleyball and parking.
---
Good to know: it is possible to consult the assessment of the water quality of the beaches of Lanaudière on the website of
Quebec Governement.