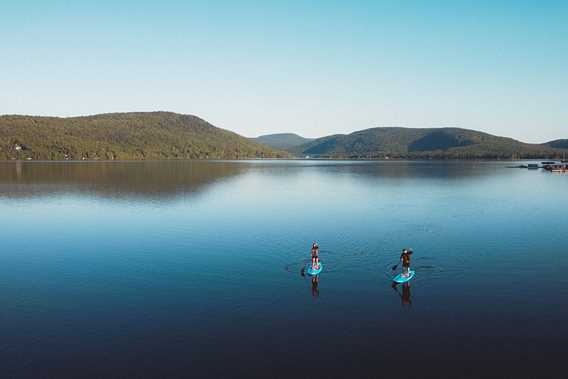 Guillaume Milette
Guillaume Milette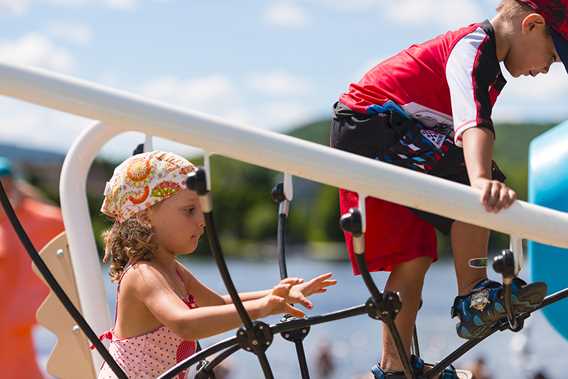 Steve Deshesnes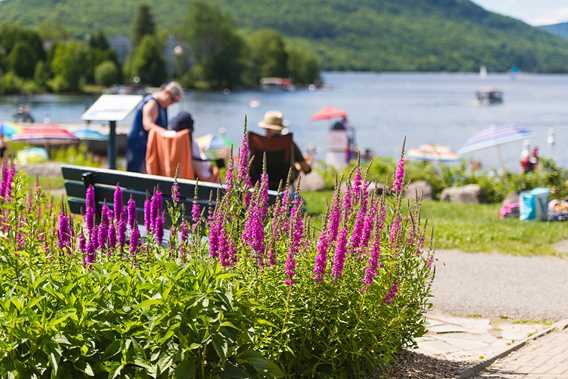 Steve Deshesnes
Plage municipale de Saint-Donat (parc des Pionniers)
Free admission
Picnic area
Beach
In the heart of the village of Saint-Donat, on the shores of Lake Archambault and surrounded by the mountains, the Parc des Pionniers is the ideal place to picnic and enjoy a beautiful day in the great outdoors. Play modules for children, beach with supervision, start of a mountain bike and hiking trail, boat launch, BBQ and large parking lot. The site welcomes cross-country skiing, snowshoeing and skating enthusiasts all winter long. Access is free at all times.
Services
Schedule
Schedule: Every day from 10am to 6pm
Operation period: Mid-June to Labor Day
Beach - informations
Parking
Boat ramp
Canoe/Kayak
Beach board
Pedal-boat
Rowboat
Playground
Lifegard
Picnic area
Toilet
Paddle board
BBQ
Deals and packages
Saint-Donat beach day trip at Parc des Pionniers
A day at the beach in the heart of Saint-Donat-de-Montcalm village, including guided transportation from Montreal.
Departure dates

Monday June 27th 2022
Monday July 4th 2022
Monday July 11th 2022
Monday July 18th 2022
Saturday July 23rd 2022
Monday July 25th 2022
Monday August 1st 2022
Monday August 8th 2022
Monday August 15th 2022
Monday August 22nd 2022
Monday August 29th 2022
Saturday September 3rd 2022
Monday September 5th 2022
Enjoy this offer

Partner Website