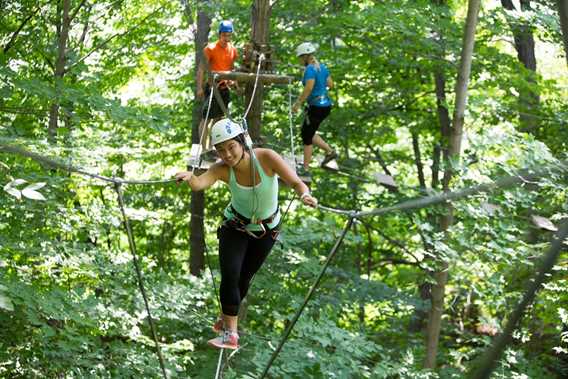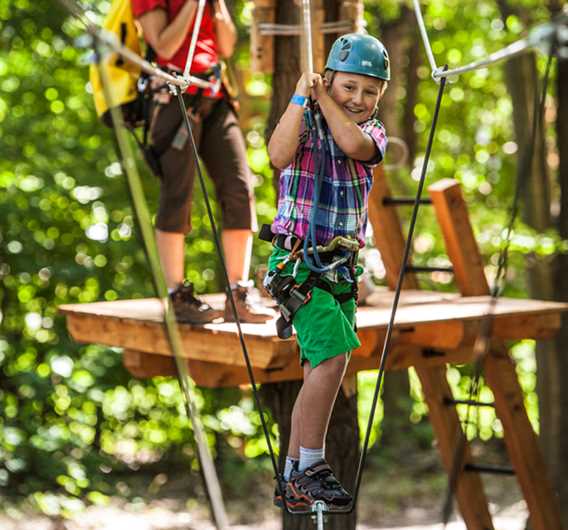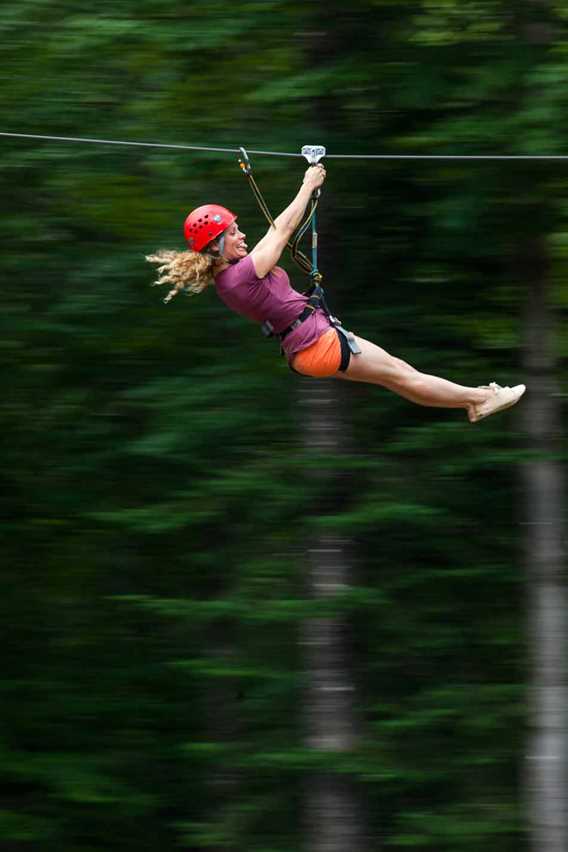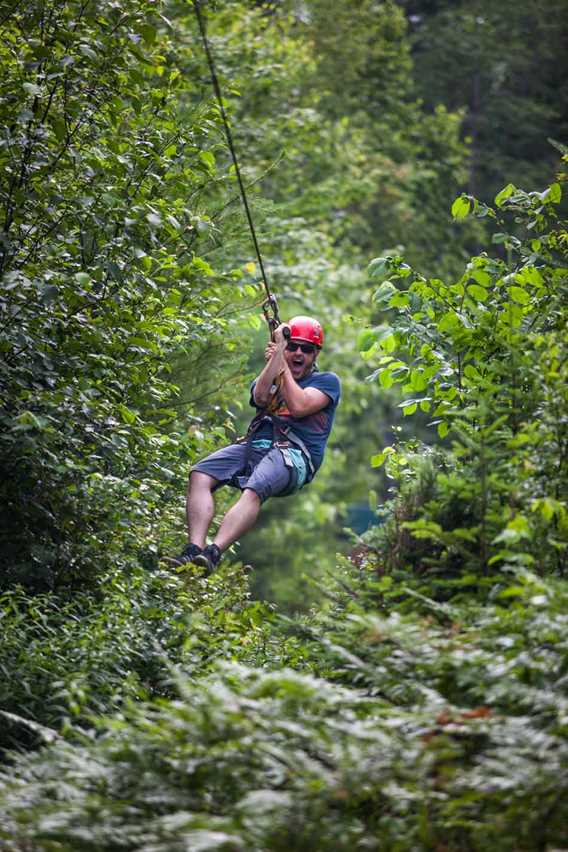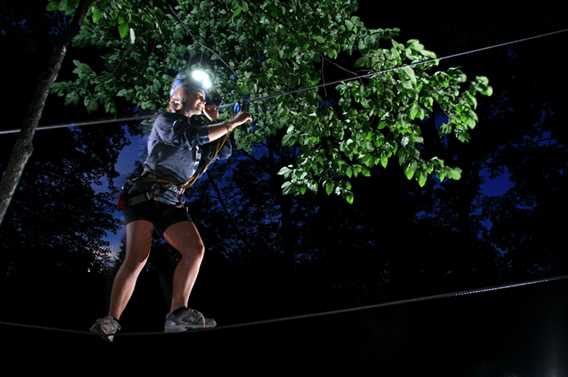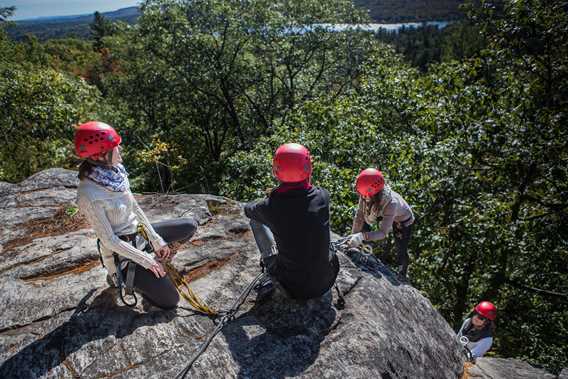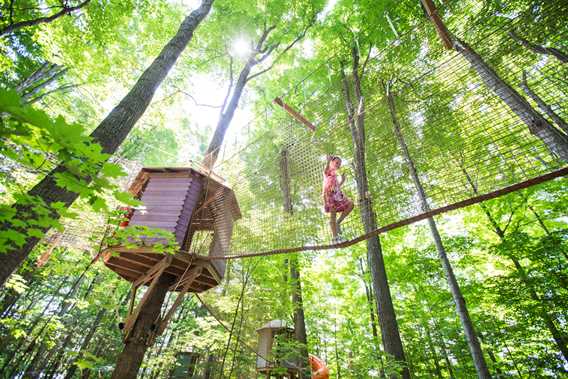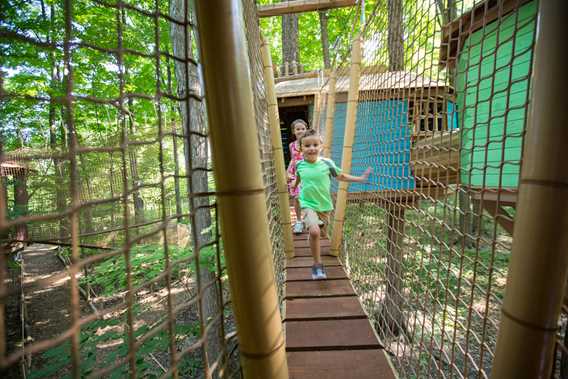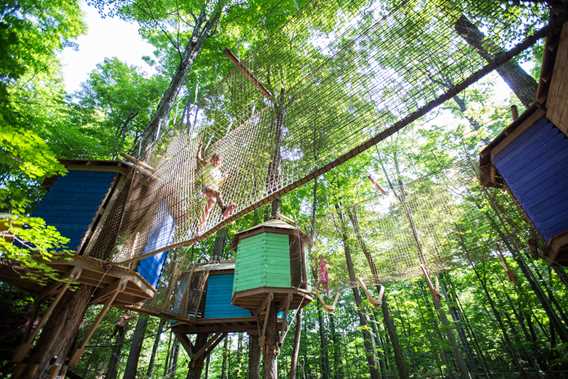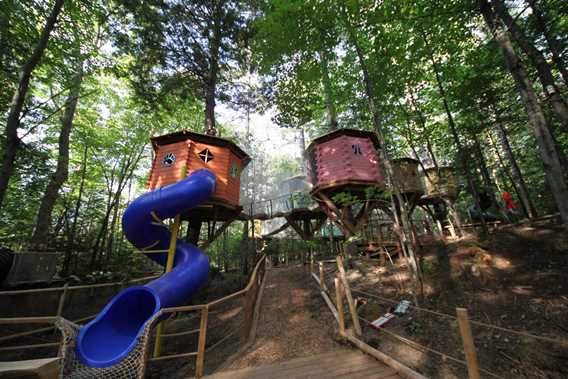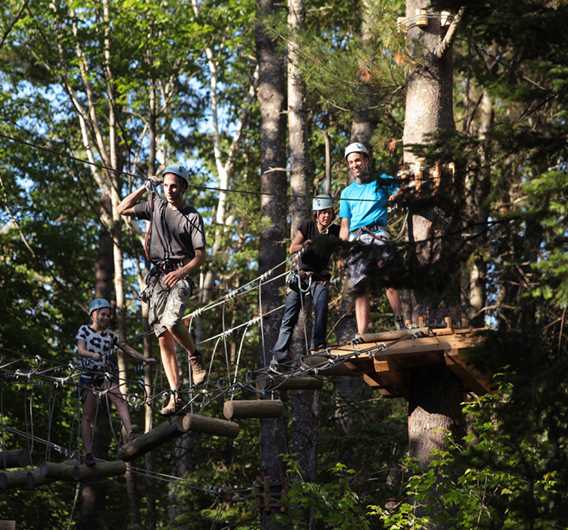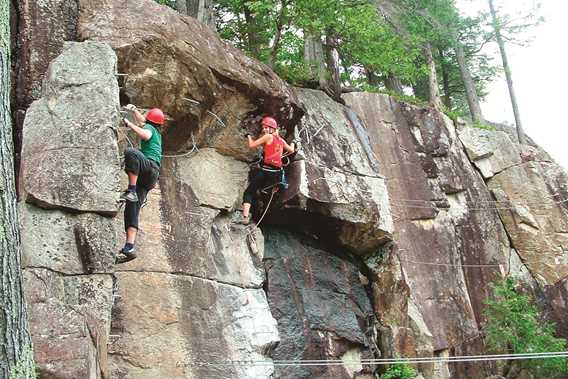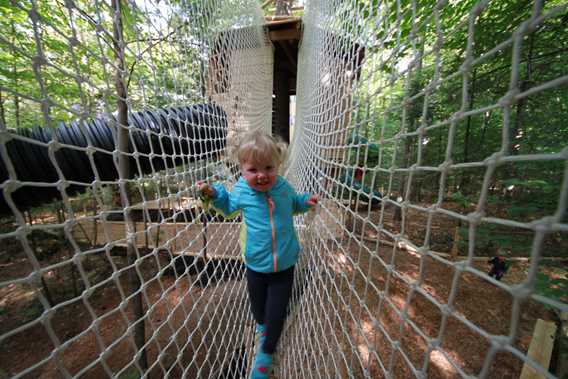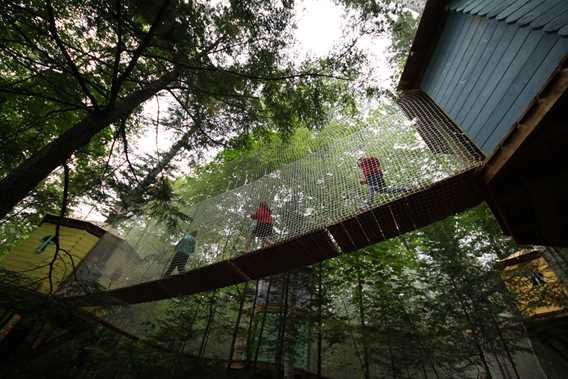 Adapted to groups
Guided activities offered
Adapted to families
Restaurant on-site
Put on your helmet and jump into an Arbraska adventure in Rawdon. The park offers circuits in the trees of varying difficulty, from easy to extreme. Try an introduction to rock climbing course on the Via Ferrata, making your way to the top of Mont Pontbriand. Young children will have fun at the Vaillage Arbre-en-Ciel. Now open year-round, discover the tree course through the seasons. Enjoy the beauty of winter, the breathtaking colors of fall, the verdant summer... Each season brings its own challenges and distinct landscapes!Reservations strongly recommended. Activities for all ages.  
Also to discover : Village Arbre-en-Ciel
The heart of the Village Arbre-en-Ciel consists of a network of colorful tree houses suspended in the trees of a magnificent hardwood forest. During a typical three-hour tour, young adventurers (ideal for ages 3 or +) and their parents can climb the tree houses using one of the three accessible ramps. Once in the air, visitors can explore the many cabins that are connected by fillet bridges, tunnels, slides, and ramps to take you back to the mainland.
Services
Schedule
Schedule: Every day : 9am to 5pm
Operation period: April to November
Rates
Rates: From 5 to 7 years : $29.99; from 8 to 13 : $ 33.99; 14 and over : $ 39.99
Deals and packages
Via Ferrata
Climb Mont Pontbriand and enjoy a breathtaking view from the summit! Our Via Ferrata is a great introduction to rock climbing, in complete safety! Reservation required.
Price per person (age 13 and older). We recommend that you reserve at least 24 hours in advance.
Enjoy this offer

Partner Website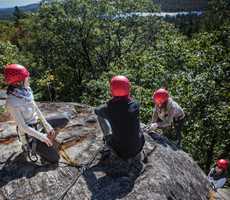 Circuit in the trees
Go from platform to platform, over suspension bridges and through a multitude of obstacles! Climbing trees has never been so much fun, especially in such a breathtaking fall setting
Age 5 to 7: $30
Age 8 to 13: $35
Age 14+: $42
We recommend that you reserve at least 24 hours in advance
Enjoy this offer

Partner Website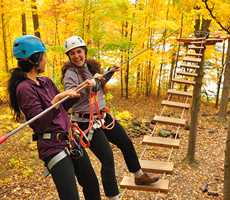 Arbre-en-Ciel Village
Give your little adventurers an unforgettable outing in this huge, safe playground where only the imagination is the limit. Tree houses, net bridges, observatories, slides, tunnels and ground games. Ideal for ages 3 and up. Reservation required.
2 years old and under: Free
3 to 17 years old : $18
8 years and older: $8
Under 2 years old and over 65 years old: Free
Enjoy this offer

Partner Website