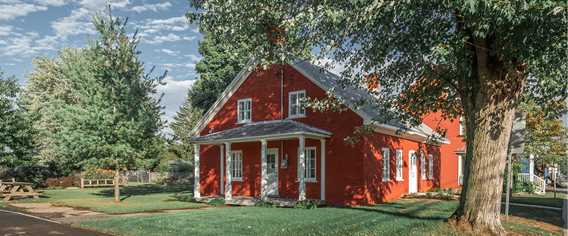 Fabien Proulx-Tremblay
La Maison de la Nouvelle-Acadie
Since July 26, 2018, the public is invited to visit the Maison de la Nouvelle-Acadie, which presents the adventure of the Acadians who came to settle in the Lanaudière region in the late 18th century. The house is located in the heart of the municipality's village core, in the old house known as the beadle's house, renovated to integrate the facilities, a decision made possible thanks to the sale of the house by the Desrochers sisters to the municipality.
The permanent exhibition lifts the veil on the issues and the particular context of the deportation. It is presented in an evolving form and offers visitors a true epic through the settlement of the Acadians in the Sulpicians' seigneury and its development.
Services
Schedule
Schedule
Operation period: From Victoria Day to Thanksgiving. Wednesday to Sunday.
Rates
Rates: Free for residents of New Acadia with proof of residency (Saint-Jacques, Sainte-Marie-Salomé, Saint-Alexis, Saint-Liguori).Adults (13 years and over): $5 Children (6 to 12 years) : $3 Children (0 to 5 years): free