Did you know the Île-des-Moulins historical site is the second largest restoration project in Quebec?
One island. A wealth of history.
A visit to the Île-des-Moulins site in Terrebonne is not to be missed. History buffs will love everything there is to see and do. On the historical site dating back to the 18th century, visitors of all ages can enjoy the fun and creative way history is told. Stroll through the numerous vestiges of a bygone era and immerse yourself in the story of the Quebec people.
Echoes of another time
Île-des-Moulins is a must-see historical site for anyone wanting to learn more about the early years of settlement. Discover a rich architectural heritage and culture through five restored buildings and an important collection of 18th century artefacts. Among other treasures, you'll find the remains of the first mills, the former bakery, the seigniorial office and Maison Bélisle, one of Vieux-Terrebonne's oldest houses, built circa 1759, and once home to the writer of the King's ammunitions officer. After your tour, enjoy a pontoon boat ride on the lock.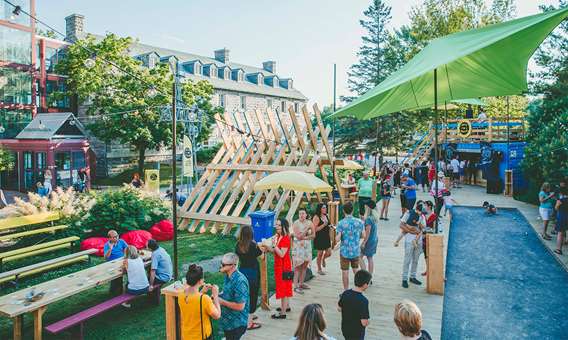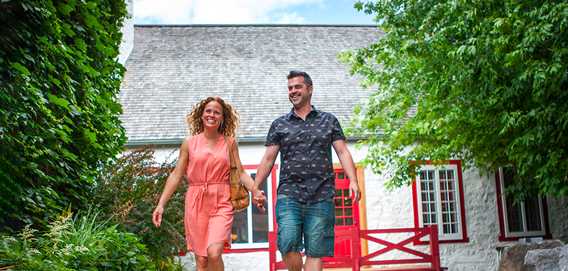 Mixing fun with history
Year-round, the Île-des-Moulins historical site offers an exciting line up of shows, fun activities and major events. The Festival Vins et histoire de Terrebonne for one has been a popular affair for the last 20 years. August brings a wealth of other events including tastings, talks, entertainment, games and thematic spaces. In September, Île-des-Moulins attracts more history aficionados with a great vintage car show. And in October, come celebrate Halloween like nowhere else.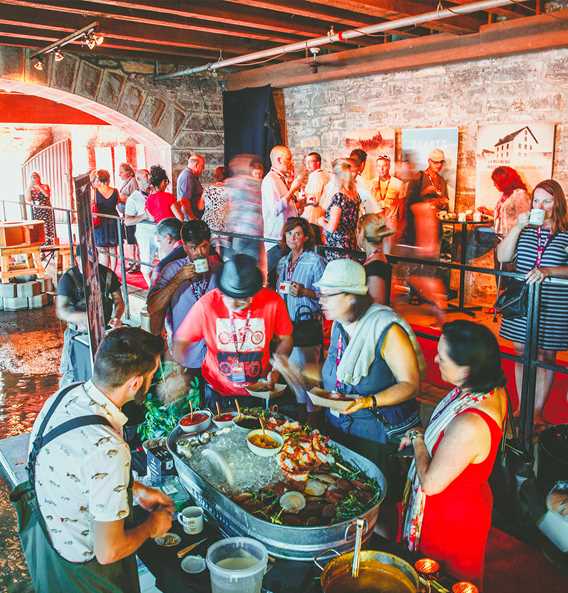 Vieux-Terrebonne: a taste of Europe
Along the Mille Îles River in Vieux-Terrebonne in summer, restaurant terraces spread out onto the sidewalks and even into the streets. They make the perfect spot to enjoy one of the many delicious types of cuisine. Choose from among French bistros, Italian trattorias and Moroccan restaurants or enjoy the best smoked-meat sandwiches in the area. It's a must for get-togethers of all kinds, all summer long. Top off your day in the modern décor of the Théâtre d'été du Vieux-Terrebonne to take in a play.