The Festival features concerts performed outdoors, in halls, in local churches and under the stars.
An enchanting, vibrant venue
Every July – for the last 40 years – the Festival de Lanaudière has been attracting music lovers from all parts. For five weeks, adults, children, couples and friends come to enjoy picnics on the grounds, take in the fresh air and listen to great symphonies. The natural amphitheatre, with a capacity of up to 8,000 people, offers outstanding acoustics. And that's why it's so popular with soloists, musicians and chamber music orchestras from around the world!
An unrivalled musical experience
The Festival de Lanaudière has a long-standing international reputation. Critics and music lovers are unanimous: it's a catalyst for Quebec artistic and cultural energy! And the Fernand-Lindsay natural amphitheatre isn't the only venue welcoming artists and festival-goers. Some of Lanaudière's churches are also transformed into performance halls, while the Salle Rolland-Brunelle is set up in cabaret format.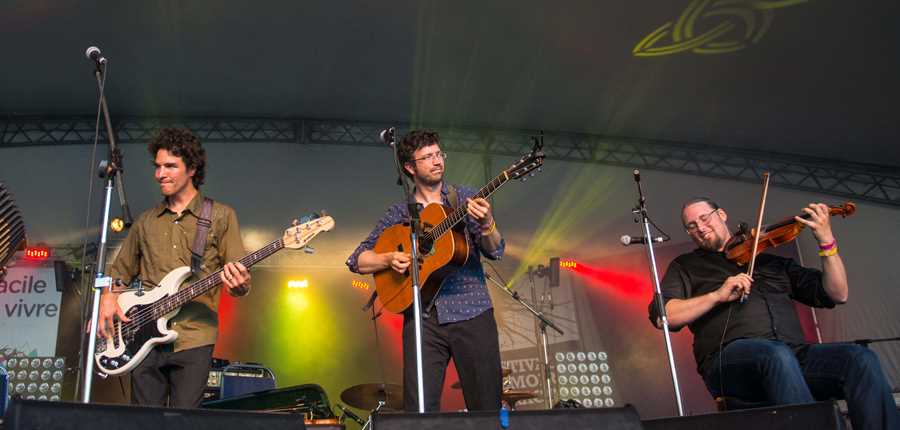 Festivals galore
Lanaudière offers festival after festival. From June to September, the Festival d'été de Saint-Gabriel-de-Brandon attracts families looking for sports and cultural activities on the shores of Lac Maskinongé. Enjoy traditional music? Head to Joliette and Saint-Charles-Borromée in July for the must-see event Mémoires et Racines. In August, sample the wine festival in Terrebonne, and in September, the Joliette Blues Festival where more than 40 shows take place throughout the month in over 20 downtown bars and restaurants. Still up for more? Check out Oktoberfest, Festival de peinture de Mascouche, Festival acadien de la Nouvelle-Acadie or Rendez-vous Country in Saint-Michel. Consult our calendar so you don't miss a thing.
Events