The Mountains
Head for the mountains and clean air
Looking to get away? Follow the mountain roads through Saint-Donat and past Saint-Michel des-Saints, all the way to Manawan's sacred lands, where the traditions of our Atikamekw ancestors have survived the passage of time.
Come and taste cottage life in our parks, reserves and outfitters, or experience the beauty of a charming lodge in the heart of the forest. Hit the slopes at four different alpine ski centres, or go cross-country skiing and snowshoeing on gorgeous snow-covered trails. While you're at it, try dogsledding and snowmobiling.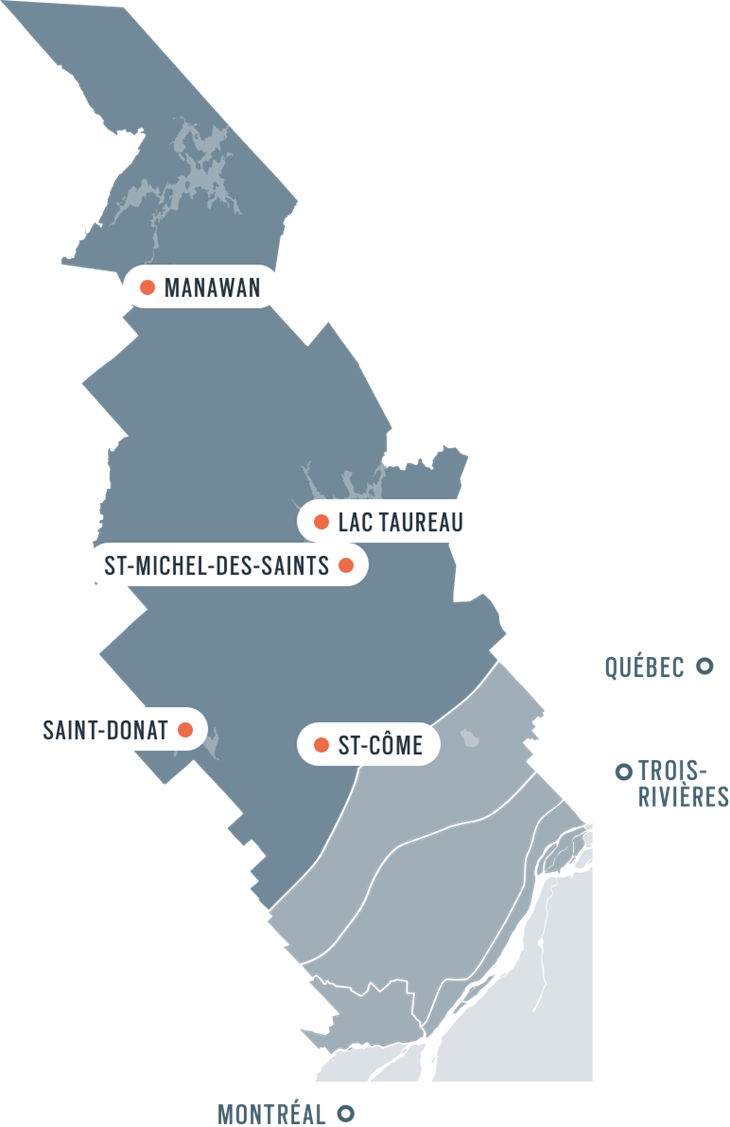 Discover our destinations
Our regional hubs offer an impressive range of activities, all in one location: culture, wonderful restaurants and of course the great outdoors.
Country roads and circuits
Offers and packages
Look into our many offers and packages all designed to help you make the most of the Lanaudière region and take advantage of various discounts.
See all offers
Snowmobiling location with lodging
Auberge La Glacière
1 night lodging at the auberge (standard room)
1 american breakfast
1 day snowmobile location from 9:00 to 7:00 pm
Call us for more detail on this package.
Price for the driver, $ 69 for an additional passenger, taxes and services not included.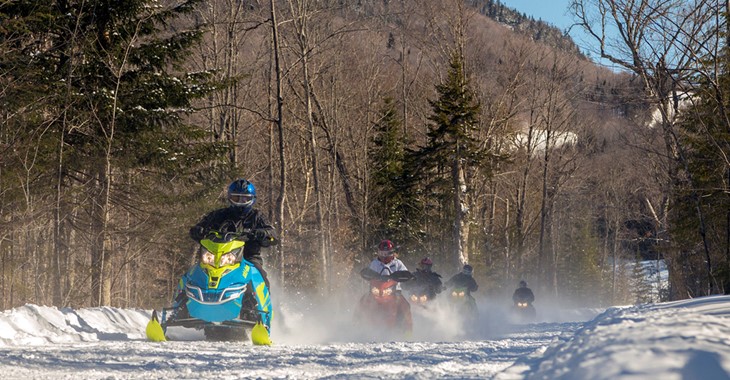 Snowmobile package
Pourvoirie Auberge La Barrière
1 night stay in pavilion with or without fireplace
1 breakfast
1 dinner
Price per person, per night. Taxes and gratuities extra.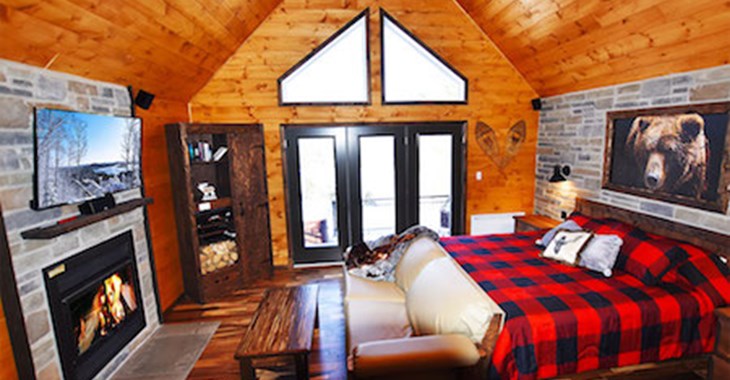 Package for lovers
Chalets Évasion
Stay overnight in one of our cozy wooden cottages equipped with a private spa and fireplace in the heart of the mountains and get 25% off the 3rd night. Free activities onsite!
From $118/night, plus taxes
Valid from January 13 to June 18, 2020. Upon reservation only