The Foothills
Adventures in the mountains and valleys
Between the plain and the mountains lie the scenic, wide-open spaces of the foothills. It's a true playground for adventure seekers of all kinds. Come enjoy a unique overnight experience!
Set up a home base in a cottage or out-of-the-ordinary accommodations, then set off and explore. In summer, there's so much to do: golfing, hebertism, canoeing, kayaking and swimming in a lake or at the waterpark. And don't miss our agritourism circuits!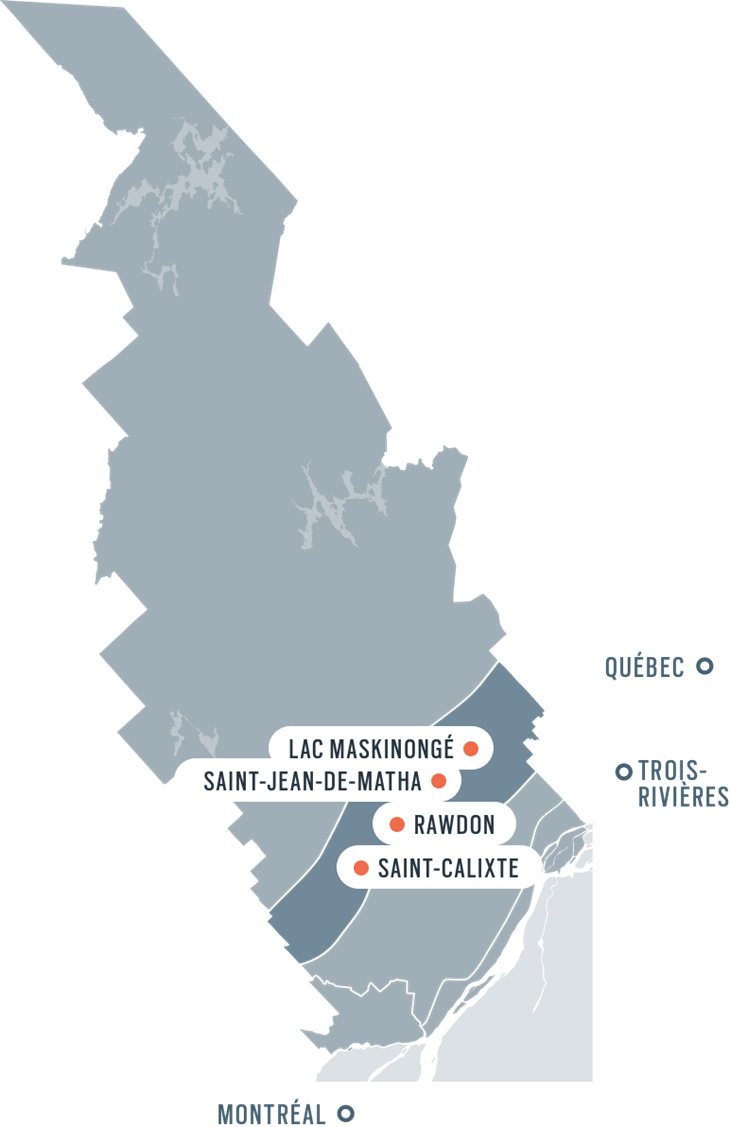 Discover our destinations
Our regional hubs offer an impressive range of activities, all in one location: culture, wonderful restaurants and of course the great outdoors.
Offers and packages
Look into our many offers and packages all designed to help you make the most of the Lanaudière region and take advantage of various discounts.
See all offers

New – 100% natural treatments
La Source Bains Nordiques
High-quality treatments using organic, eco-friendly and fair-trade Quebec products :
60-minute body or facial treatment
1 access to Nordic baths
Towel and locker key
$124 per person, plus taxes and gratuities
(Also available as a 90-minute treatment, La Source package or Distinction package)

Arbre-en-Ciel Village
Arbraska, the forest of adventures
Come have fun with the entire family in a safe environment in this immense playground where the only limit is your own imagination. Tree houses, rope bridges, observatories, slides, tunnels and games on the ground. Ideal for ages 3 and up.
Age 3 to 17: $19.99
Age 18+: $7.99
Under age 3 and over 65: Free