The Foothills
Adventures in the mountains and valleys
Between the plain and the mountains lie the scenic, wide-open spaces of the foothills. It's a true playground for adventure seekers of all kinds. Come enjoy a unique overnight experience!
Set up a home base in a cottage or out-of-the-ordinary accommodations, then set off and explore. In summer, there's so much to do: golfing, hebertism, canoeing, kayaking and swimming in a lake or at the waterpark. And don't miss our agritourism circuits!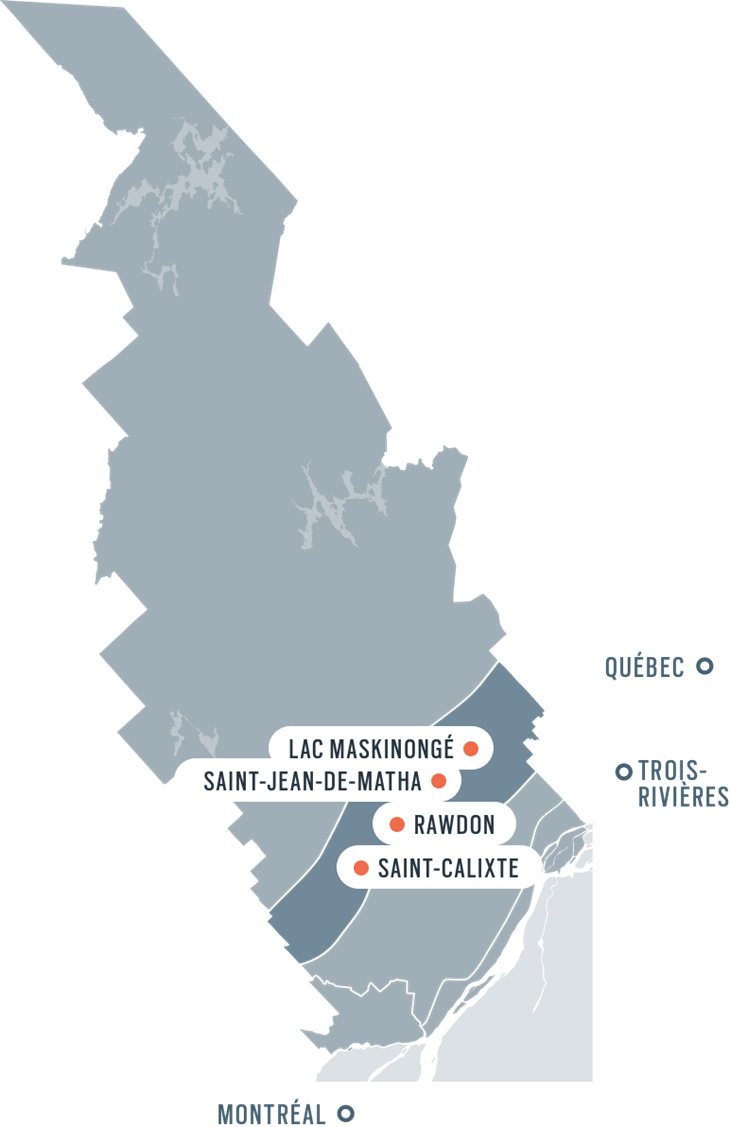 Discover our destinations
Our regional hubs offer an impressive range of activities, all in one location: culture, wonderful restaurants and of course the great outdoors.
Offers and packages
Look into our many offers and packages all designed to help you make the most of the Lanaudière region and take advantage of various discounts.
See all offers

Gastronomic package
Auberge de la Montagne Coupée
1 night in regular room 
1 4-course dinner 
1 breakfast
Access to interior pool, sauna, 

fitness and games rooms, terrace, hiking trails
Per person, double occupancy 
Taxes and gratuities not included 

Golf & gastronomy
Auberge de la Montagne Coupée
Includes:
• 1 night's stay
• 1 table d'hôte dinner (4 courses)
• 1 full breakfast
 • 1 round of golf with golf cart
Tee off available:
Montcalm Golf Club (Saint-Liguori)
Price per person, double occupancy, plus taxes and gratuities

Circuit in the trees
Arbraska, the forest of adventures
Go from platform to platform, crossing suspension bridges and gliding on ziplines. Climbing trees has never been so much fun!
Age 5 to 7: $29 
Age 8 to 13: $32 
Age 14+: $39 
We recommend that you reserve at least 24 hours in advance