Breathe it in, soak it up
So much space to explore
Just look at the map of Lanaudière: our parks seem to take up almost the entire area. Travel in any direction and nature will beckon you to explore it or simply to take in its beauty. Whatever the season, adventure seekers and nature enthusiasts alike will enjoy discovering the many peaceful settings of this great region.
The joys of Pimbina!
Pimbina is the name of the sector that makes up two thirds of Mont-Tremblant National Park's spectacular mountains in the Lanaudière region. Whether you access it from Saint-Côme or Saint-Donat, it's a true playground of endless opportunities and a picture-perfect setting. In summer, enjoy hiking through the wide-open spaces and canoeing down the rivers; in winter, it's a haven for cross-country skiers and snowshoers. Whatever the season, you'll enjoy cottage life at its best, cozying up by the fire before drifting peacefully off to sleep.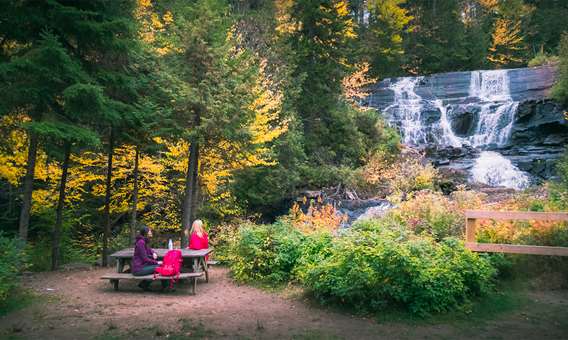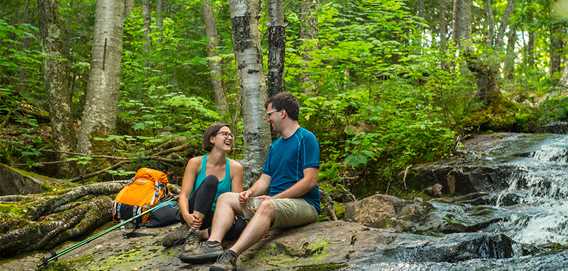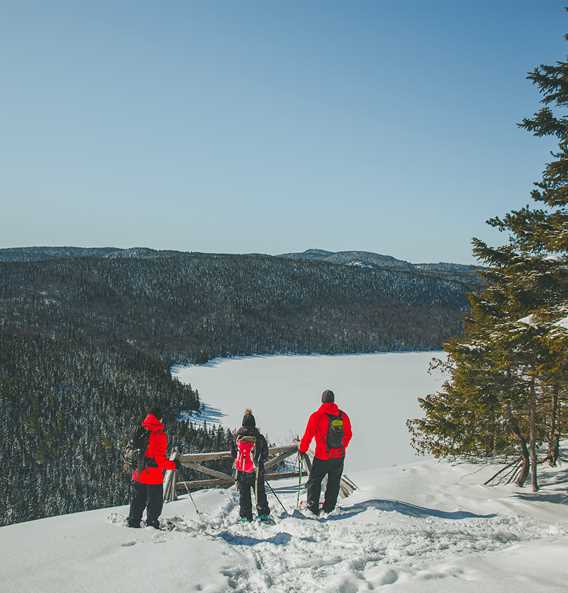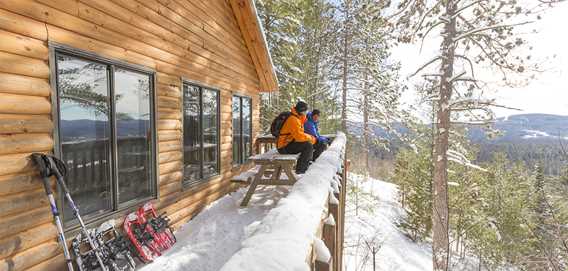 Staying the night
What could be better than waking up in a dream-like setting after a restful night's sleep in our tranquil forests? Most Lanaudière parks offer all-season lodging options ranging from a cabin in the woods to a luxury cottage. In summer, you can also try wilderness camping, ready-to-camp and glamping for a truly unique experience. Whether you come on your own, as a couple or with the family, Lanaudière parks have everything you need for a good night's sleep.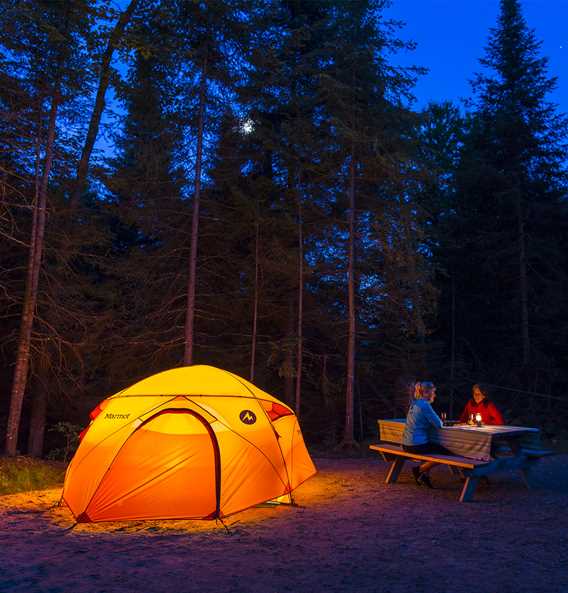 Urban parks
Our urban parks bring the countryside to the city. In Parc de la Rivière in Terrebonne, enjoy canoeing down the Mille Îles River or climbing to the top of the observation tower to do some birdwatching. Come winter, head to Parc du Grand-Coteau for its skating rink on the pond, snowshoeing and cross-country skiing trails, and torch-lit hiking paths. In Repentigny, the trails of Parc-plage Saint-Laurent meet up with those of Parc de l'Île-Lebel, offering three kilometres that can be explored on foot, by bicycle, on snowshoes or on cross-country skis. And you won't want to miss a visit to the Berthier Islands. Whatever the season, whether cycling or snowshoeing, the setting is simply idyllic.