The peaceful forest cabins in Lanaudière's outfitters are the perfect place to enjoy fishing and other outdoor activities.
18 outfitters, 18 good reasons to go fishing in Lanaudière
Lanaudière's outfitters are surprisingly accessible! Located in the forests, on the shores of fish-filled lakes, our outfitters are a true paradise for nature lovers, whether you're a fishing enthusiast or simply vacationing. It's great for getting away with a few friends, as a couple or with the family, kids in tow.
Enjoy family fun at an outfitter
Introduce the whole family to the fun of vacationing at an outfitter! Lanaudière is home to many outfitters offering activities and lodging for all tastes and ages. Enjoy a day of fishing or just unwind in the heart of nature in one of the many rental cabins and cottages. Choosing an outfitter for a getaway with the kids is a win-win for all!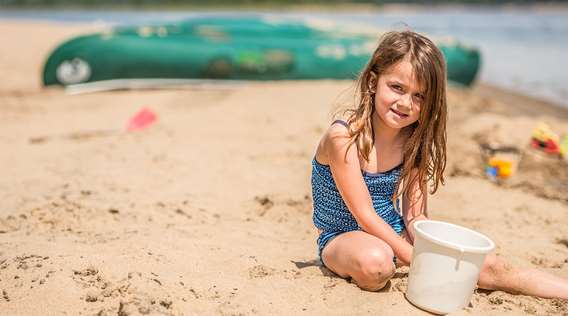 Countless cabins to choose from
There are numerous cabins available to rent at Lanaudière's outfitters. That's something to keep in mind when planning your next summer vacation with family or friends! Whether you're looking for a place to accommodate a large group, or a small secluded spot for two, you're sure to find a haven of peace at our lakeside cabins. Some outfitters also offer yurts and huts.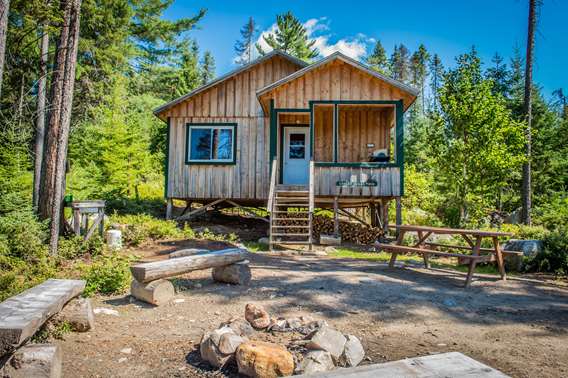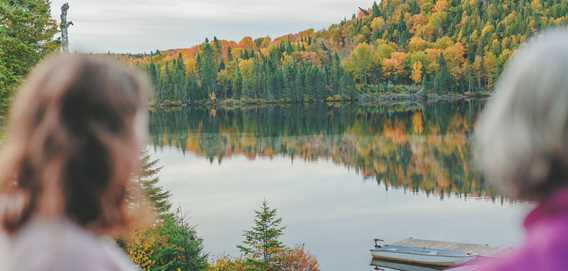 Fish in the fall—extend the season!
Did you know that Lanaudière offers the longest fishing season in Quebec? Come fish at one of our outfitters in the fall and enjoy the symphony of colours. Imagine the beauty of a calm clear-water lake set against a forest landscape exploding with bright hues of red and orange. In the soft light of fall, enjoying a hike in the forest, or a getaway as a couple, or a family weekend takes on a whole new meaning.