The Plain
Get a taste for agritourism!
With the vast agricultural plains that stretch along the lowlands of the St. Lawrence River, it's not surprising that so many local products steal the spotlight! Goûtez Lanaudière offers five delectable agritourism circuits. Whether visiting a sheep farm, touring a cheese factory or picking your own berries, you're sure to satisfy the foodie in you. 
Joliette and L'Assomption both have vibrant city centres. Enjoy canoeing along the L'Assomption River, cycling on the many bike paths, unwinding on a terrace and visiting the Musée d'art de Joliette, Quebec's most important regional art museum. Learn some history at the Sir Wilfrid Laurier National Historic Site and in the town centres of Little Acadia.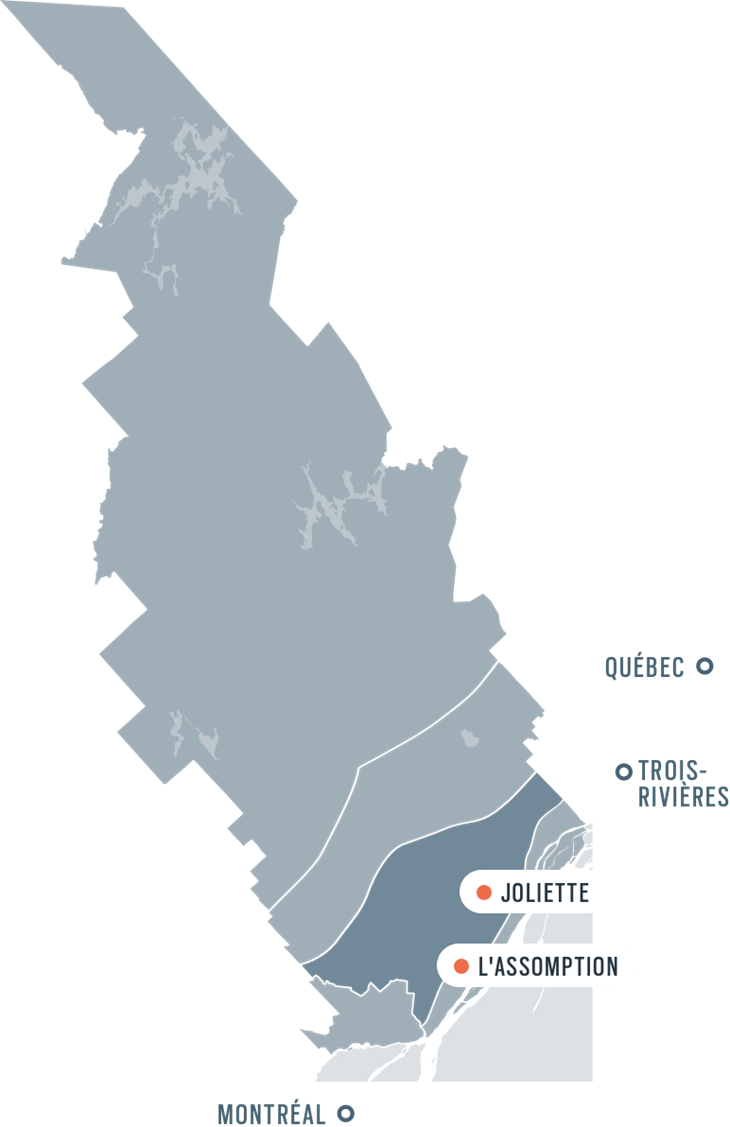 Discover our destinations
Our regional hubs offer an impressive range of activities, all in one location: culture, wonderful restaurants and of course the great outdoors.
Country roads and circuits
Offers and packages
Look into our many offers and packages all designed to help you make the most of the Lanaudière region and take advantage of various discounts.
See all offers

Wednesdays duo
Parachute Voltige
A 13,500 ft. skydive is the most popular jump at Voltige
Enjoy the full experience from your very first jump
Most common altitude worldwide, with a free fall of nearly 1 minute
Extended flight (20 minutes) to reach the required altitude
Enjoy the excitement and benefits of a free fall. It's proven!
From $230 per person, plus taxes



Tandem jump and video keepsake
Parachute Voltige
In addition to a free fall from an altitude of 13,500 ft. – the most common height worldwide – you'll receive the Pro keepsake giftbox to immortalize this special moment. An experienced cameraperson will film you on the ground, in the plane and during your free fall. Will also take photos and interview you at the various stages of your skydiving experience.
From $335 per person, plus taxes

Promotions : tandem jump from 13,500 ft.
Parachute Voltige
Check out our various summer promotions :
Duo
Birthday
Student
Golden age
From $209.60 per person, plus taxes
Prices may varied depending of the promotion.