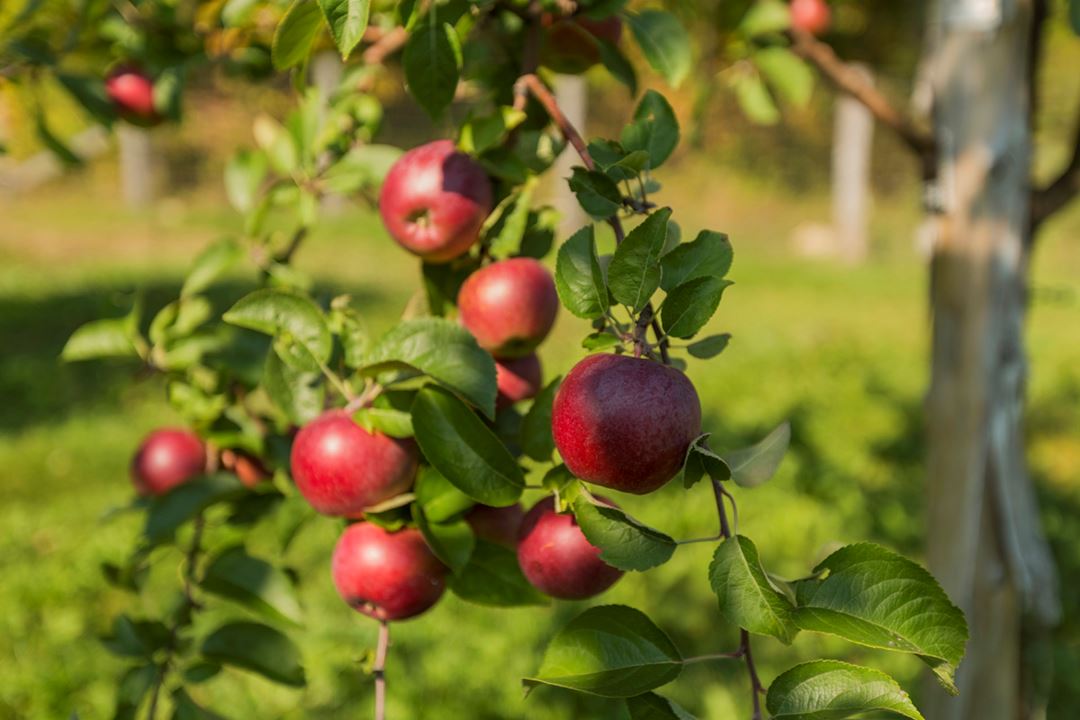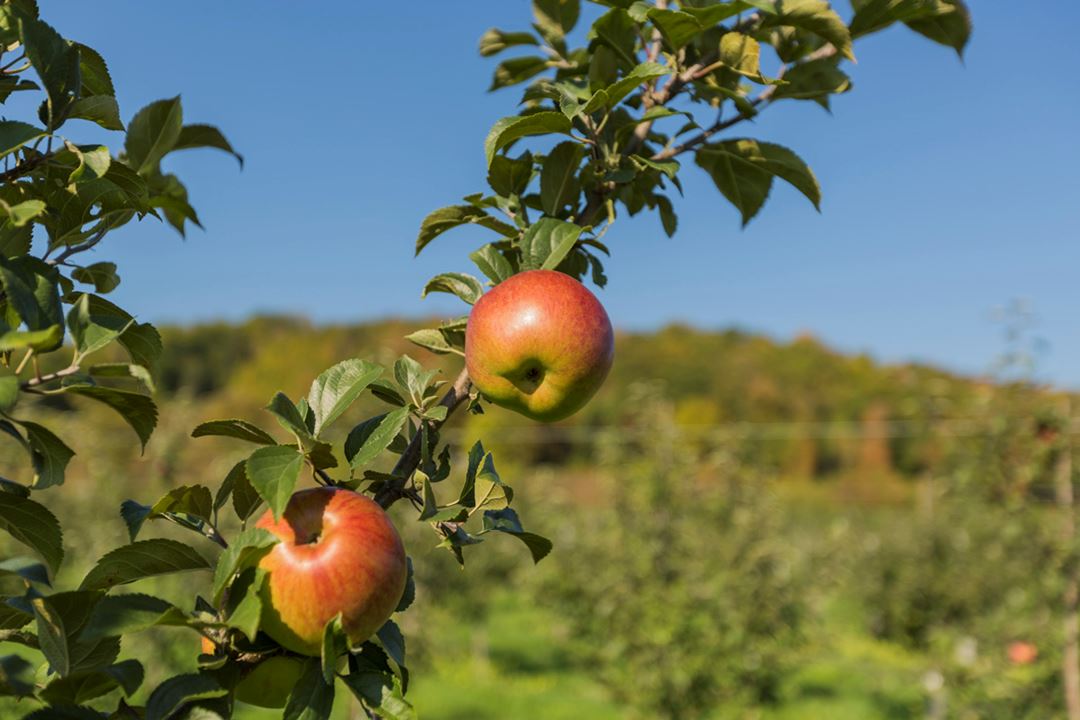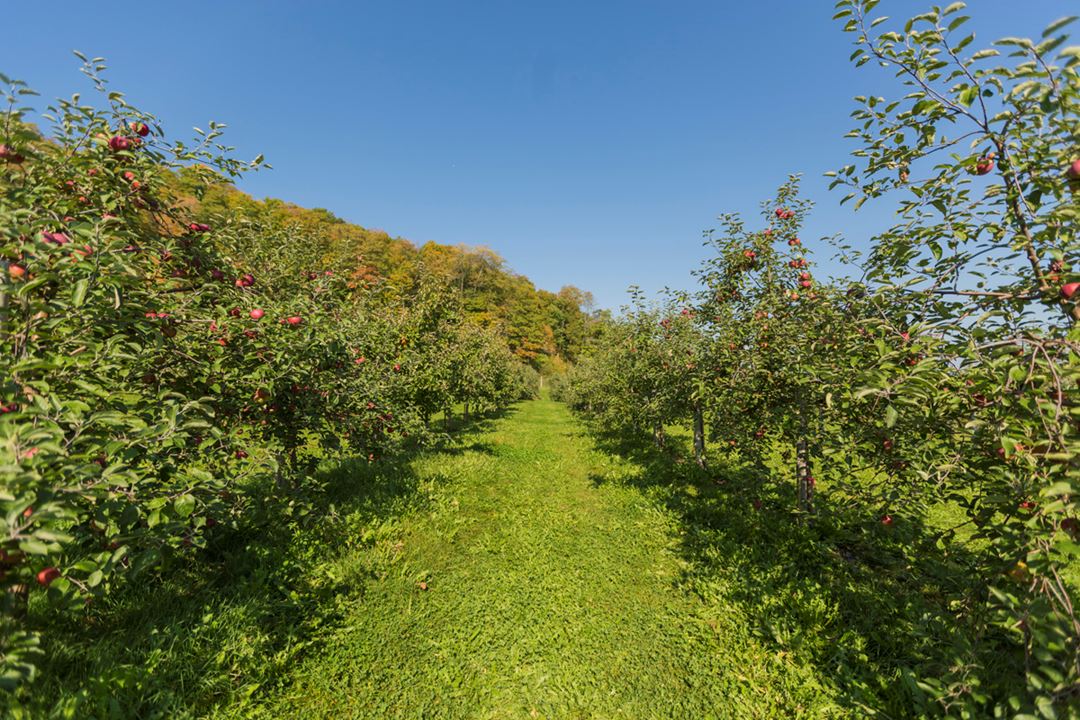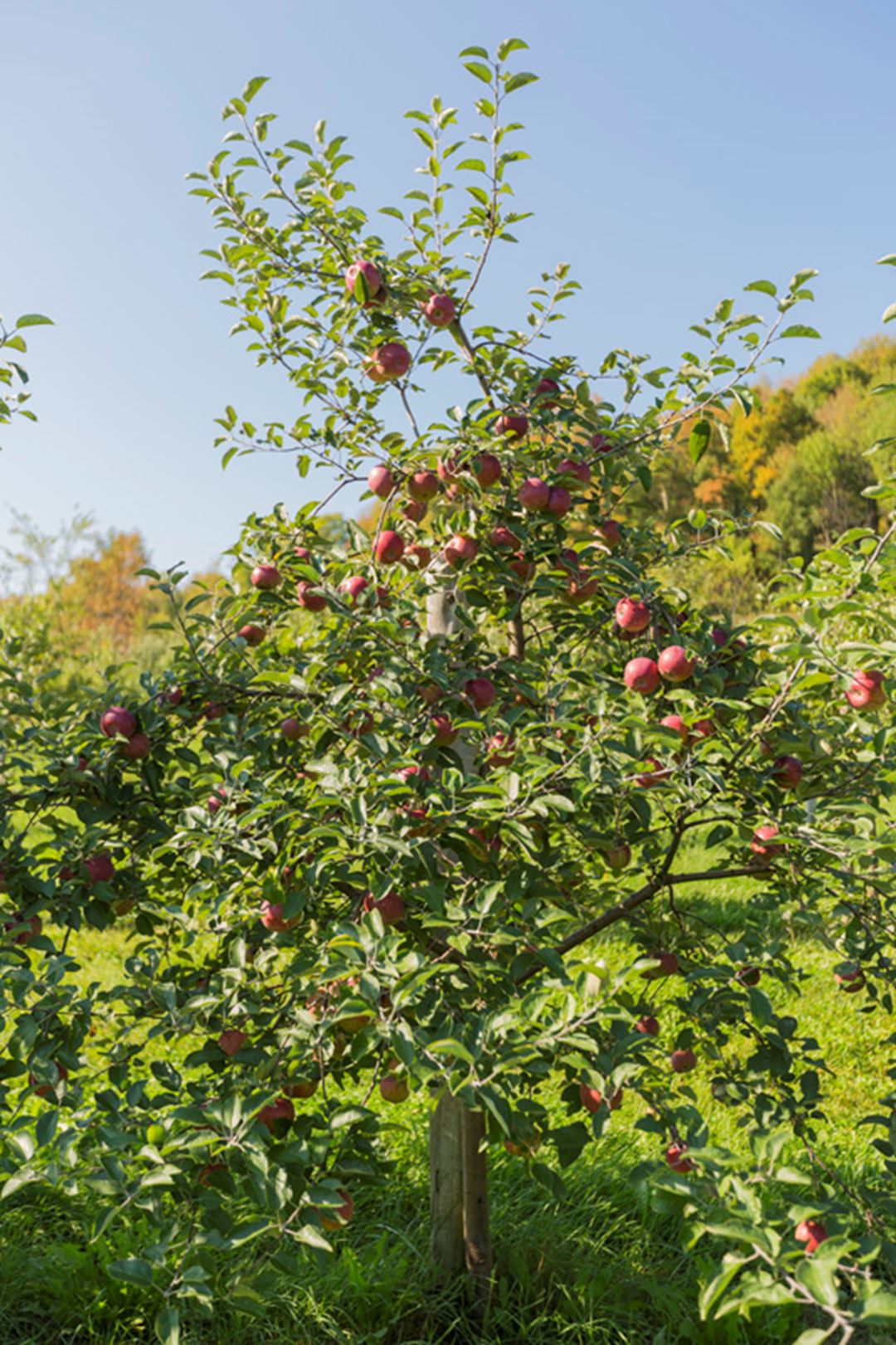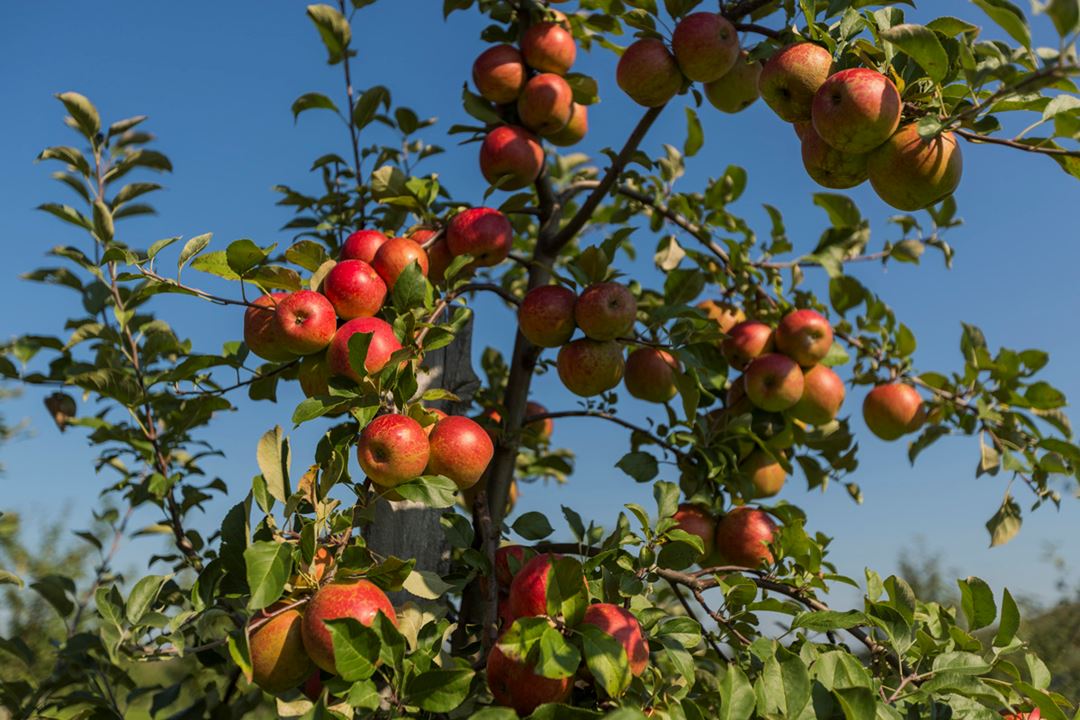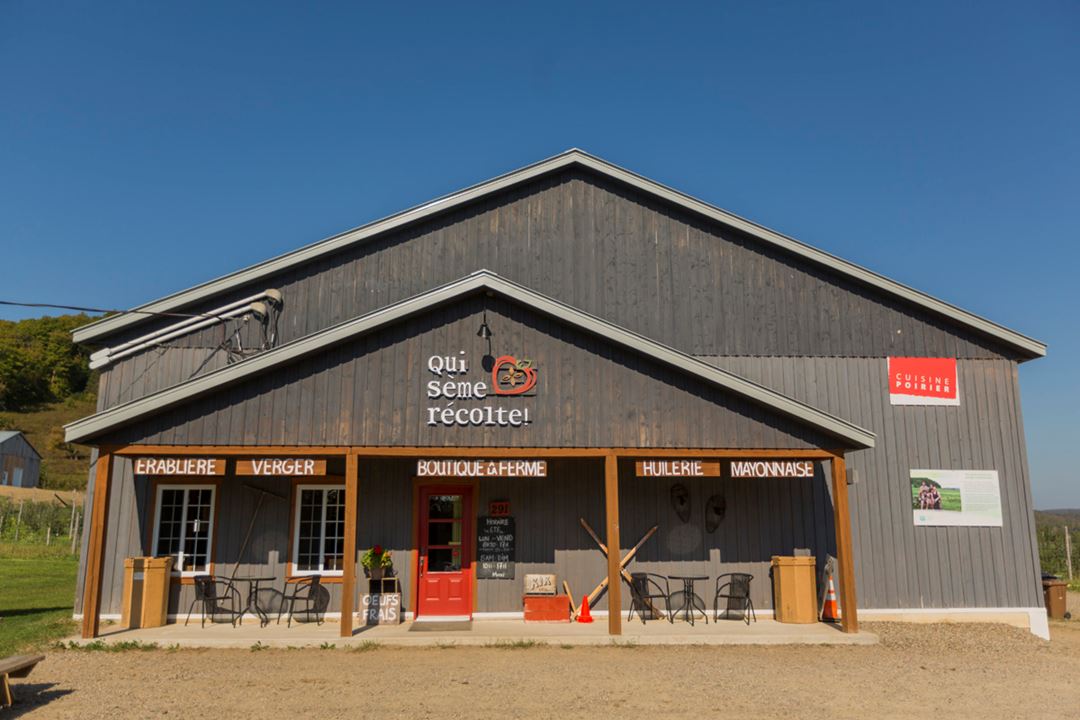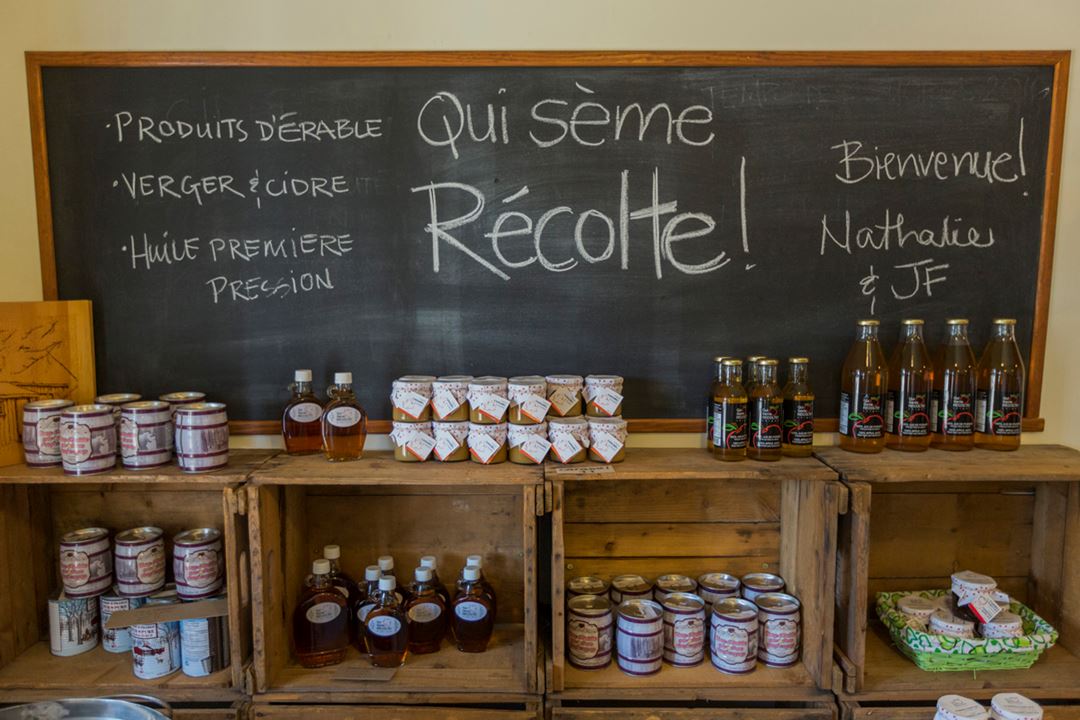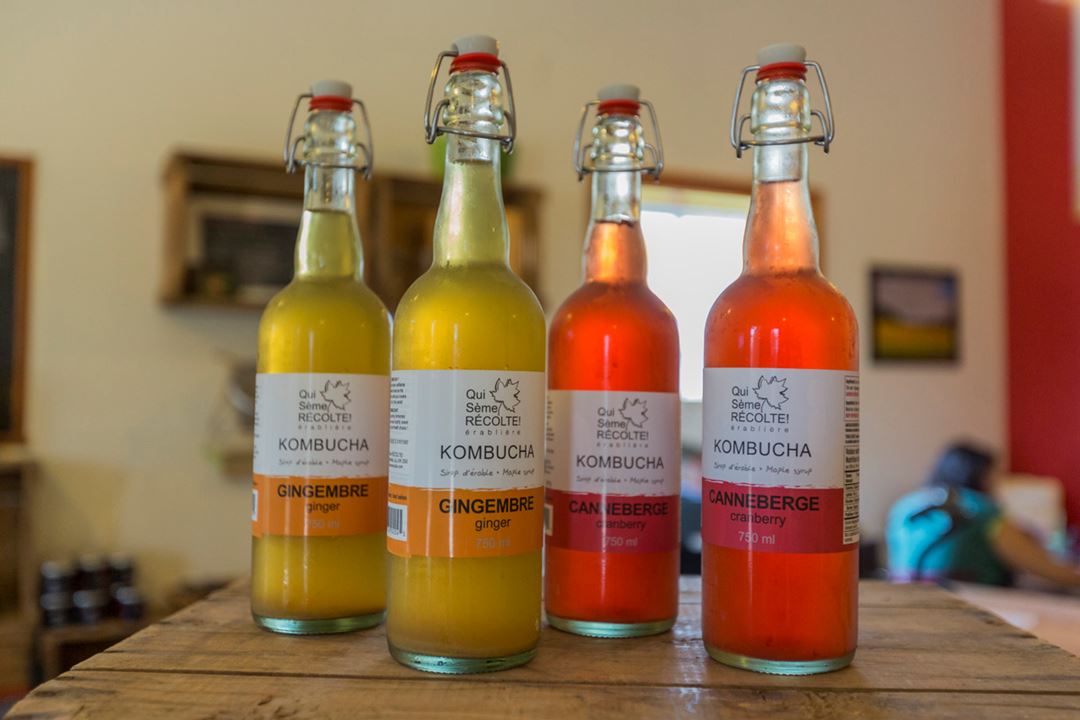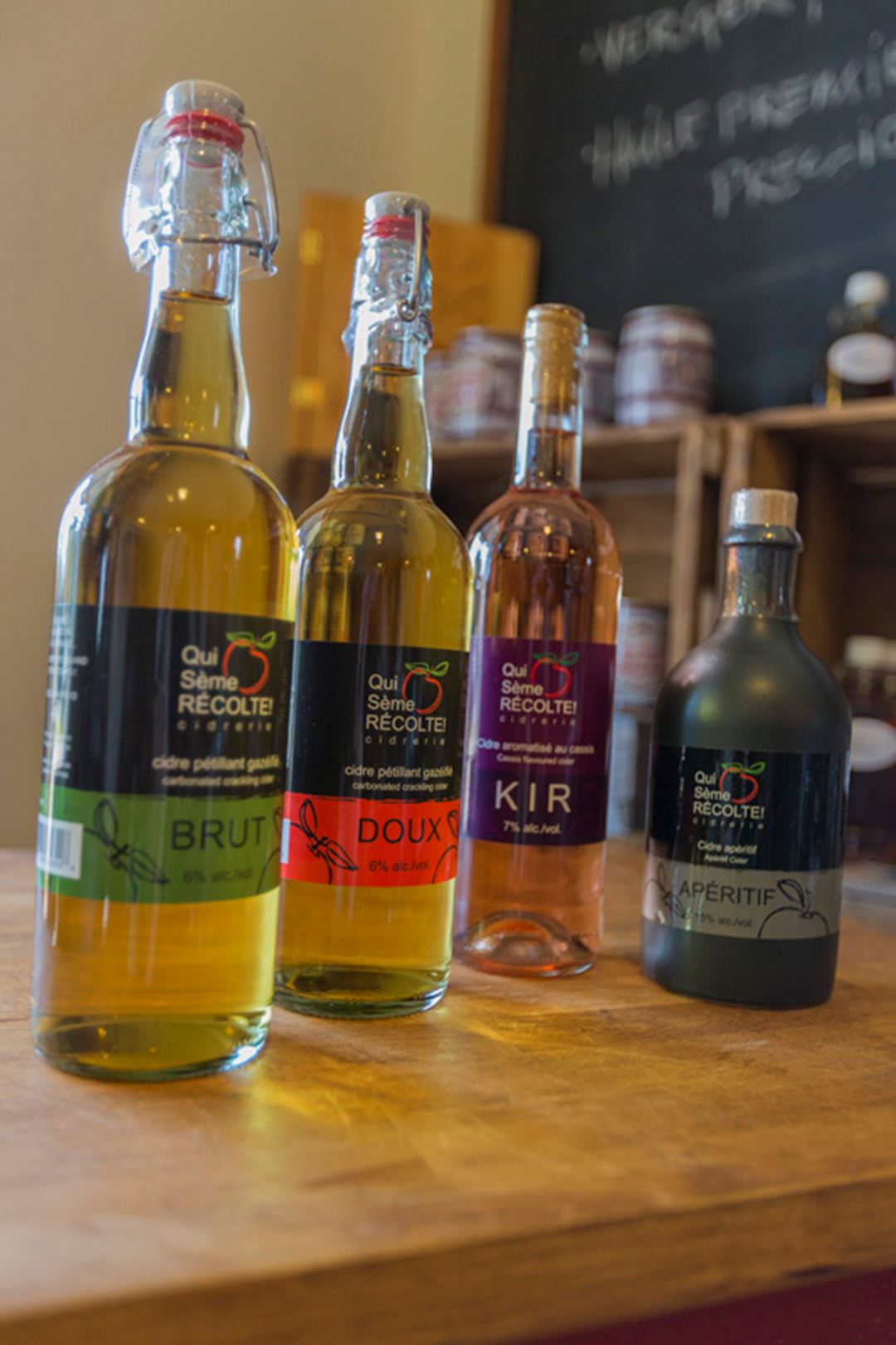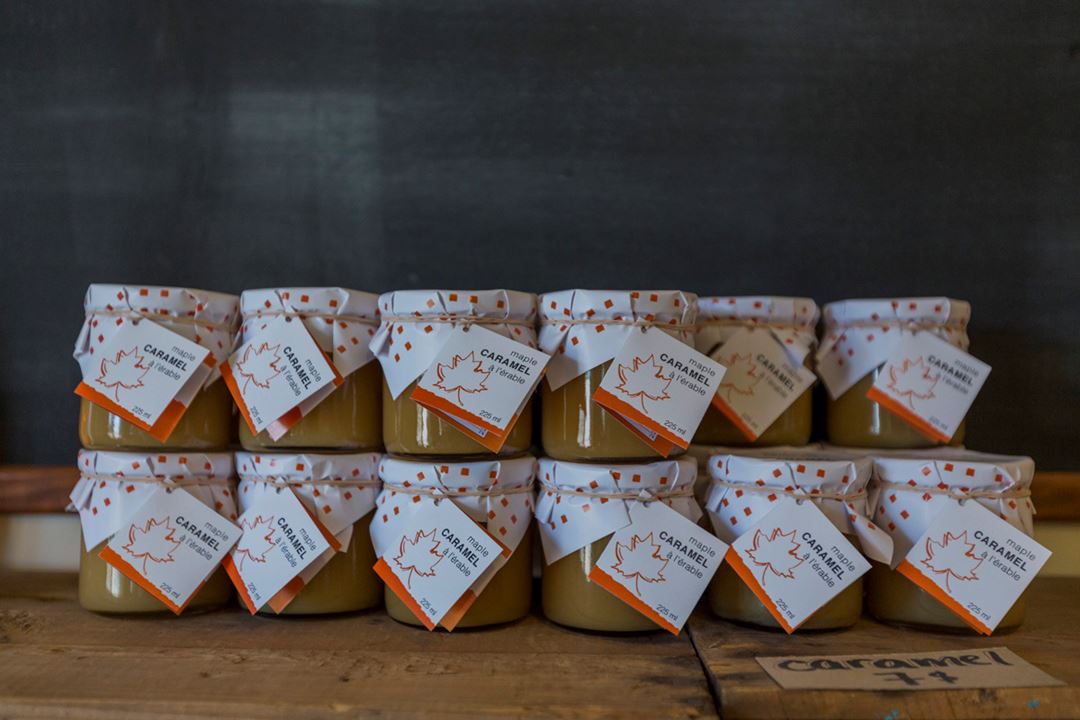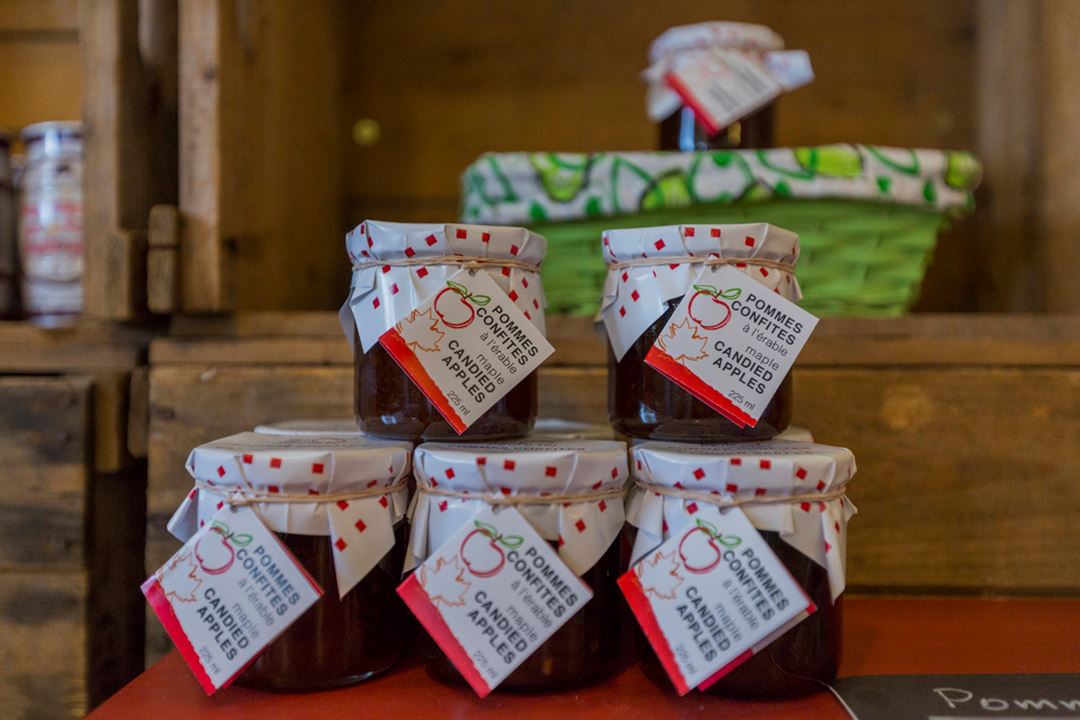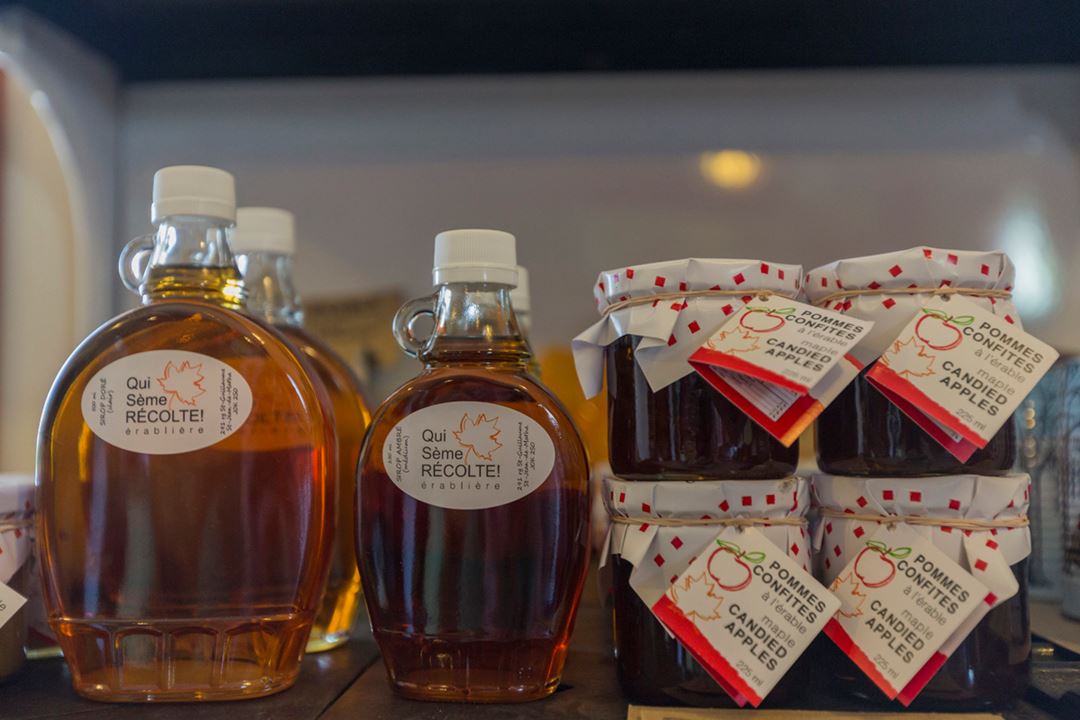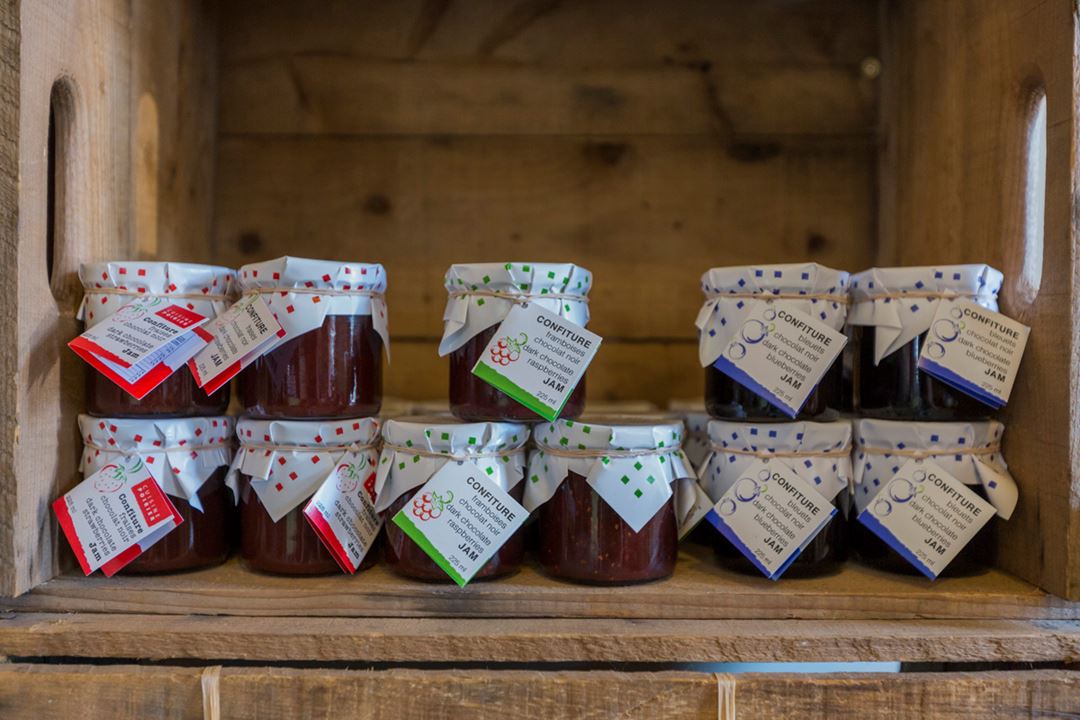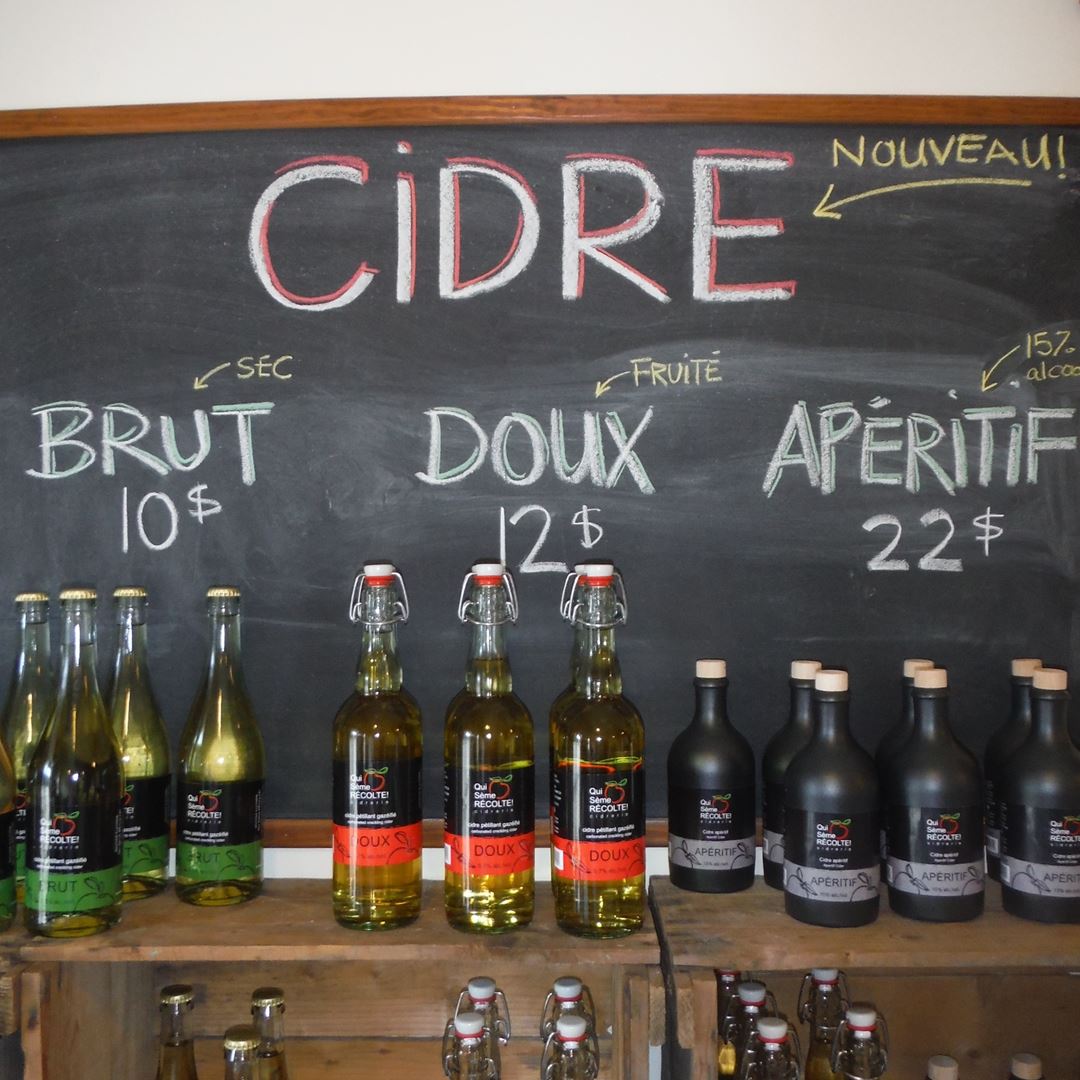 Adapted to families
Tasting
Picnic area
Qui sème récolte! is…
an orchard with 25 varieties of apples where you can now pick your own fruit with the family from mid-August to mid-October (integrated management means less pesticide)—ask for our schedule;
an artisanal cider house;
a maple grove with not just maple syrup but also butter, candy, sugar, pies and lots of other delightful products;
a vegetable oil production plant where canola, harvested from the farm, is processed without GMOs into a first cold press oil; 
a farm shop where you can find all of our products!
Cuisine Poirier brings you…
Various types of mayonnaise, without preservatives, available not only in our shop but in supermarkets across Quebec. 
Group tours are available upon reservation.
Schedule: Varies depending on the season. Pick your own: generally August to October, Saturdays. Shop: from maple sugar time to the Holiday Season.
Services
Schedule
Schedule: Monday to Friday : from 10am to 12am and from 1pm to 5pm; Saturday and Sunday : from 10am to 5pm