Cyclists will love riding throughout Lanaudière, whether on road bikes, mountain bikes or fat bikes.
Ready, set, cycle!
There are bike paths for families and more demanding road routes to satisfy serious cyclists. Winter sport enthusiasts will appreciate the fat bike trails and thrill seekers will love the mountain bike descents.
Bike routes for all
With over 500 km of road cycling routes, Lanaudière offers a wide range of options. Whether you choose to tour cities, ride alongside the St. Lawrence or explore the mountain trails, you'll find lots of attractions along the way. And there are countless accommodations if you wish to extend your stay.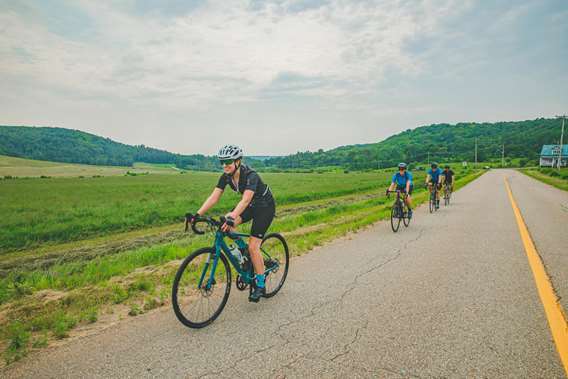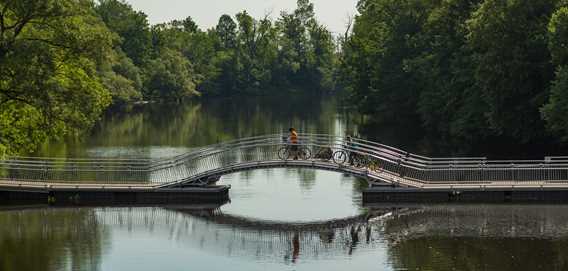 For all cyclists
Lanaudière abounds in bike paths. The Terrebonne and Mascouche areas have nearly 80 km of trails for the whole family. Joliette and the surrounding area have some 40 km of trails. Other bike paths are located further north, in the sectors of Saint-Côme, Rawdon and Saint-Donat.
bike paths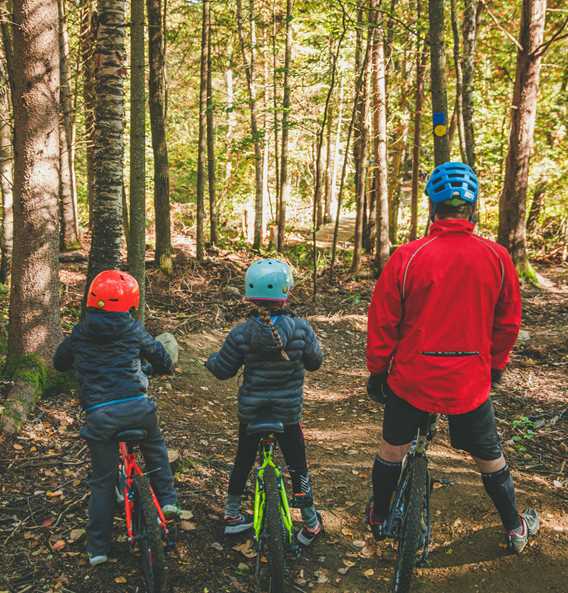 Mountain biking has becoming increasingly popular in Lanaudière in recent years. Equipment can be rented in many different places. You'll find a variety of mountain bike trails in the municipality of Saint-Côme, the Val Notre-Dame Abbey, Ski Montcalm and the Tournée des cantons, to name a few.
mountain bike