Family vacations in Lanaudière
Lanaudière offers so many possibilities for families to get together for some great outdoor fun
Get closer to those who mean the most to you
 Take some time out to spend with the family. Stay at a lodge, cozy cottage or campground with numerous activities, beaches, water sports, camp fires (and roasted marshmallows!), good laughs and memorable times. The region offers a wide range of vacation ideas for the whole family, including countless opportunities to have fun outdoors. Plan your summer vacation in the region today.
Enjoy summer at Auberge du Lac Taureau
With so much to do at the Auberge in summer, you won't have time to get bored! Enjoy a wide range of activities on the immense lake while admiring the long stretch of white sand beach. Whether you go hiking or ATV riding, play a game of tennis or treat yourself to a spa treatment, you'll be happy to top off your day with a delicious gastronomic meal.
Learn more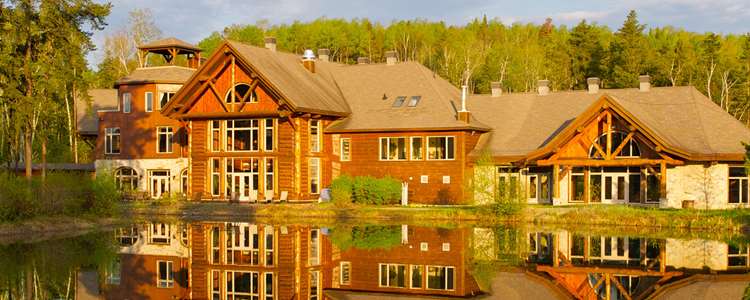 Offers and packages
Spending quality time with the family is even better with great packages and discounts!
See all our family offers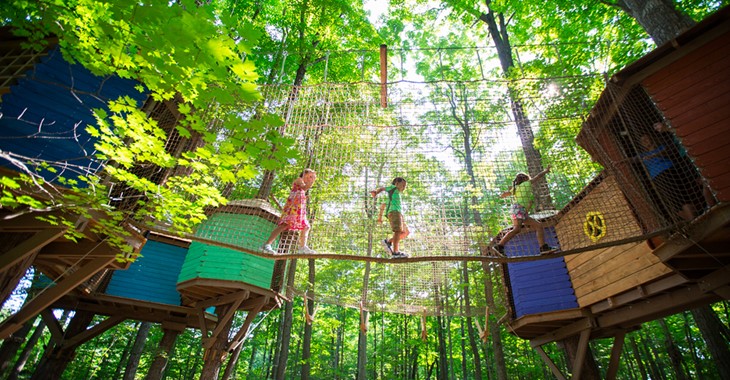 Arbre-en-Ciel Village
Arbraska
Fun for the whole family! Delight your children by bringing them to marvel at a village in the trees, right in the heart of nature. The Village Arbre-en-Ciel is made up of suspended houses connected by monkey bridges, games, slides and zip lines. While the children play safely on the ground ?? and move from one house to another, you can relax and enjoy the forest. An enriching family activity!
2 years old and under: Free
3 to 17 years old : $19
8 years and older: $8,50
Under 2 years old and over 65 years old: Free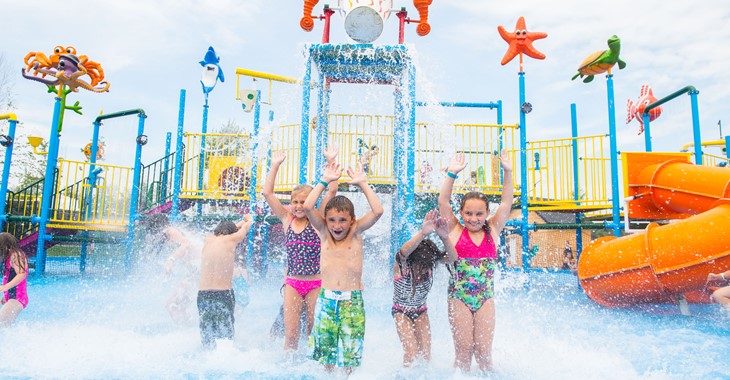 Enjoy Atlantide
CAMPING ATLANTIDE
Family day pass (for 2 adults and 2 children) access to the entire site including :
Haunted manor
Magic castle
Tree-to-tree course
Waves pool and tube course, etc.
$126.11 for the day, plus taxes Regular price $ 208,74 
From June 22 to September 3, 2019.
Find out where to have a good night's sleep
Lanaudière has a wealth of cottages, inns and cabins where you can drift off to sleep in a relaxing natural setting.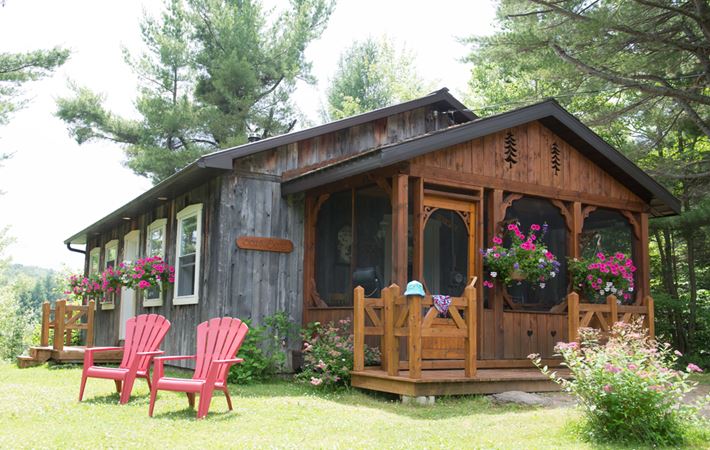 Discover more…
Lanaudière gives you so much more… check out our other themes to experience even more of the region.