Don't stay inside because the temperature drops. Head outdoors for some fun!
A time of festivals and carnivals
Quebeckers can take winter! Sub-zero temperatures, snow up to the knees, a tuque pulled down over our ears… making the most of winter is second nature to us. Whether it's 5 °C or -25 °C, we always find joy in being outdoors. There's nothing quite like a snowstorm to stir up our zest for life. That's why an abundance of winter festivals and carnivals awaits you here in Lanaudière!
The magic of the Christmas markets
To experience the magic of Christmases past and present, plan a visit to the Lanaudière Christmas markets. From Terrebonne to Joliette, with a stop in L'Assomption, come make your Holiday purchases in a warm, enchanting setting with a European flavour. Set up in cute and festive wood cottages, local artisans and producers offer original products. This year, come buy some unique gifts that will look really special under the tree.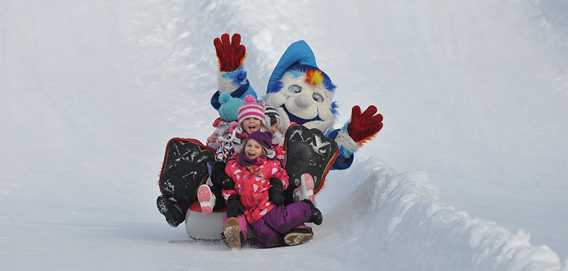 More enticing winter events for all
It takes more than freezing weather to keep us at home. Grab your tuque and come discover our many outdoor festivals. Children will love the ice sculptures at the Saint-Côme en glace festival, and you won't want to miss the Festi-glace in Joliette. In February, more excitement awaits you at the Feu et glace festival at Île Lebel park in Repentigny. With so much fun in store for all, there's never a dull moment in Lanaudière. Consult our events calendar so you won't miss a thing.
Events