Whatever the season, Lanaudière's hiking trails take you to the top of some magnificent mountains.
Over 650 km of marked trails to explore
Enjoy hiking, snowshoeing and cross-country skiing in spectacular scenery. Hike up mountains to the highest summits and take in the breathtaking views, or follow a cascading river trail.
Hiking trails for all
Winding through forests and alongside rivers and waterfalls, Lanaudière's hiking trails are blessed with stunning scenery. They offer something for everyone—from leisurely family hikes to challenging technical trails.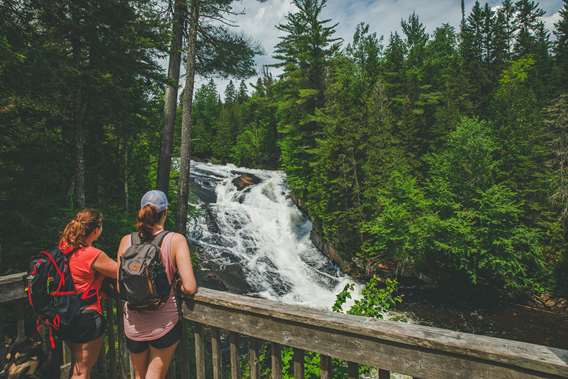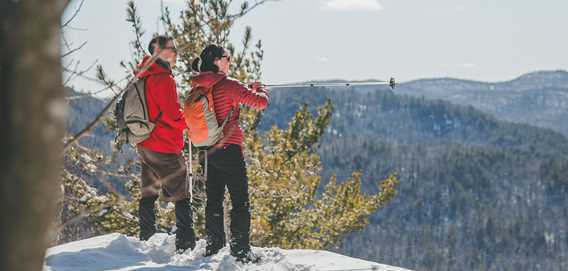 Hiking is winter
Put on your snowshoes or crampons to tackle the 500 km of snowshoe trails available in the area. Make your way to lookout points to take in the region's wintry vistas. There's something magical about walking along a snow-covered trail surrounded by trees frosted in fluffy white powder.
Learn more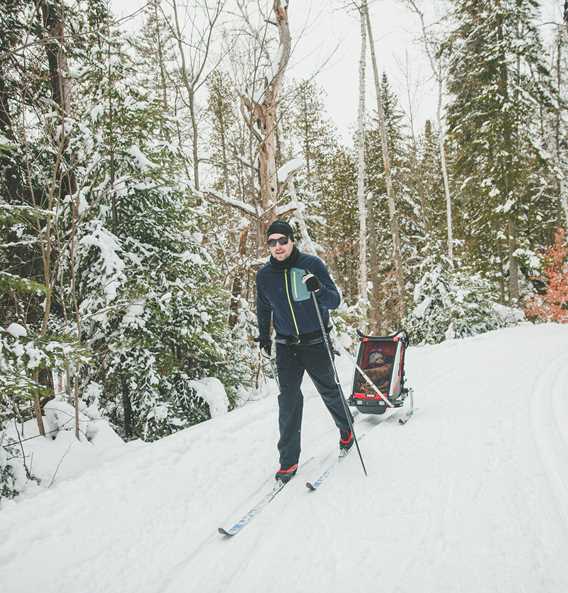 Lanaudière's forests invite exploration even in winter. There are countless places to snap on your skis in the region. Some places offer equipment rentals, groomed trails or backcountry trails in the woods.
Learn more