What's cooler than skating in an enchanting winter wonderland?
Lanaudière on ice
Come enjoy our 100% natural outdoor skating rinks! Experience Lanaudière's icy winter beauty on one of our numerous frozen rivers and lakes. You can even make your way on skates from one city to the next! Skating hand in hand has never been more fun. It's an ideal outing as a couple, with friends or with the kids.
9 km on a frozen river
The L'Assomption River in Joliette is the longest river skateway in all of Quebec—and the pride of the Lanaudois people. With a 3.4 km (7 km roundtrip) ice trail that meanders past Joliette, Saint-Charles-Borromée and Notre-Dame-des-Prairies, you can do almost anything—except go around in circles! Need to warm up? Make your way to one of the many restaurants and bistros within walking distance.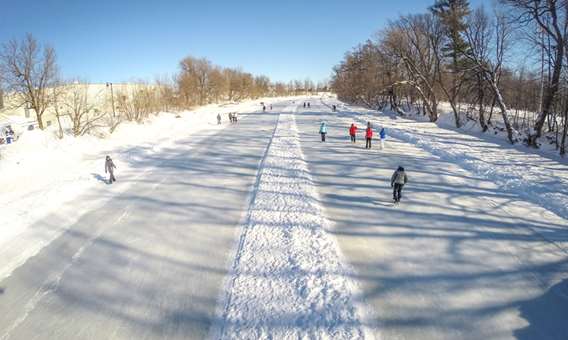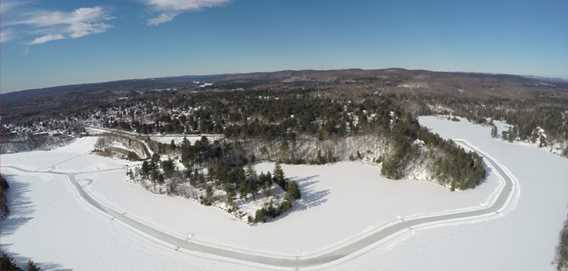 Ice rinks galore
Lace up your skates and glide into the past in Vieux-Terrebonne. As soon as Mother Nature allows it, the Île-des-Moulins lock is transformed into a magnificent natural ice rink. In the mood for an enchanting outing? Explore the one-kilometre forest skating trail next to Saint-Donat. The frozen waters of Rawdon and Saint-Alphonse-de-Rodriguez also serve up their share of icy fun. There's no shortage of skating opportunities in these parts!
Learn more