What's cooler than skating on an icy lake or river in an enchanting winter wonderland?
Skating in Lanaudière
Lanaudière's natural outdoor skating rinks are unbeatable! Experience the area's icy winter beauty on one of our numerous frozen rivers and lakes. You can even make your way on skates from one city to the next! Skating hand in hand has never been more fun. It makes an ideal outing as a couple, with friends or with the kids.
Skating on our lakes and rivers
The longest river skateway in all of Quebec is in Lanaudière—something we're really proud of! The skateway on the L'Assomption River meanders for many kilometres past Joliette, Saint-Charles-Borromée and Notre-Dame-des-Prairies. Rawdon Lake and the Île-des-Moulins lock in Vieux Terrebonne also have natural ice rinks that are well worth discovering in winter, as soon as weather permits.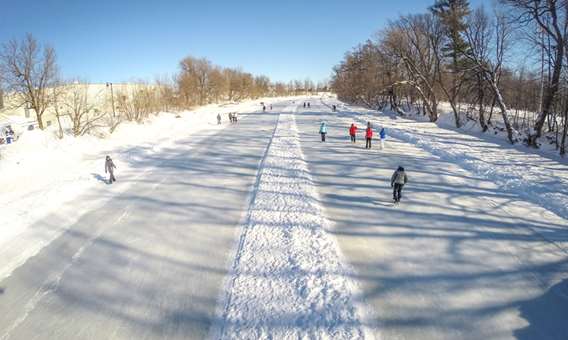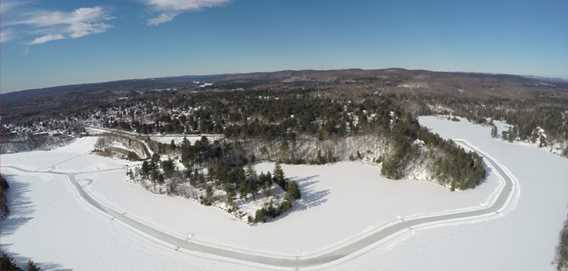 Skateways to discover
There are many icy trails where you can go skating in Lanaudière. Find some at Parc des Pionniers in Saint-Donat and Parc des Chutes-Dorwin in Rawdon. Urban areas also have natural ice rinks, including Parc de l'Étang du Grand-Coteau in Mascouche and Parc de l'Île-Lebel in Repentigny. Frosty fun for an enchanting outing!
Learn more