Treetop obstacle courses for all ages and skill levels await you at Arbraska Rawdon.
Aerial park and treetop thrills
Children and adults alike can gear up in helmet and harness for a fabulous trek in Arbraska's treetop courses. The more adventurous can take the via ferrata up to the top of Mont Pontbriand—a great way to try your hand at rock climbing.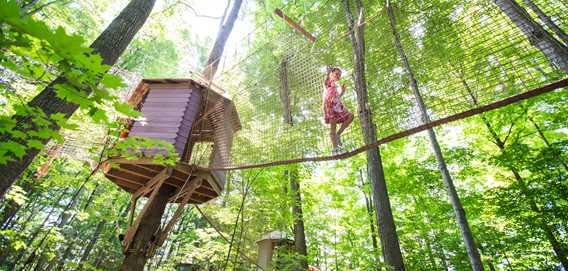 Prepare for an adventure!
Adults will enjoy trekking through the treetops or climbing the via ferrata. Kids will love exploring the colourful Arbre-en-ciel village featuring footbridges, tree houses, net walkways and mini ziplines. Course difficulty ranges from beginner to expert, so there's something for everyone!
Learn more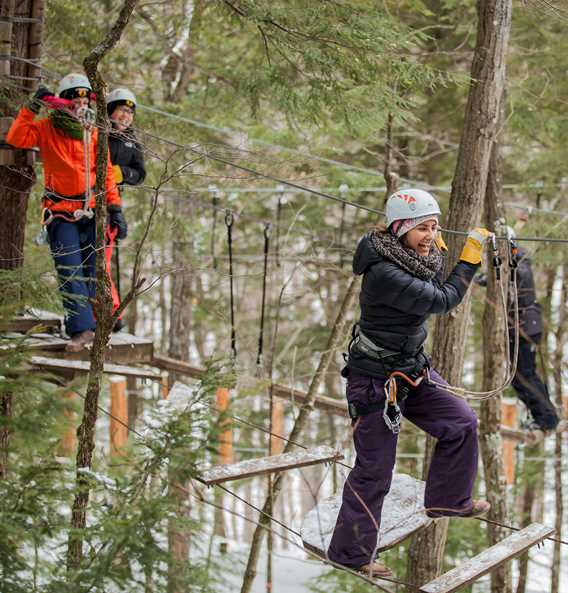 Plan your next team-building activity at Arbraska! Coworkers can compete by taking on challenges and solving puzzles with a certified guide.