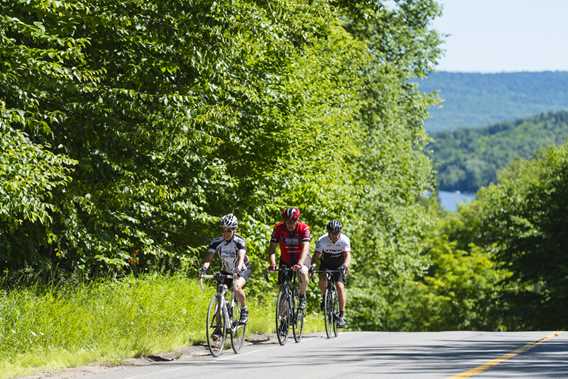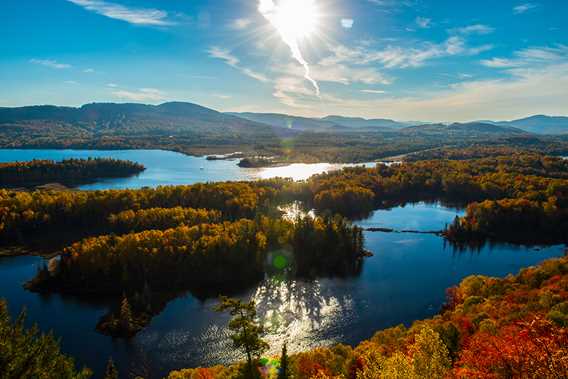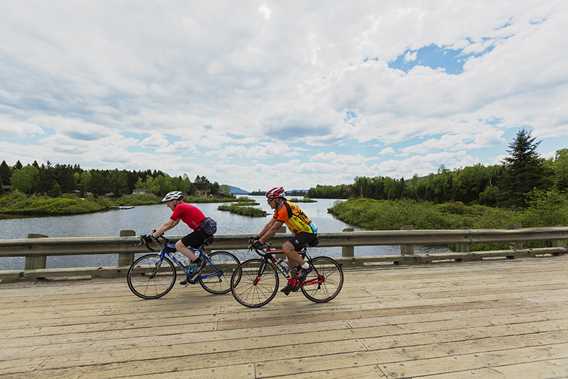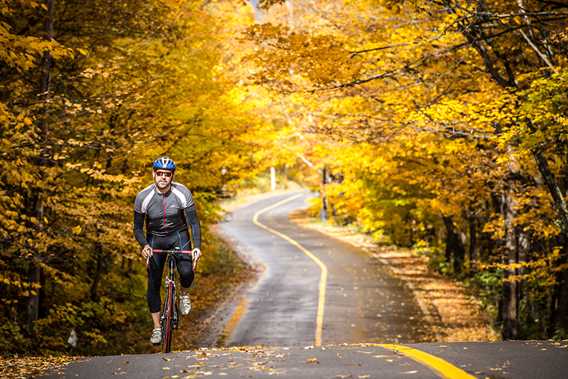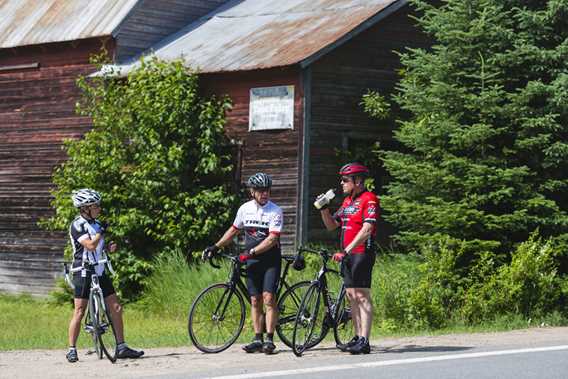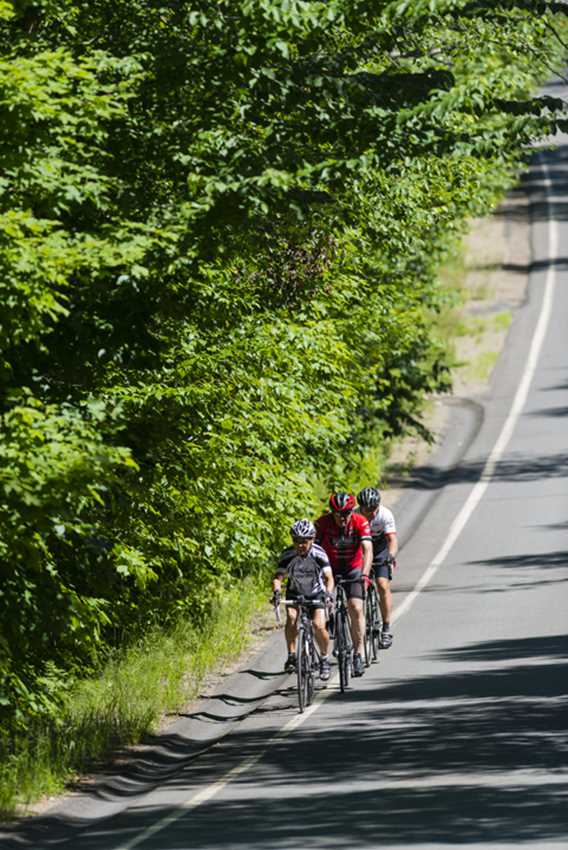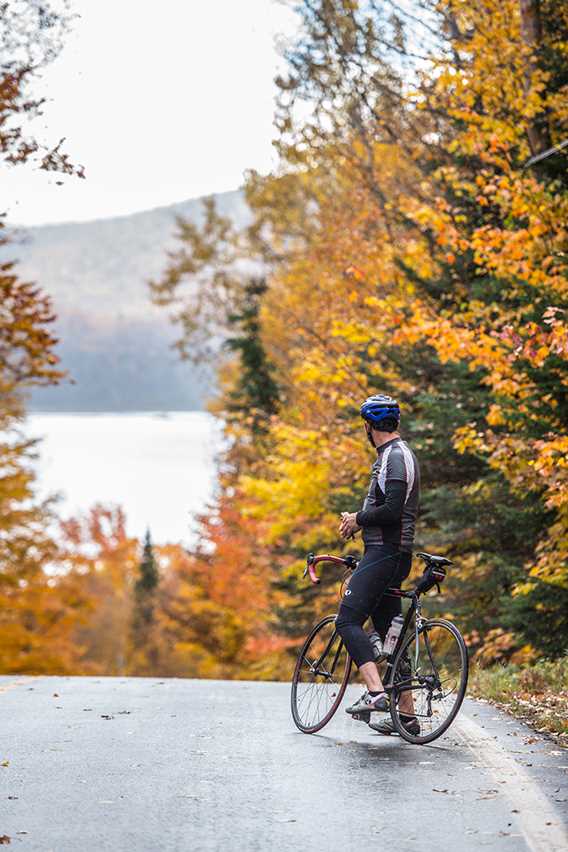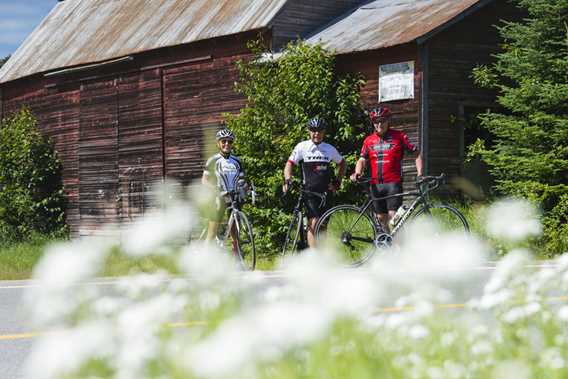 Tour of the two lakes
Lac Archambault and Lac Ouareau

Intermediate to difficult
65,8 km
2 h to 4 h
+ 611 m / - 613 m
The hilly, winding circuit that takes you around Saint-Donat's two lakes is a must for road cycling enthusiasts. Saint-Donat is a popular nature destination. This circuit serves up some magnificent views of the town's two major lakes, Archambault and Ouareau, and its breathtaking natural landscapes. Plus, the paved road is in great condition will suit all vigilant cyclists.
Note: For a shorter ride, you can loop around only one of the two lakes. The experience is just as enjoyable!
Note: A leg of this circuit is on Route 125, though a widened bike lane is available.
---
The proposed tours have been developed to the best of our knowledge. They are made up of bicycle paths separated from the traffic lanes or sections on the road according to their type. The choice of roads has been made to minimize exposure to motorized traffic. These sections do not necessarily have paved shoulders or signs for cyclists. We are not responsible for the condition of the roadway or the roads under construction. We rely on the cooperation of cyclists to respect the signs in place and ensure their safety. If you have any suggestions for bike tours, please send an email to info@lanaudiere.ca.
Informations
Difficulty
Intermediate to difficult
Particularities
Points of views, mountainous route