Biking
Discover road cycling routes and suggested itineraries or explore our mountain bike trails
Whether you're looking for the best road cycling routes, wooded mountain bike trails, bike paths to explore Lanaudière with the whole family or inspiration to plan a ride in the region's most beautiful areas, our suggestions are what you need.
BIKE PATHS
Use our suggested itineraries to help you plan your next ride along the various bike paths in Lanaudière, whether in Terrebonne, Mascouche, Joliette or Saint-Donat.
See bike paths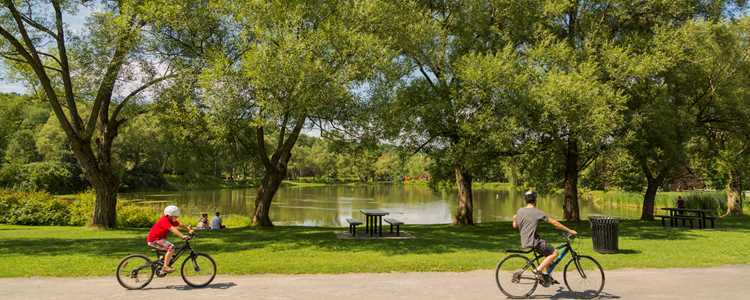 Mountain bike trails
The high country of the region is great for mountain biking. Whether you prefer downhill or cross-country biking, you'll find numerous kilometres of trails in the heart of nature. There is a wide range of single and double track trails for all levels of rider ability.
See mountain bike trails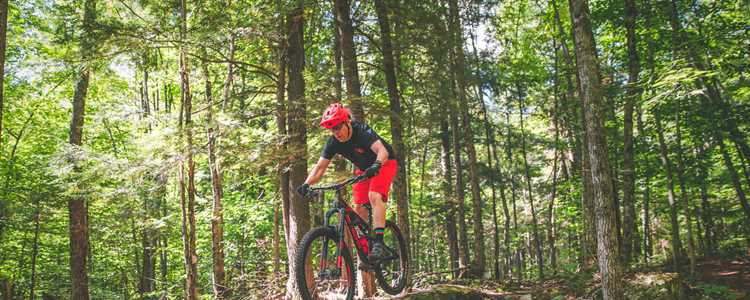 ROAD CYCLING ROUTES
We have a multitude of suggested itineraries for road cycling enthusiasts, with varying levels of difficulty and climbs. Choose from among city circuits, or routes that take you alongside the St. Lawrence River or mountain trails.
See road cycling routes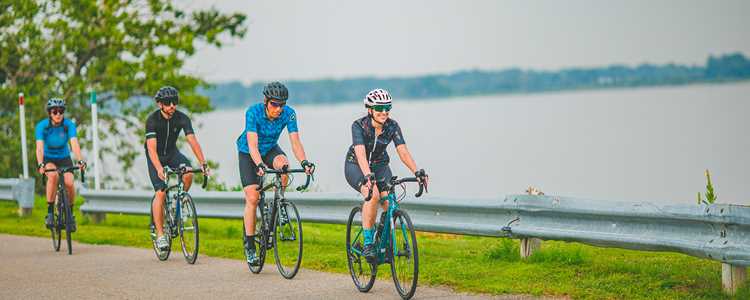 The proposed tours have been developed to the best of our knowledge. They are made up of bicycle paths separated from the traffic lanes or sections on the road according to their type. The choice of roads has been made to minimize exposure to motorized traffic. These sections do not necessarily have paved shoulders or signs for cyclists. We are not responsible for the condition of the roadway or the roads under construction. We rely on the cooperation of cyclists to respect the signs in place and ensure their safety. If you have any suggestions for bike tours, please send an email to info@lanaudiere.ca.