We cherish our memories and good times, which is why our traditions are here to stay
Keepers of tradition
While firmly rooted in modern times, the Lanaudois people have long memories and tradition is in our blood. Wherever you travel, you're sure to see someone strum a guitar, play the spoons or tap their feet to the sounds of traditional music. Lanaudière celebrates its past in the present, to ensure we never forget it. The countless festivals throughout the year are there to remind us!
Louis-Cyr, strongman who made his home in Lanaudière
Did you know the strongest man of all time made his home in Lanaudière? Even 150 years after his birth, many of Louis Cyr's exploits have never been equalled. To learn more about his life, head to Saint-Jean-de-Matha where the Maison Louis-Cyr is definitely worth a visit. Through an interactive tour that lets you compare your physique and strength against his, you'll discover the fascinating world of a man with Hercules-like strength.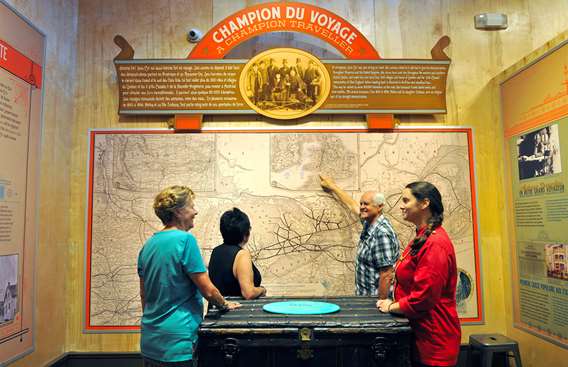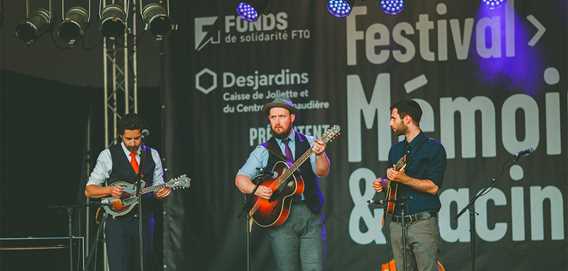 We're traditional, and proud of it
We love traditions! Did you know that Saint-Côme is the cradle of Quebec traditional music? Many traditional music groups who reached international fame came from here. No wonder they tap their feet throughout the town and music venues are so popular. At the end of July, downtown Joliette and the parks of Saint-Charles-Borromée celebrate traditional arts during the very popular Mémoire et Racines festival. Here, any occasion is an excuse to get up and dance!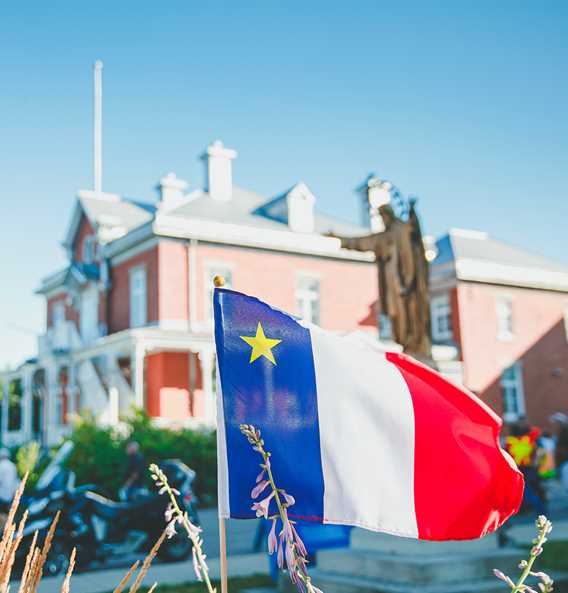 Arrowhead sash and the flying canoe legend
Did you know that weaving arrowhead sashes was a craft unique to Quebec and that L'Assomption was where it first began? Woven by hand with patterns of lightning bolts and flames, it was the region's mark of distinction. Long ago, sashes were tied at the waists of men who travelled by canoe to trade fur. Did these men make a pact with the devil to make their canoe fly so they could visit their sweethearts? Ask the Lanaudois people about it. You're sure to find someone eager to tell you about the ancient French Canadian legend of the flying canoe.