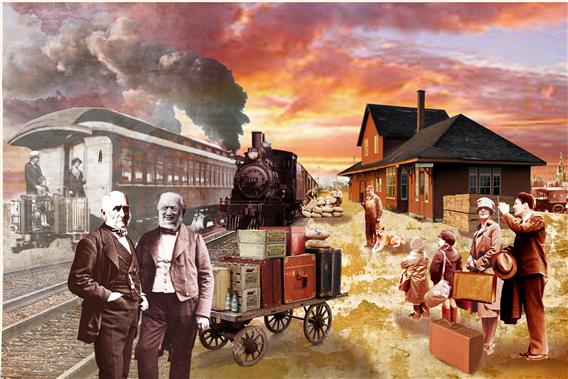 Far from being a dormitory suburb, L'Épiphanie has a character that is both town and country. As an environmental leader in the region, it strives to create superior living conditions and beautify its environment so that residents can, as its motto says, "live under a lucky star." Winter or summer, L'Épiphanie is the perfect place to get away and relax. During the warmer months, the Parc du Barrage is the venue for the Chasse-galerie canoe tour, with the annual Festival Chasse-galerie being held in July.

For more than 20 years, this 7.5 km circuit on the L'Achigan River, with its magnificent multi-species spawning grounds and diverse birdlife, has attracted numerous enthusiasts of canoeing, kayaking and pedal boating. There are many other great attractions during the summer, including sport fishing and the L'Épiphanie Golf Club. Winter brings more major activities, including the world-famous dog-sledding competition, the Lanaudière International, in late January. And throughout the snowy season, there's excellent cross-country skiing on the trails of the "Chez Ti-Jean" ski centre.
The cultural side is not neglected, and L'Épiphanie's art galleries and antique shops offer treasures that should not be missed at any time of the year.