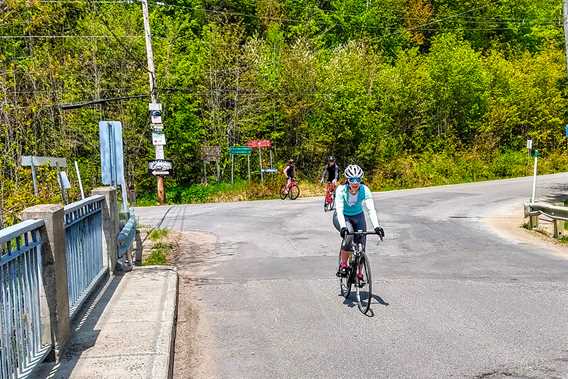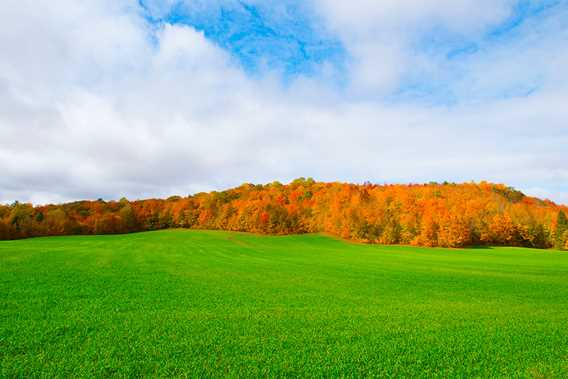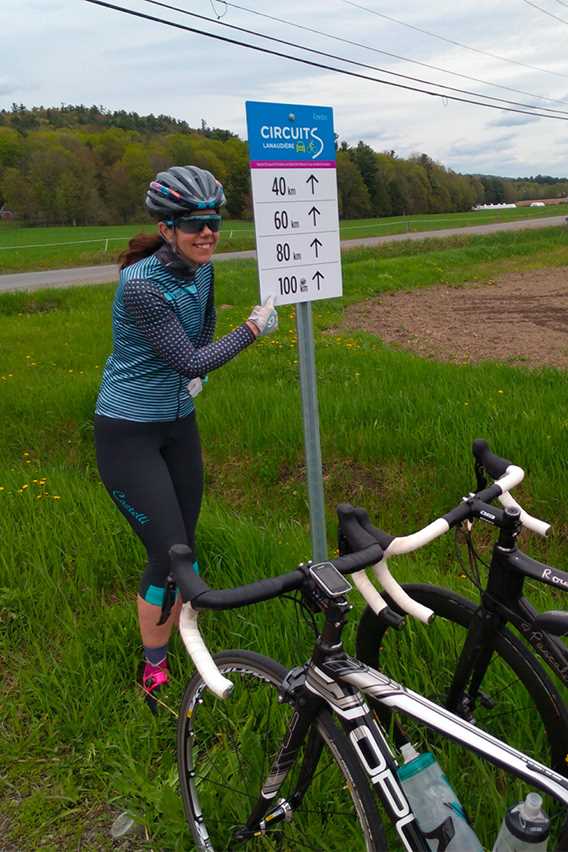 Lanaudière bike routes
From the foothills to the mountains, there's something for everyone

Rawdon / Saint-Liguori / Saint-Ambroise-de-Kildare / Sainte-Mélanie / Sainte-Béatrix / Saint-Jean-de-Matha
Easy to difficult
40, 60, 80 or 100 km
1 h 30 to 4 h
+243/-243 m to +949/-949 m
The Lanaudière circuits take you through several municipalities surrounded by beautiful scenery. Whether you're a cycling enthusiast looking for a challenge or simply a leisurely excursion, these marked circuits are sure to please.
The circuit shown below corresponds to the purple circuit and displays distances of 40, 60, 80 and 100 kilometers. It will get you through some municipalities of the region on Lanaudière's bike routes. Beautiful scenery awaits at every turn, from farmlands to mountainous areas. For a longer excursion, cyclists can prolong their route, reaching up to 100 km.
The 40 and 60 km loops are ideal for a small afternoon excursion. To prolong the fun, you can visit one of the agritourism businesses along the way. The 60 and 80 km circuits will give you quite the workout, rewarding you with spectacular mountain-top views.
The four circuits are well maintained and marked, encouraging right turns for your safety. They are therefore one-way paths: make sure you follow the direction of the arrows to benefit from the signposts.
To discover the other Circuits Lanaudière (orange, yellow and green circuits), it's right here. 
Informations
Distance
40, 60, 80 or 100 km
Difficulty
Easy to difficult
Particularities
Marked one-way routes