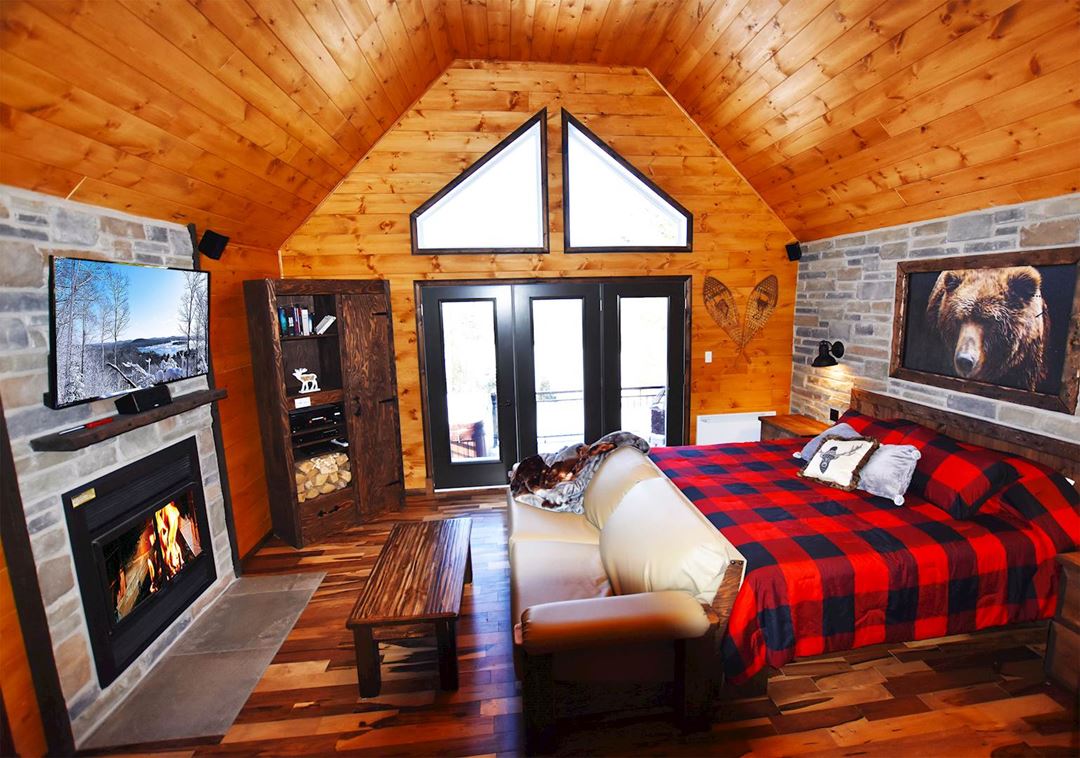 Chalets Évasion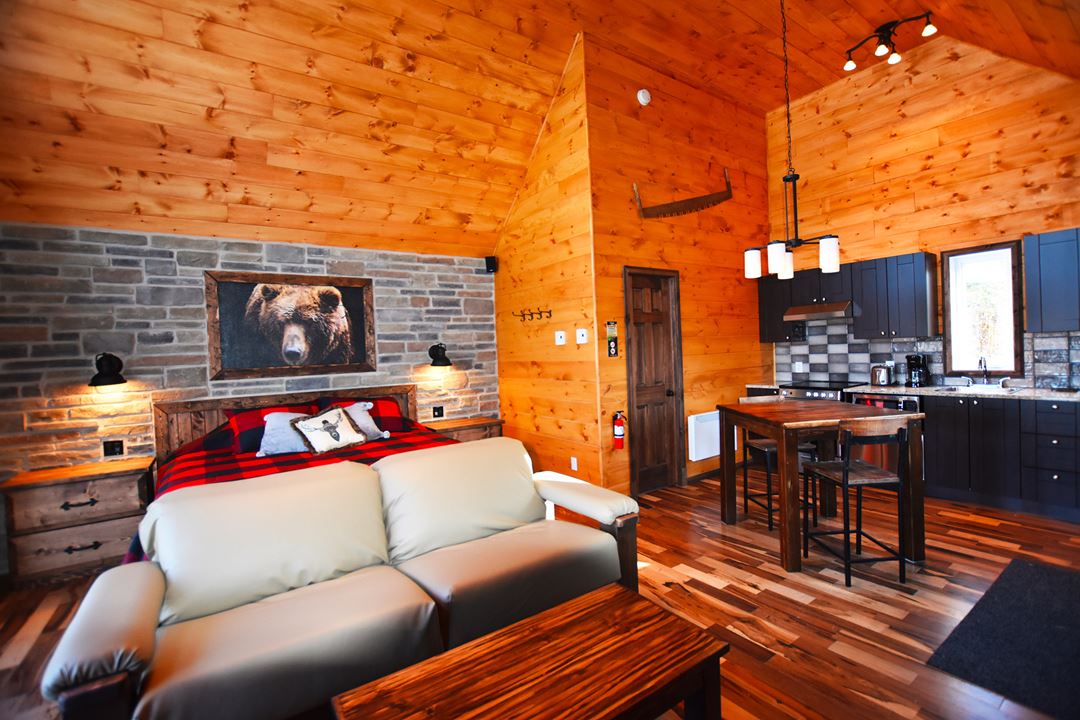 Chalets Évasion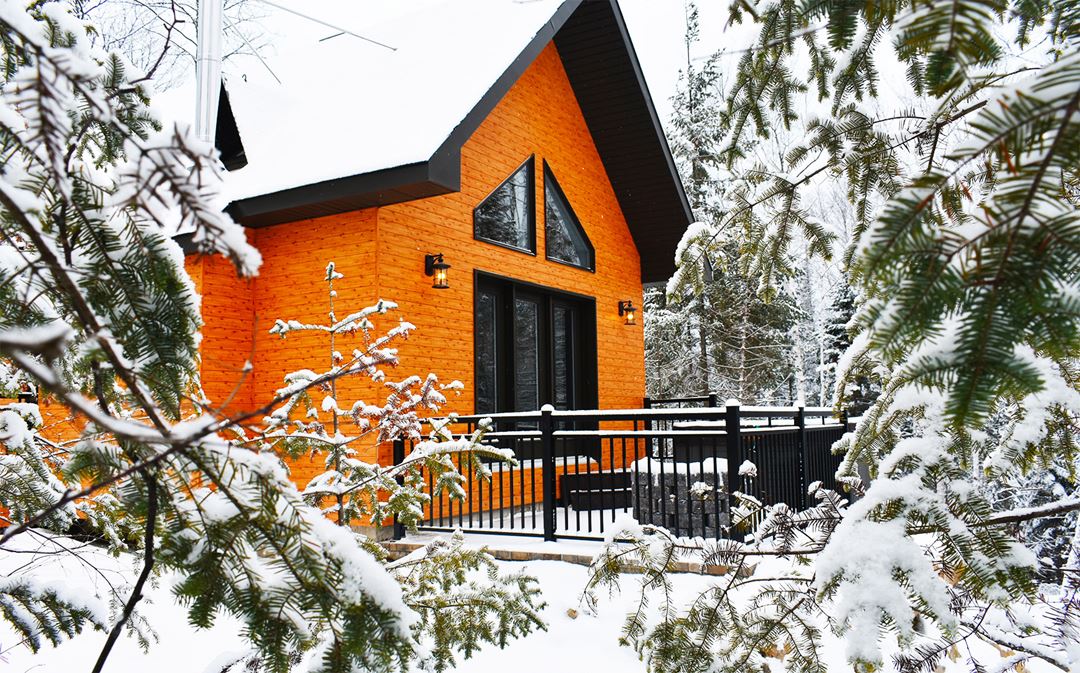 Chalets Évasion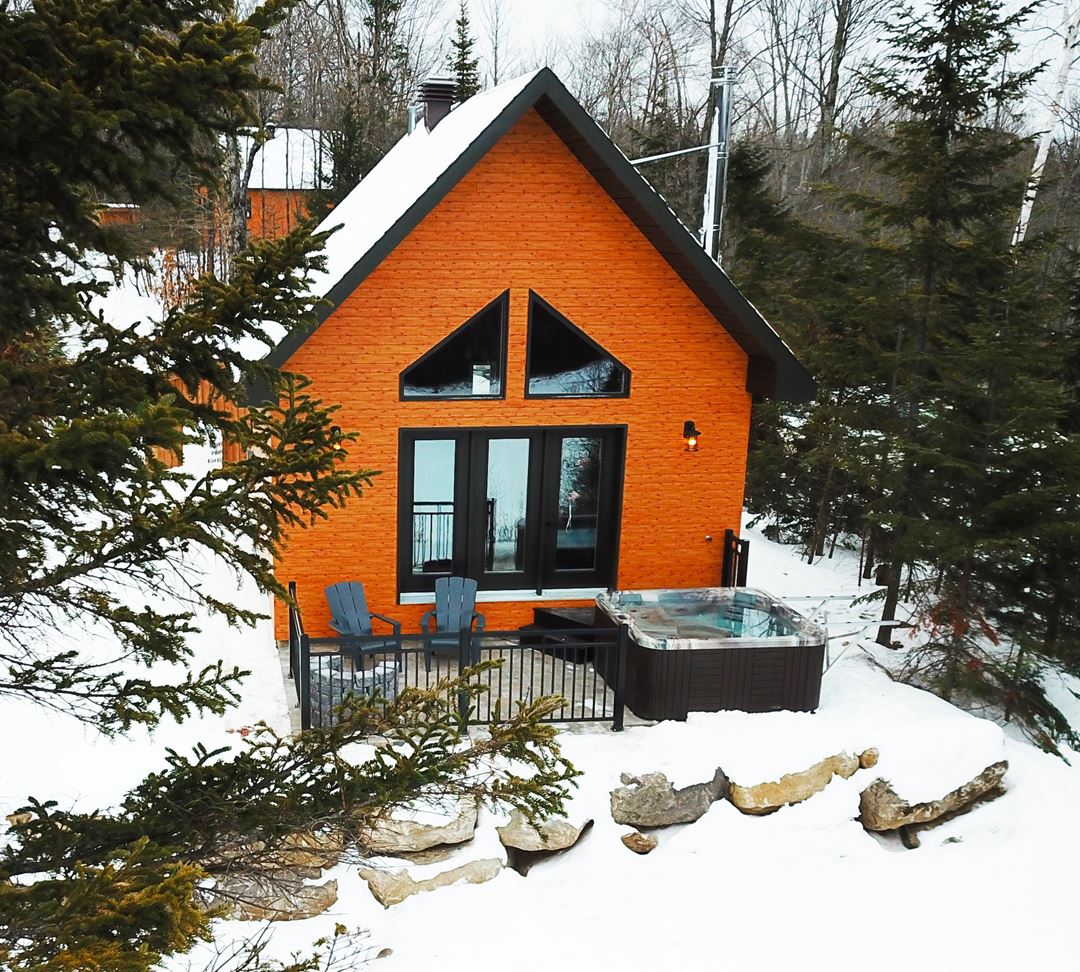 Chalets Évasion
Chalets Évasion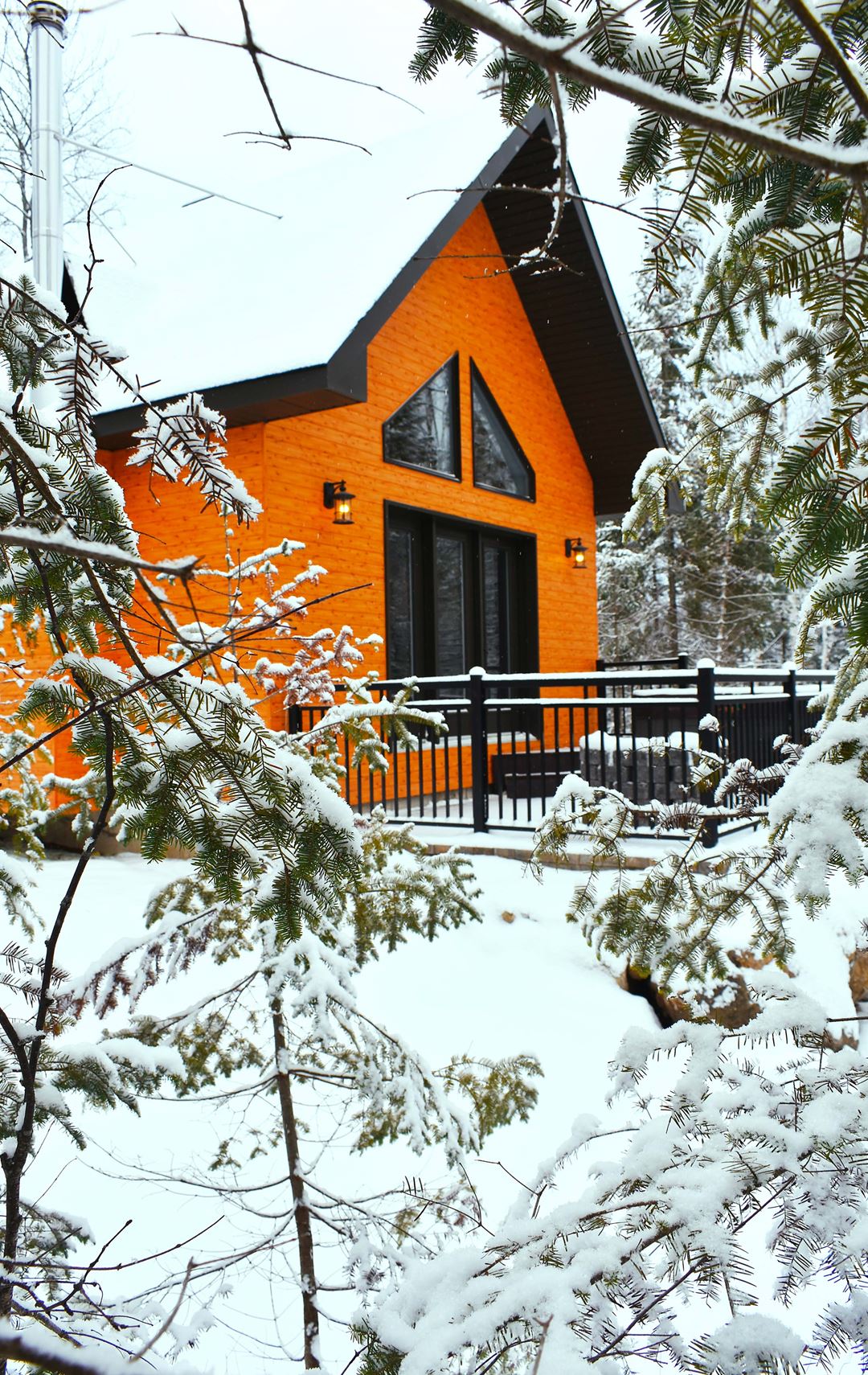 Chalets Évasion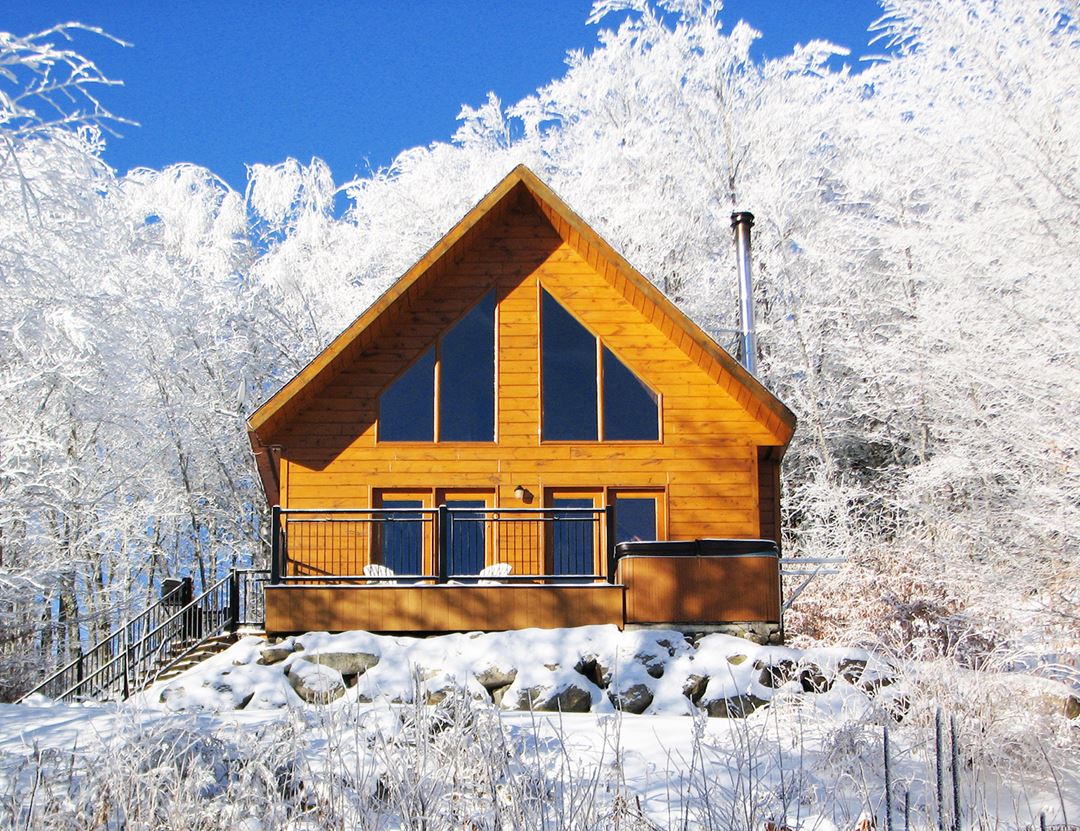 Chalets évasion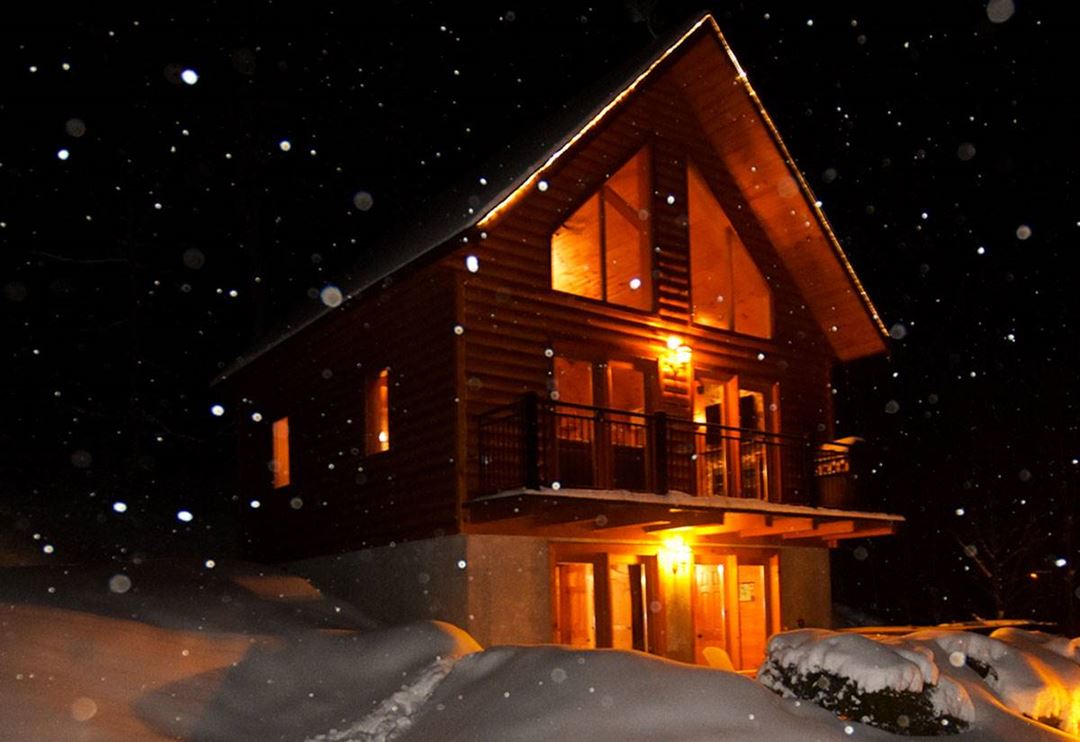 Chalets Évasion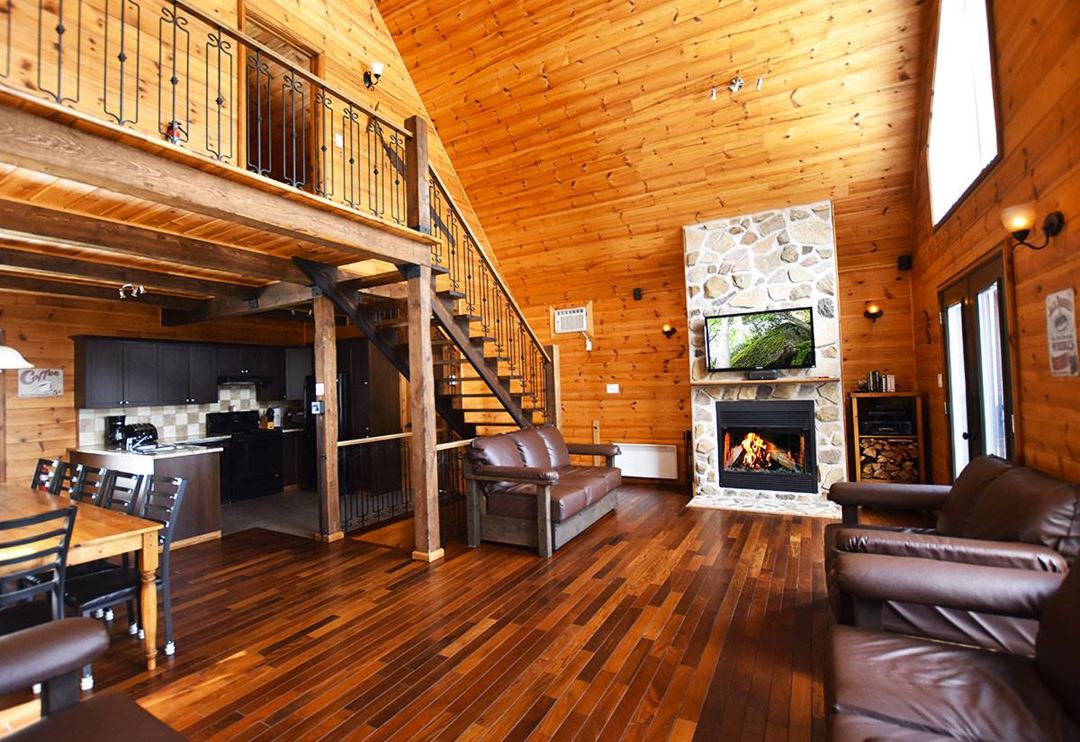 Chalets évasion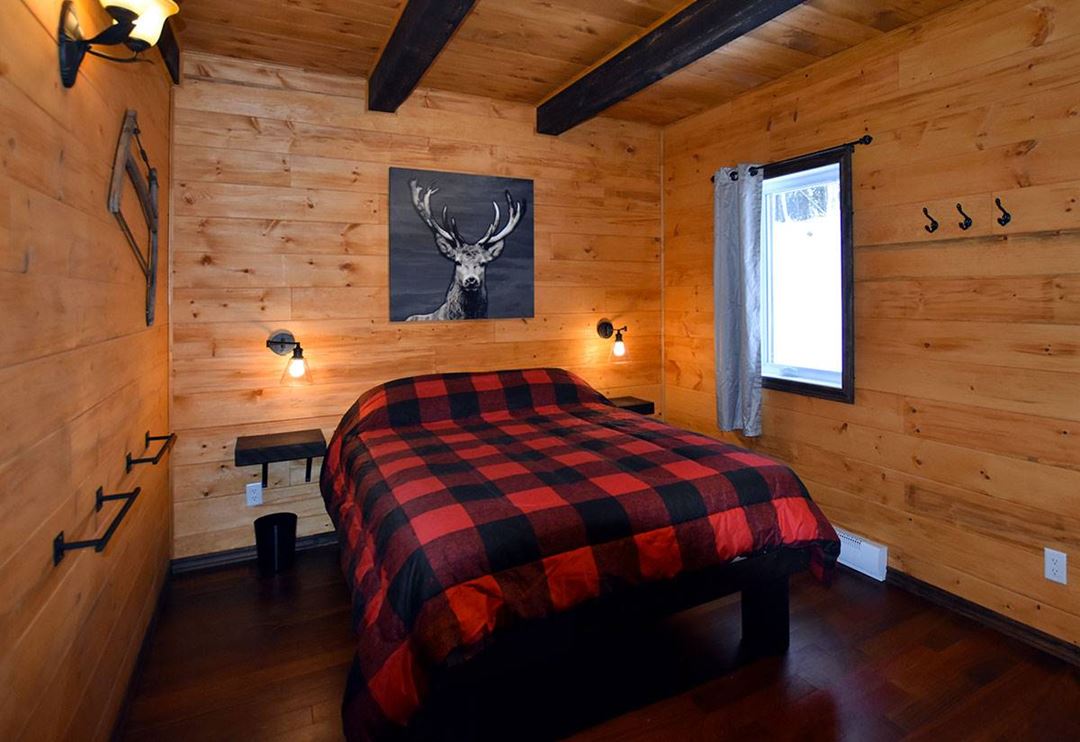 Chalets évasion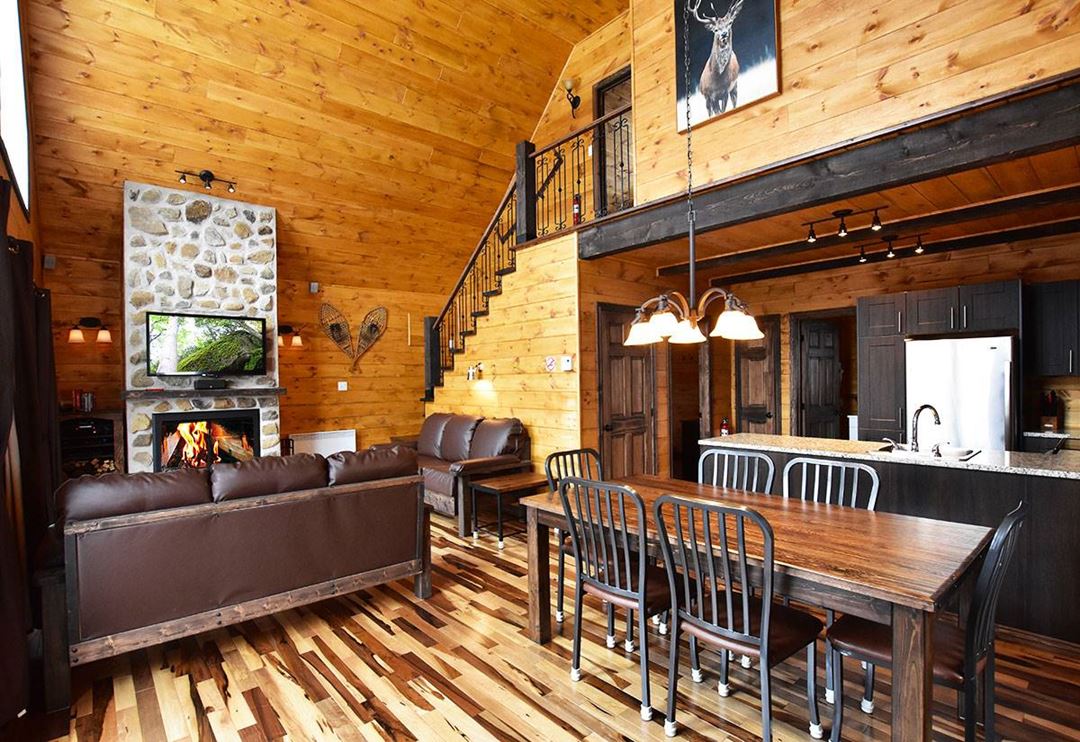 Chalets Évasion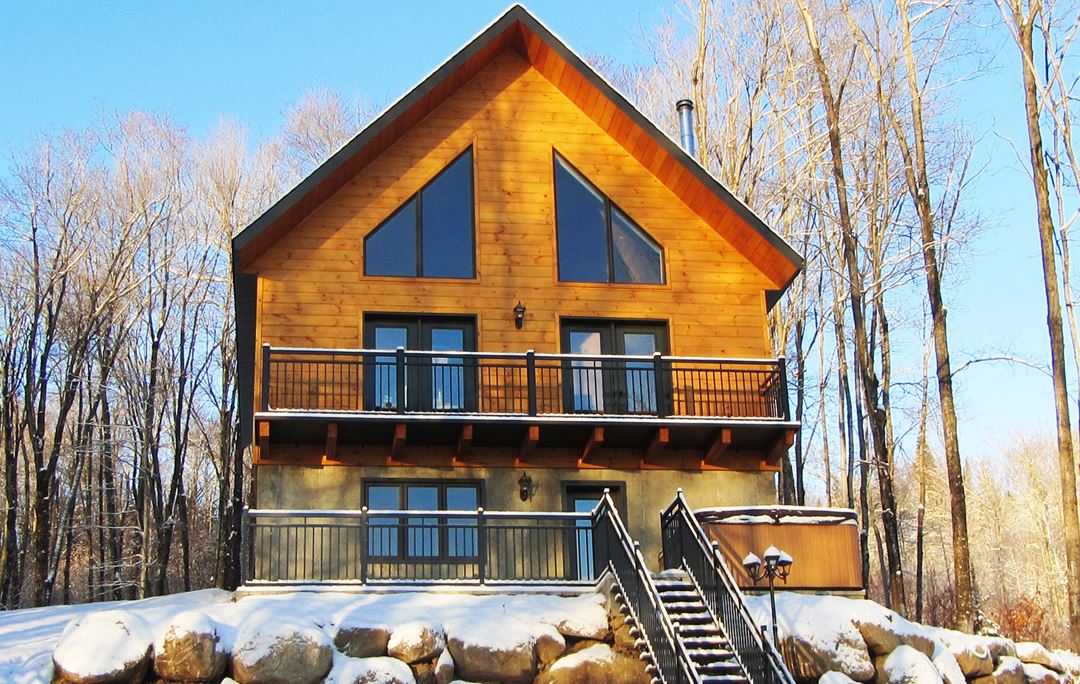 Chalets Évasion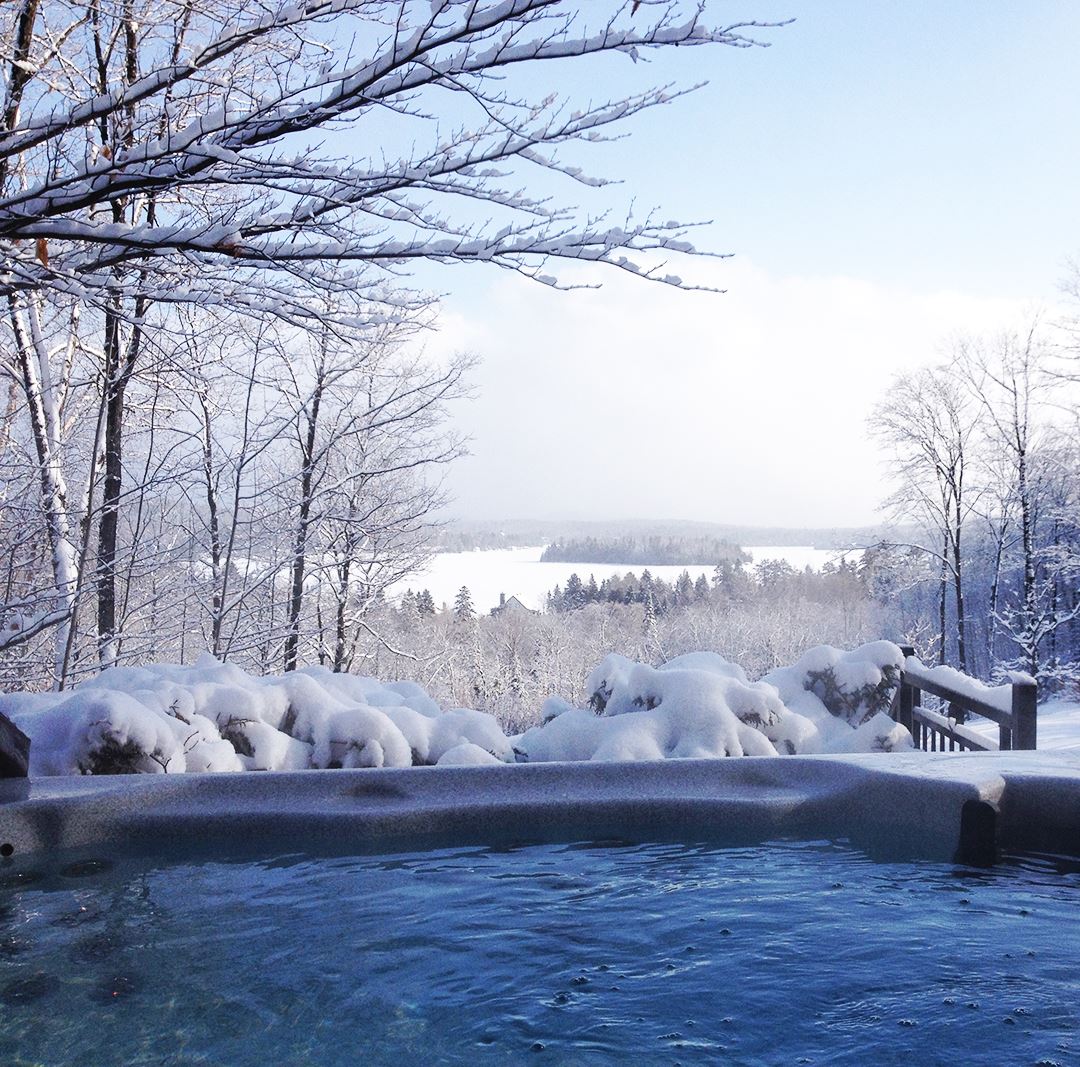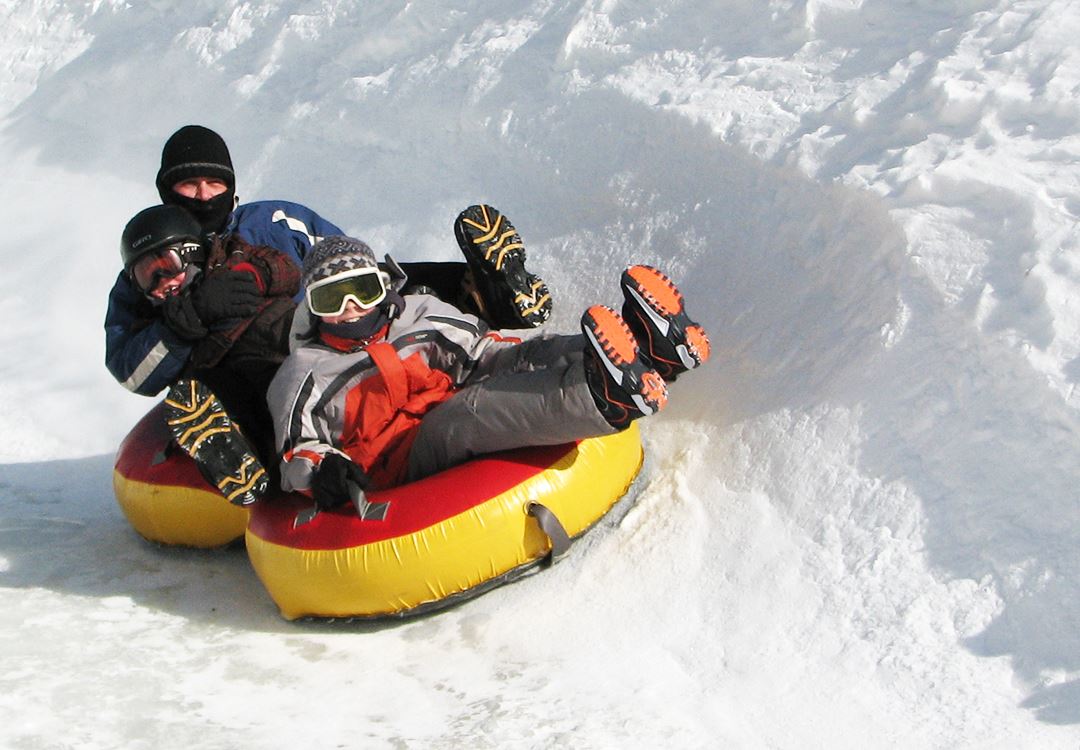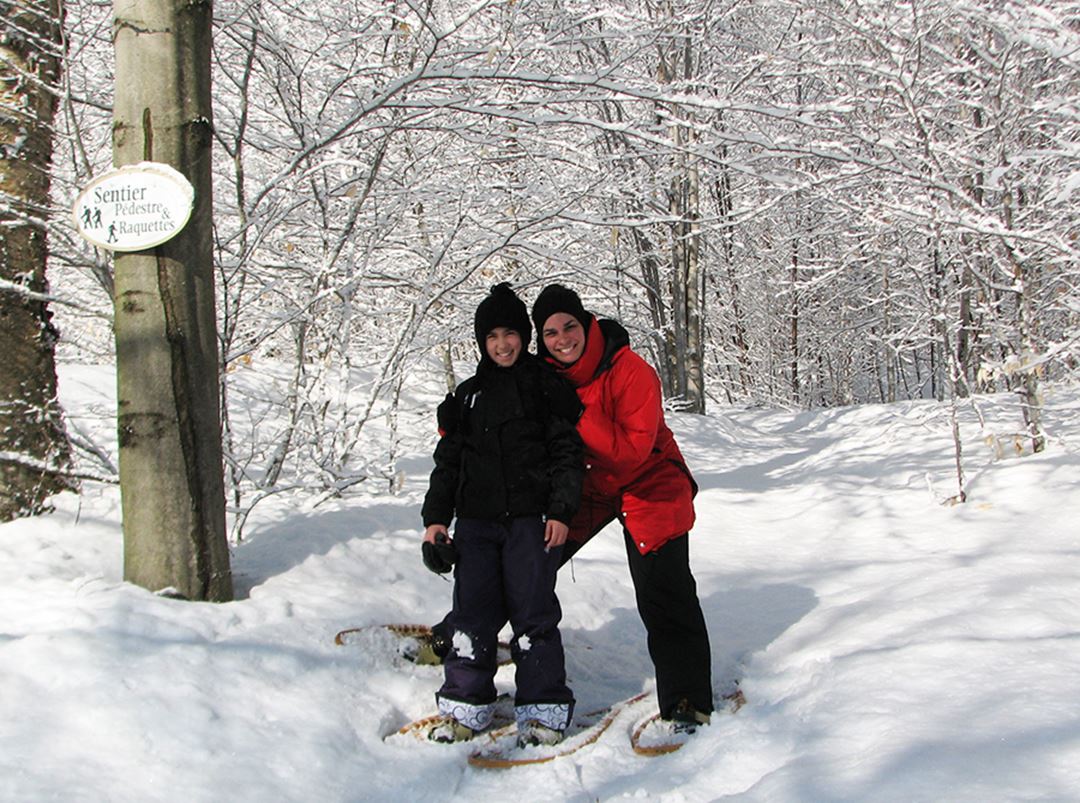 Located in nature
Adapted to families
Hot tub
10 cottages with room for 2 to 12 persons, each fully equipped with a spa, fireplace, gazebo, home theater, full kitchen, air conditioning and bedding. 
Located just 75 minutes from Montreal, Chalets Évasion invites you for a memorable getaway at their mountainside location. Nestled in the forest, our cottages offer a panoramic view of the magnificent Lac des Îles. Relax in the spa, taking in the fine view in an intimate setting.
Free activities all year round!
Summer activities: in-ground and heated pool, water games, children's park, lakeside terrace, pedal boats, kayaks, rowboats. A pontoon for rent will allow you to discover the Lac des Îles. 
Winter activities: tube slides, snowshoeing and ice skating on the lake.
Quad/ATV and snowmobile enthusiasts can easily reach the trails from the cottage. 
Services
Activities
Beach
Outdoor pool
Waterway
Skating rink
Golf
Hiking
Snowshoeing trails
Snowmobile's trails
Wildlife observation
Spa
Gym
Cross-country skiing
Boating equipment rentals
Snow tubing
Services in units
Air Conditioning
Internet/WIFI access
DVD player
Fireplace
Microwave oven
Kitchenette
Wifi in units
Offered services
Washer / Dryer
Wood
Outdoor parking
Wifi access
Belvedere
Bedding included
Cottages - informations
No smoking
Unit capacity: 2 à 12
Maximum price: $377
Minimum price: $110
Number of cottages: 7
Deals and packages
Package for lovers
Stay overnight in one of our cozy wooden cottages equipped with a private spa and fireplace in the heart of the mountains and get 25% off the 3rd night. Free activities onsite!
From $118/night, plus taxes
Valid from January 13 to June 18, 2020. Upon reservation only


Enjoy this offer

Partner Website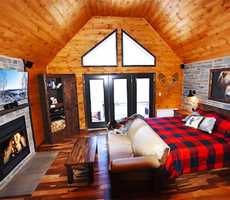 Cozy cabin and free activities
Weekend stay including 2 nights in a cozy log cabin
Private spa and scenic lake view
Fireplace
Tubes sliding and snowshoeing free
Price per family, taxes extra, valid for the chalet Le Colibri, le Cardinal, le Huard and le Héron.  From January 3 to March 2020.
Enjoy this offer

Partner Website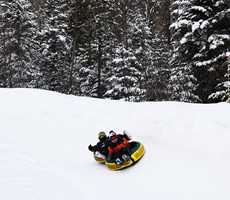 Life in the nature!
2 nights on weekdays (Sunday to Thursday)
Private spa with lake view and wood burning fireplace
Tube sliding and snowshoeing (equipment included)
Price per night, taxes extra and reservation required, valid from January 3 to March 29, 2020.
Enjoy this offer

Partner Website