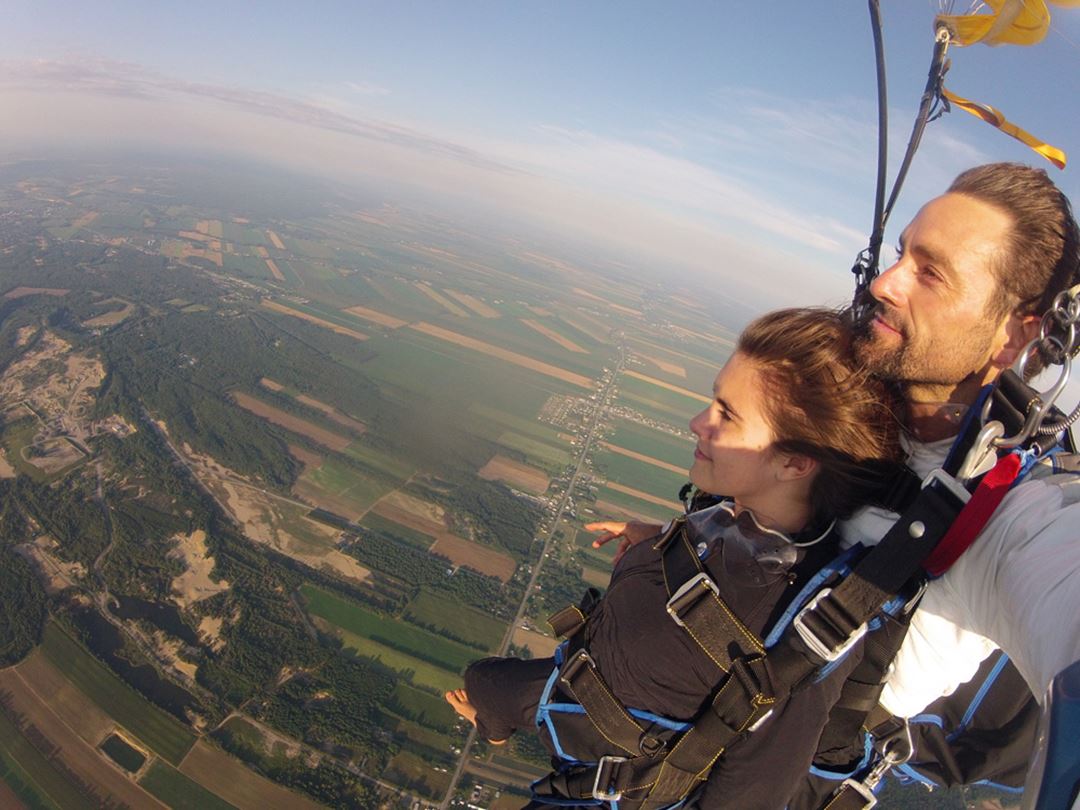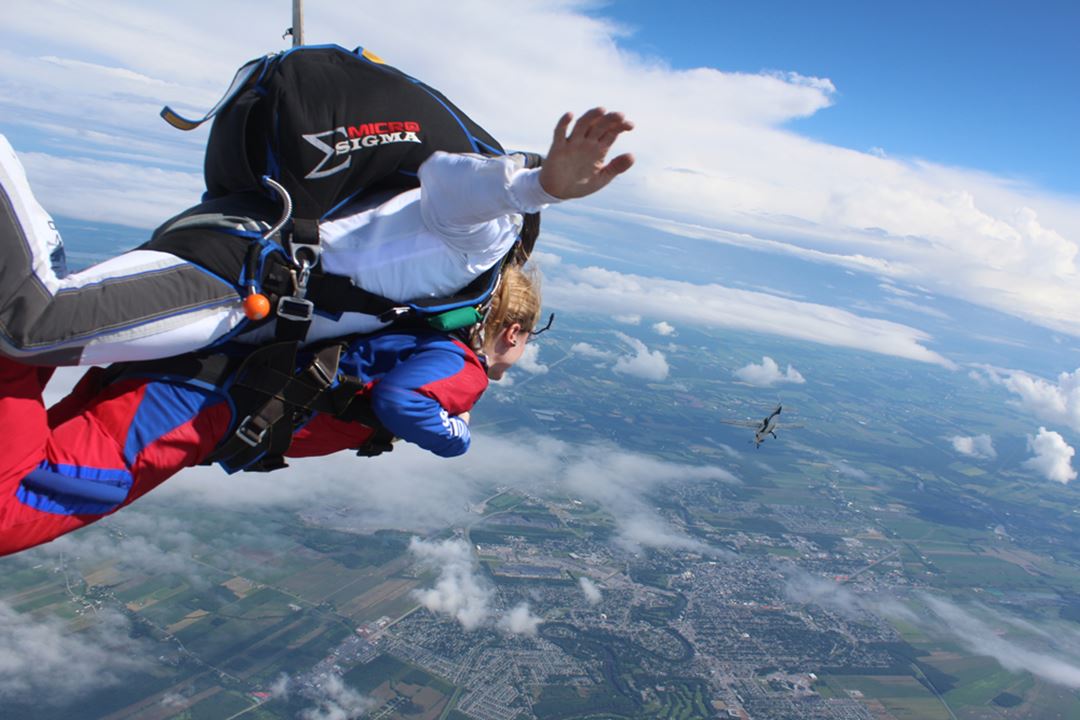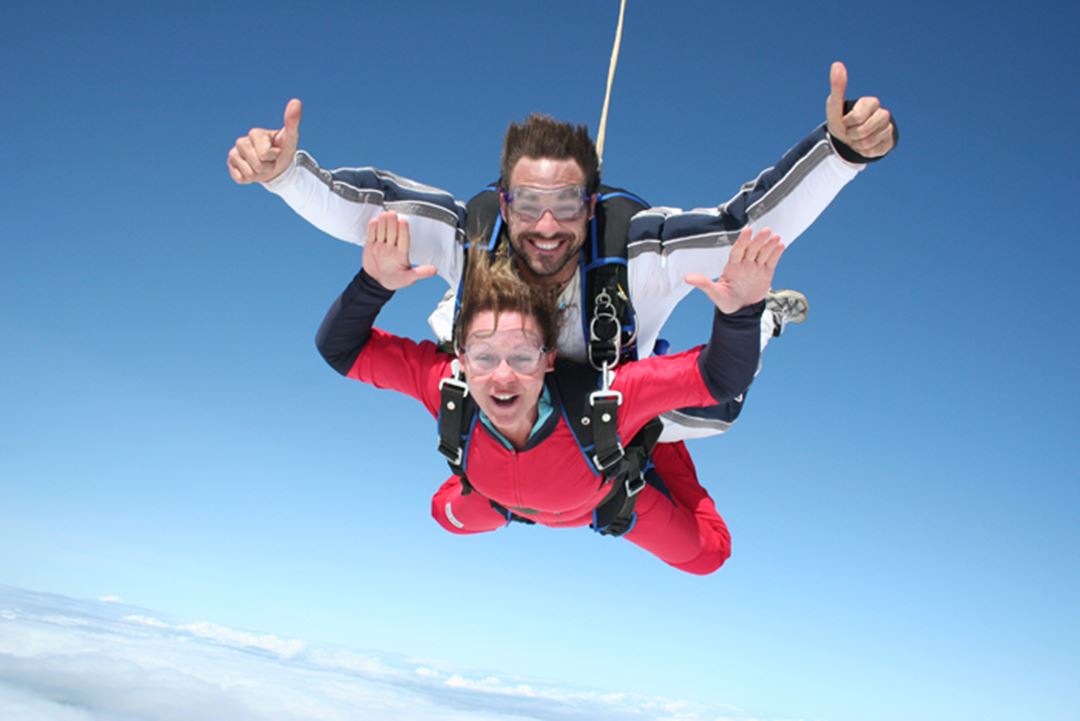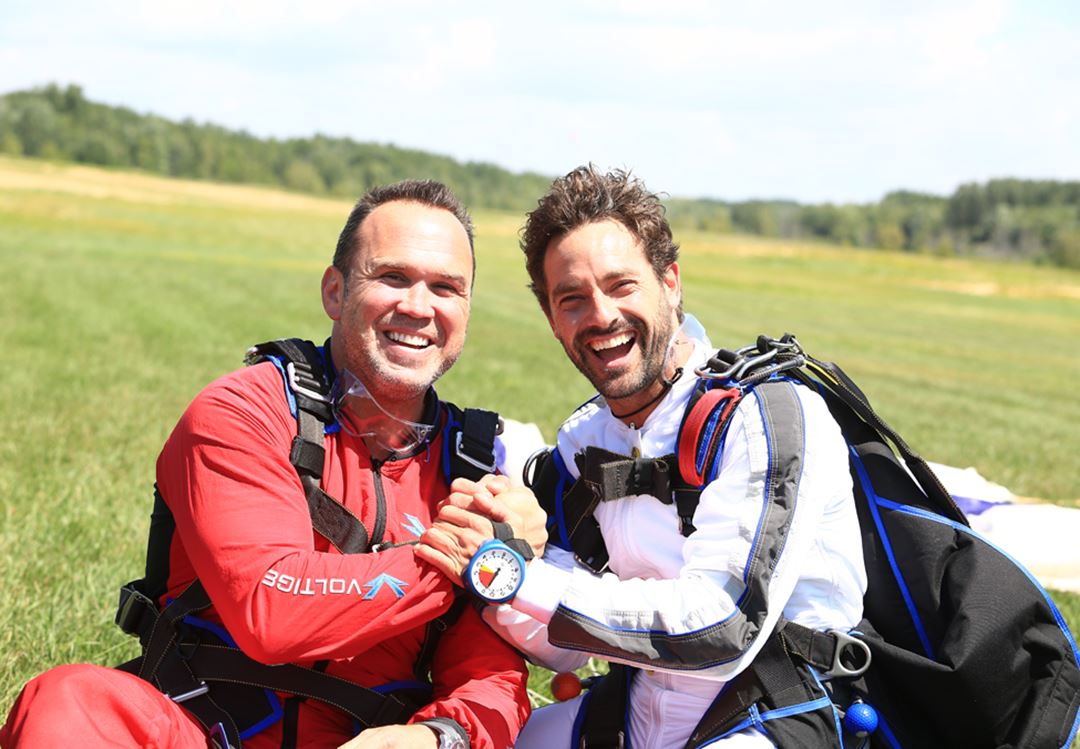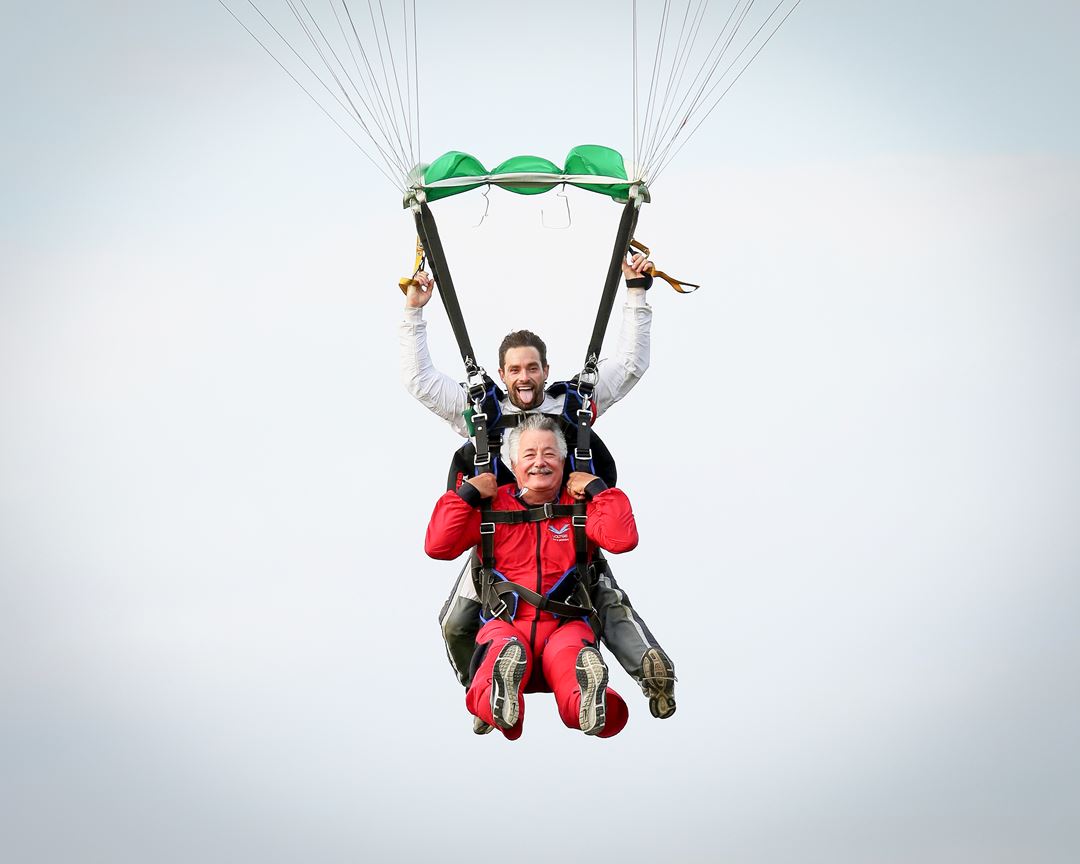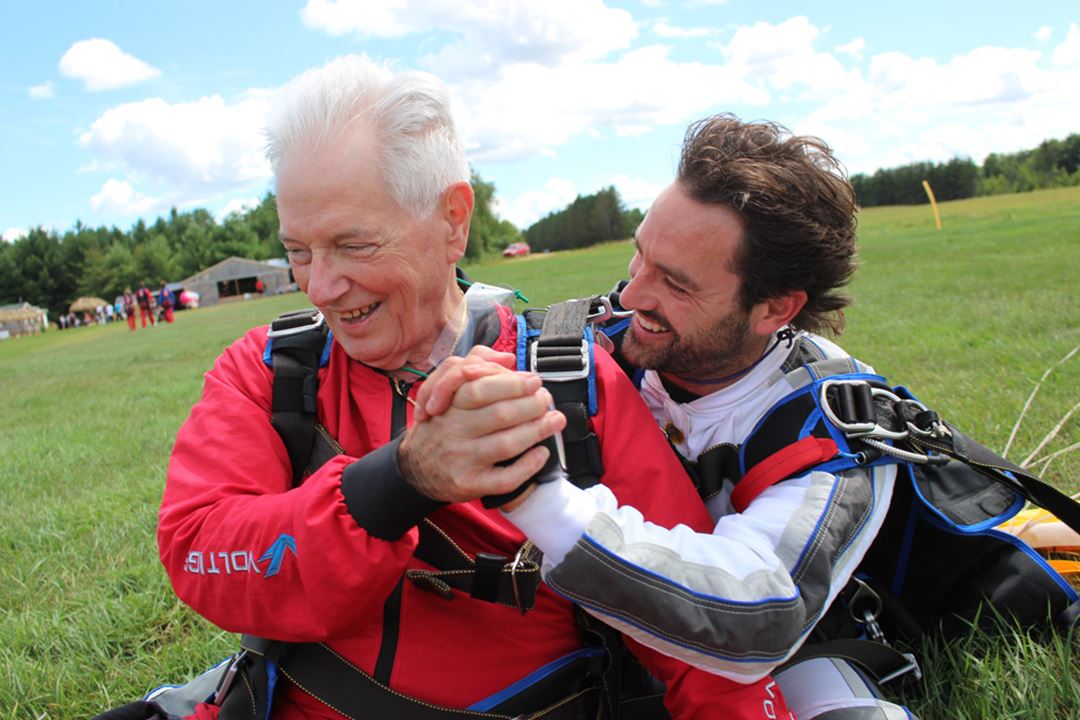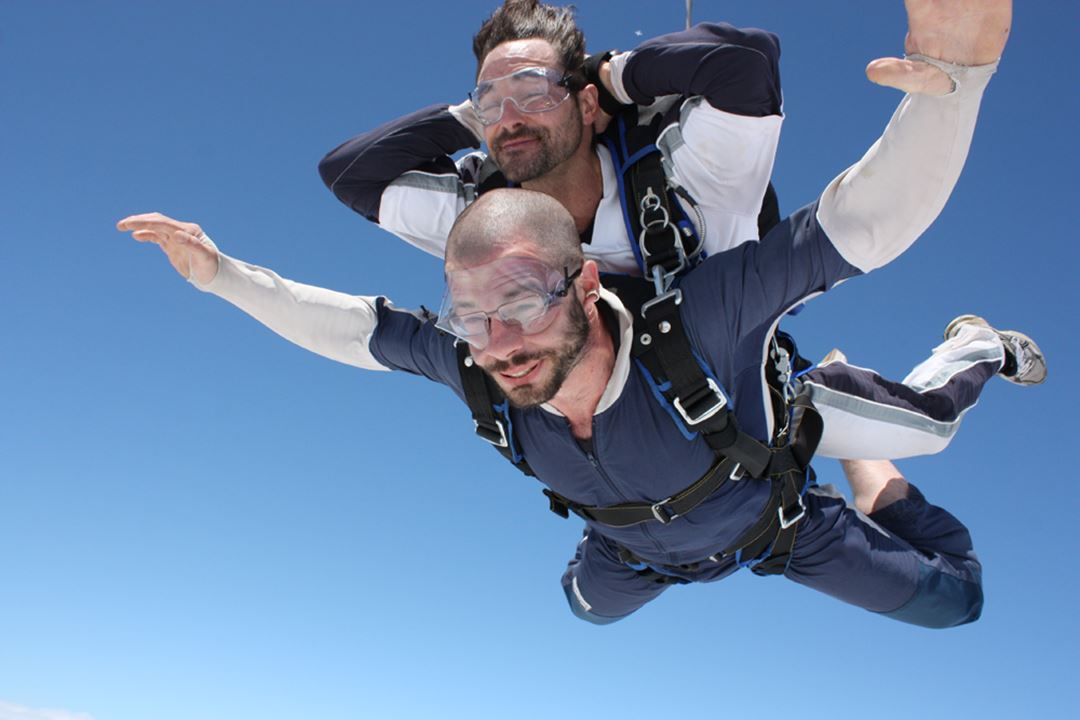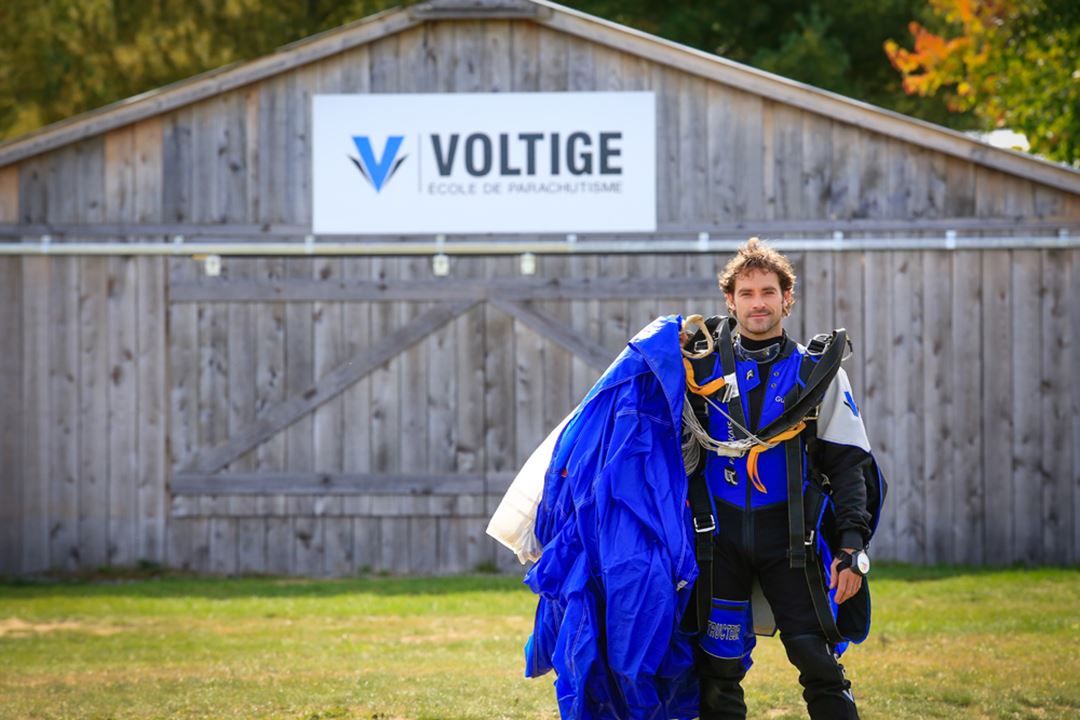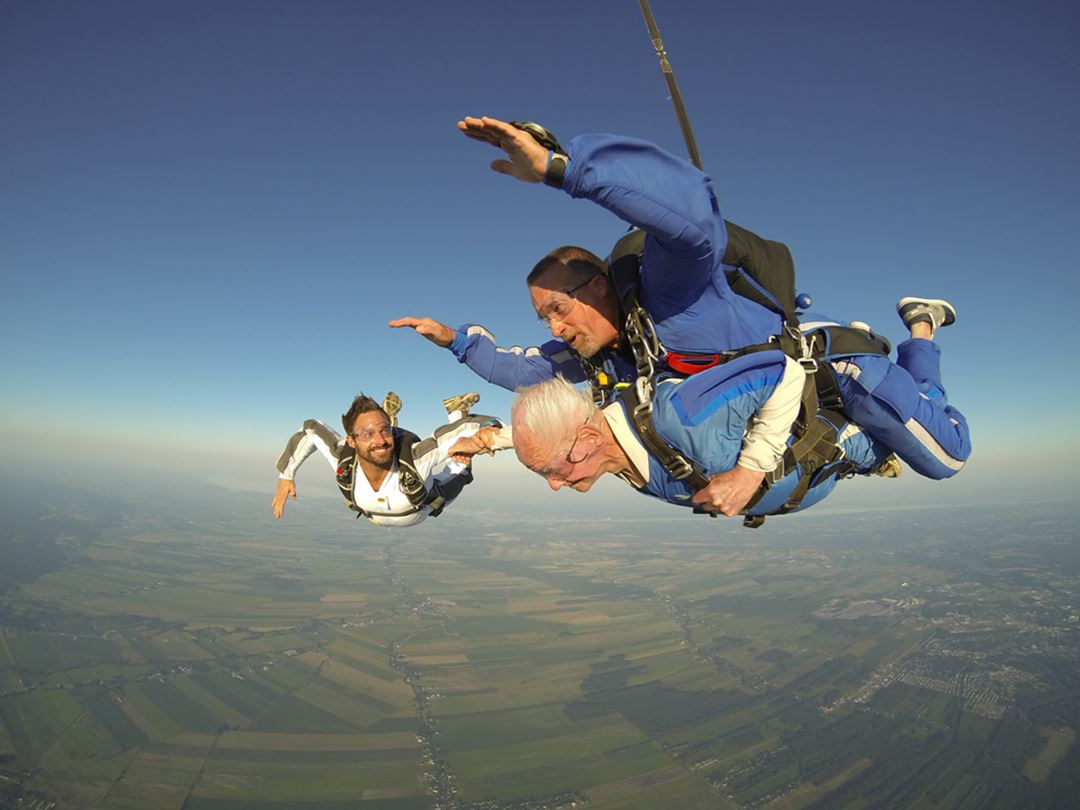 Paid activity
Guillaume Lemay­-Thivierge invites you to come share the thrill of parachuting at Voltige. Tandem jumping is the ideal way to start parachuting and experience an adrenaline­filled free fall. Fly to 4,000 m (13,500 ft.) and enjoy great views of the magnificent Lanaudière scenery.
Services
Payment options
MasterCard
Visa
Debit
Cash
Schedule
Schedule: Open daily, 8:00 am to 6:00 pm
Deals and packages
Wednesdays duo
A 13,500 ft. skydive is the most popular jump at Voltige
Enjoy the full experience from your very first jump
Most common altitude worldwide, with a free fall of nearly 1 minute
Extended flight (20 minutes) to reach the required altitude
Enjoy the excitement and benefits of a free fall. It's proven!
From $230 per person, plus taxes


Enjoy this offer

Partner Website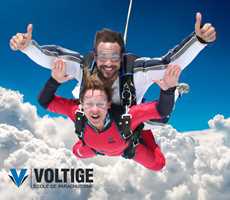 Tandem jump and video keepsake
In addition to a free fall from an altitude of 13,500 ft. – the most common height worldwide – you'll receive the Pro keepsake giftbox to immortalize this special moment. An experienced cameraperson will film you on the ground, in the plane and during your free fall. Will also take photos and interview you at the various stages of your skydiving experience.
From $335 per person, plus taxes
Enjoy this offer

Partner Website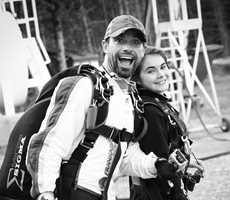 Promotions : tandem jump from 13,500 ft.
Check out our various summer promotions :
Duo
Birthday
Student
Golden age
From $209.60 per person, plus taxes
Prices may varied depending of the promotion.
Enjoy this offer

Partner Website