Théâtre Hector-Charland
The Théâtre Hector-Charland is located in the heart of the city of L'Assomption. The quality of its facilities, the calibre of its staff and the diversity of its program have made the theatre rightly famous. The Théâtre Hector-Charland is considered Quebec's crown jewel of regional theatres.
LAUREL ET HARDY (In French only) | August 2 to September 1, 2018
Cast: André Robitaille (Stan Laurel), Louis Champagne (Oliver Hardy), Stéphane Archambault, Alexandre Bergeron, Bernard Fortin, Martin Héroux, Brigitte Lafleur, Myriam LeBlanc and Marie-Ève Soulard La Ferrière
Script: Patrice Dubois and Luc Michaud
Directed by: Normand Chouinard
André Robitaille and Louis Champagne will be sporting their bowler hats this summer, taking on the famous roles of Stan Laurel and Oliver Hardy on stage in this made-in-Quebec mega-production! Combining humour and pathos in the inimitable Laurel and Hardy style, this new show reveals the hidden side of the legendary duo who dominated film comedy in the 30's and 40's, going behind the scenes to portray key moments of their lives. The show touches on their genius and special connection, as well as their demons, obsessions and love stories. Beyond just a story of success and failure in show business, it's about a wonderful and heart-warming friendship.
Buy tickets for Laurel et Hardy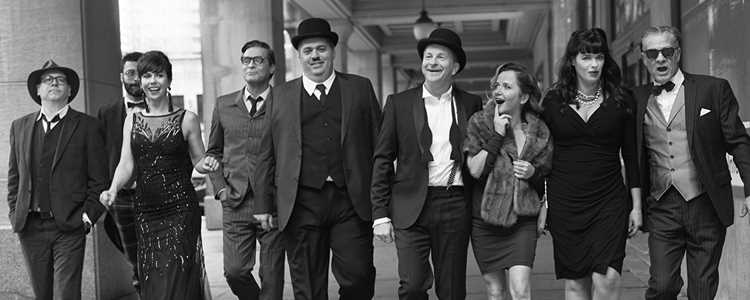 Discover L'Assomption
Vibrant, lively and relaxed, L'Assomption has a Quartier des Arts that's great for exploring on foot. You'll love browsing around its elegant shops and dining on a terrace.