Théâtre du Vieux-Terrebonne
The Théâtre du Vieux-Terrebonne, commonly known as the TVT, is one of Quebec's leading presenters of multi-genre productions. For over 30 years, the Théâtre has been offering an impressive high-quality performing arts program, always on trend with the latest productions. Since 2002, the TVT has also become a leading producer of summer theatre.
Pierre, Jean, Jacques | June 7 to September 1, 2018
In the final stages of a child adoption process, Pierre and Linda are nervously awaiting the arrival of Madame Potvin, an adoption agency official. Unfortunately, at the same time, Pierre's brother Jean, the likeable bad boy of the family, turns up with a van full of contraband cigarettes and, unbeknownst to him, two illegal refugees. Jacques, the other goofy brother, also arrives with a diabolical plan to reduce the price of the home that Pierre and Linda are renting but want to buy. A perfect cue for the arrival of Madame Potvin! As things get out of hand, Pierre has to come up with one crazy explanation after another – on the spot and in a spiralling frenzy – to soothe the concerns of Linda, Madame Potvin and a very suspicious police officer.
Based on the script by Ray and Michael Cooney – Tom, Dick and Harry
Cast: Benoît Brière, Martin Drainville, Luc Guérin, Normand Carrière, Ann-Catherine Choquette, Isabelle Drainville, Hugo Giroux, Stéphane Jacques et Évelyne Rompré
Directed by: Alain Zouvi
Buy tickets for Pierre, Jean, Jacques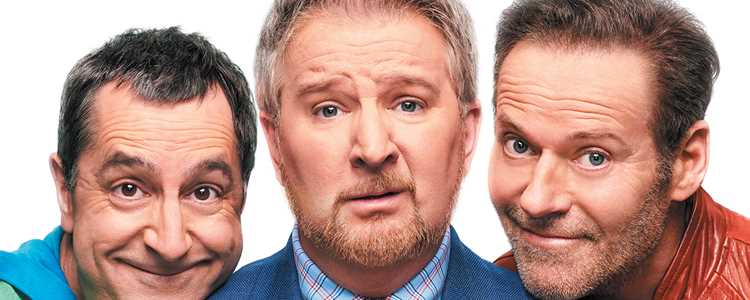 Virée sul'top
5 shows on the roof of TVT, 5 to 7 every Tuesday every 2 weeks from July 3rd to August 28. One beer and a bite included. $ 15 per show. 
Discover the Old Terrebonne
Set along the Mille Îles River, Vieux-Terrebonne is one of the richest heritage sites in Quebec.