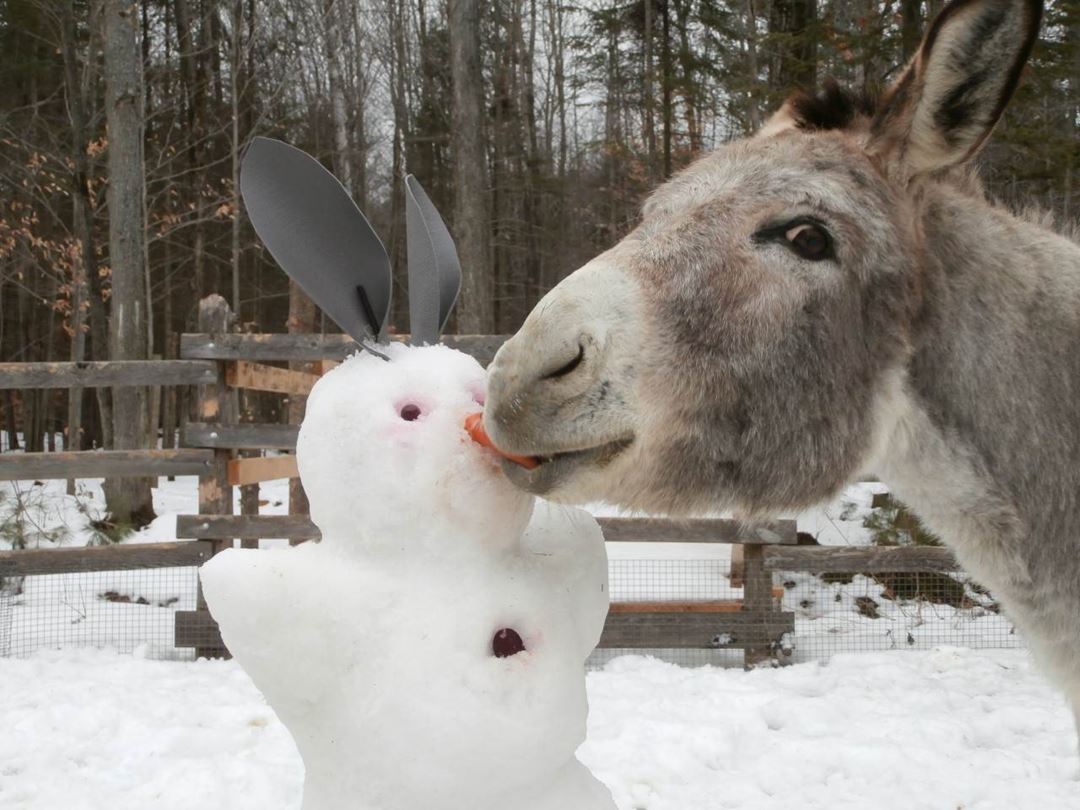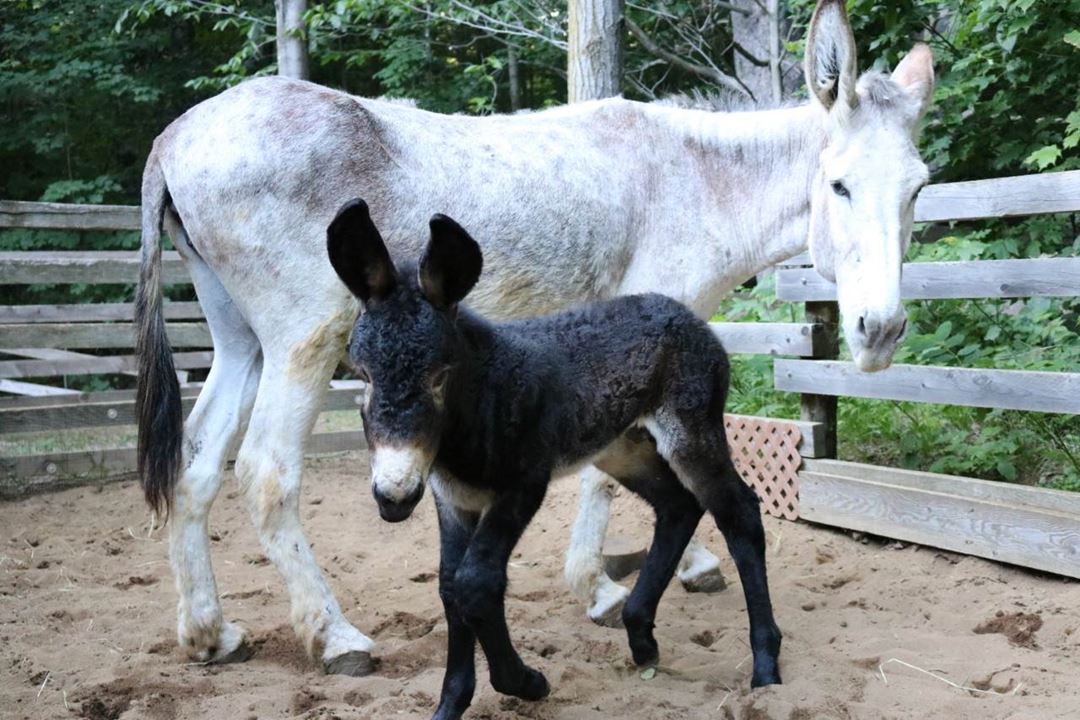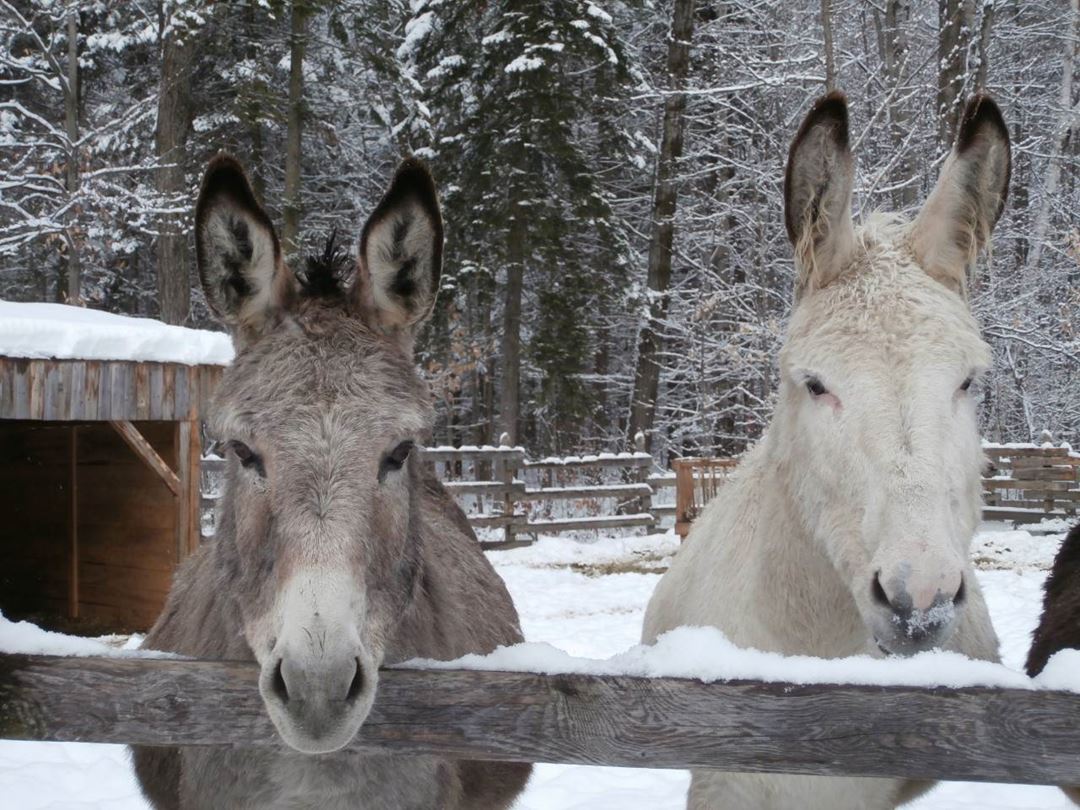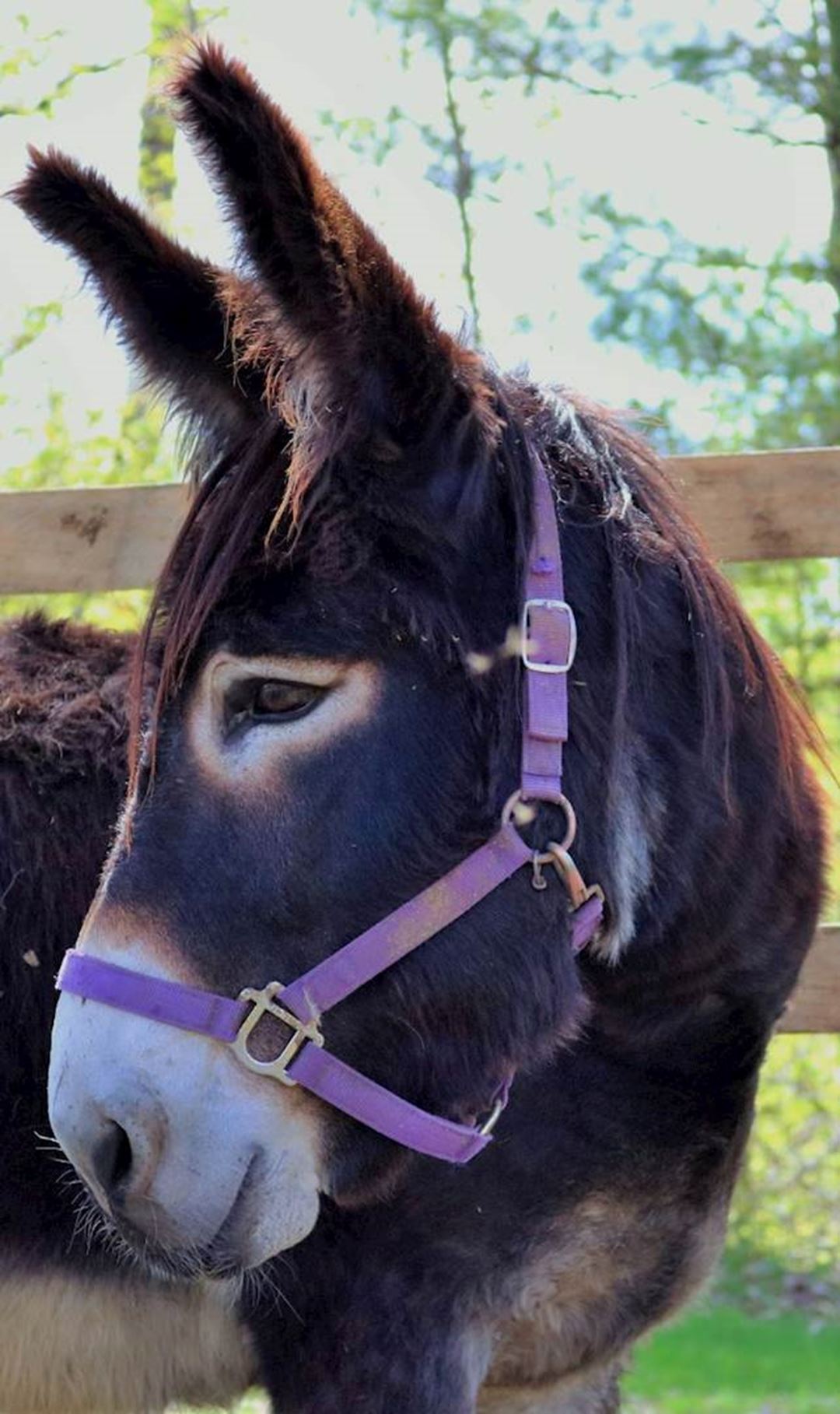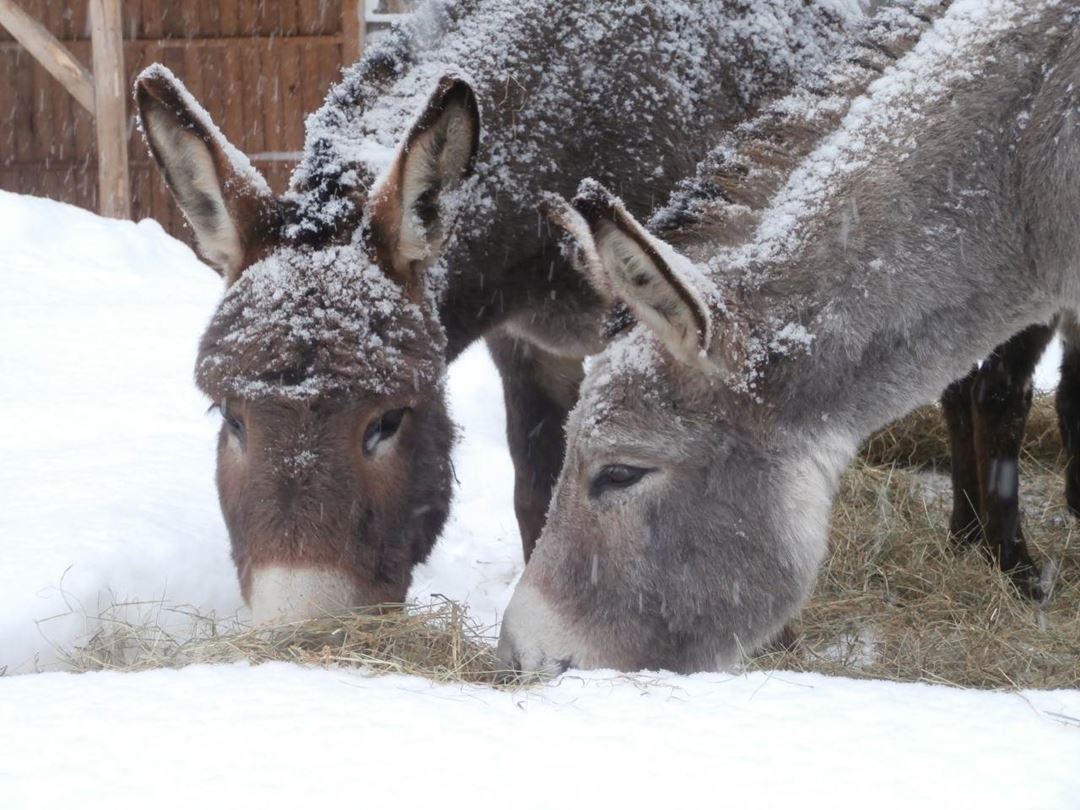 Interpretation activities
Guided tour
Picnic area
Paid activity
Le chemin des ânes (guided tour, interpretation trail)
Come enjoy a unique experience at the Âne Gardien donkey farm, surrounded by 14 donkeys. A relaxing outdoor adventure awaits you: a hike in the forest and a guided tour of the donkey farm. Come enjoy the clean Lanaudière air while learning all about this endearing, curious animal's history, diet, gestation, life expectancy, ways of communicating, etc. You can also pet, brush and feed them. Donkeys are gregarious animals that don't like to be alone. Reservations: 450-889-8456
Donkey milk – a healthy choice!
Donkey milk has consistently demonstrated its benefits throughout the ages. Cleopatra, Pauline (Napoleon Bonaparte's sister) and Poppaea (Nero's sister), all used this natural product in their daily beauty routine. Today, these natural donkey milk products still offer you the same unmatched virtues in terms of beauty and esthetics.
Our love for these long-eared animals grows more every day. It enables us to offer you natural donkey milk products that respect the environment and your health, since all our products are paraben-free and contain no added colours or preservatives.
Treat yourself to our natural products with their unmatched virtues. Visit our website to see the list of products and place an order: www.anegardien.com (French only)
Services
Schedule
Schedule: Every day from 1pm to 5pm
Operation period: Year-round
Agritourism informations
Guided tour
Shop
Interpretation